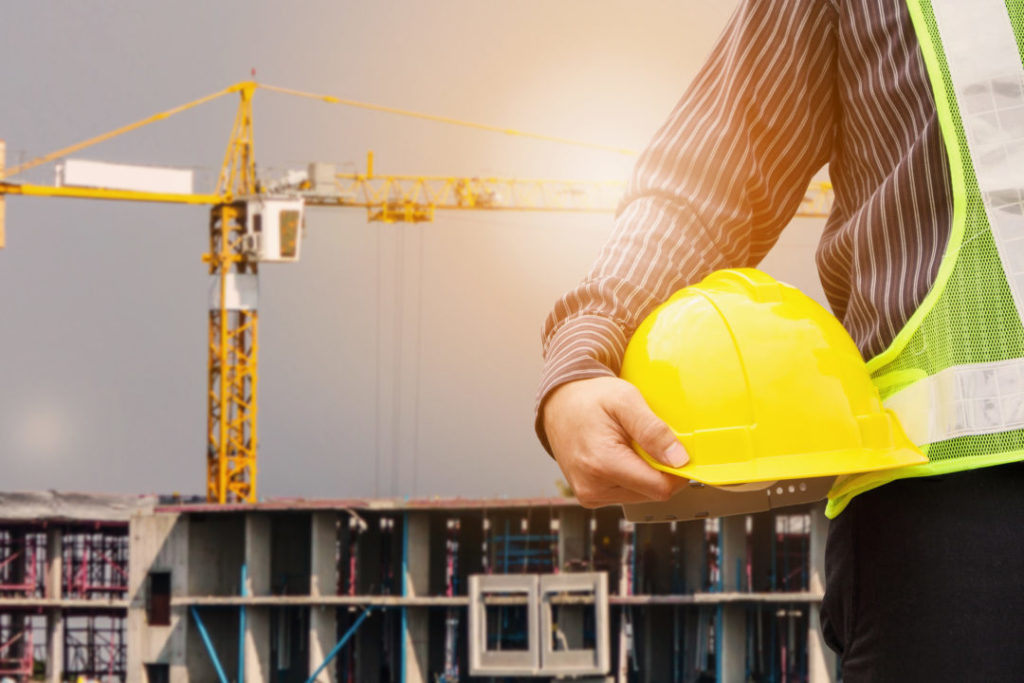 Our client is employed as a crane operator. He is sent by his company all over Sydney to work with various building companies doing various types of crane work. On this occasion, our client was sent by his employer to work with a builder who was constructing a block of flats on the lower North Shore. At one point he was instructed by the builder to assist other workmen to pull a number of beams out of a wall. In order to do this job, the men had to manhandle the beams. Everything was going well until our client pulled on one particular beam. It came away and as it did so, he stepped back to take the weight of the beam. Unfortunately, he stepped onto a skylight and crashed through it. As he fell, he had the good sense to hang onto the beam he had been manhandling. It jammed across the top of the skylight with our client dangling below.
He was able to be rescued by his fellow workmates but suffered a serious injury to his leg in the fall. If he had fallen to the concrete below, he would have suffered very very serious injuries. He would have been paralysed or killed. Having been rescued by his workmates, he was taken by ambulance to the hospital where he went under the surgeon's knife later that evening. The surgeon, fortunately, was able to save his leg carrying out a complicated surgical procedure.
After several days in the hospital, he was released home to recuperate. Since then, he has worked very hard on his rehabilitation. He has been left with a very sensitive leg particularly around the knee. If anything brushes against his knee, he experiences severe pain. Also as a result of the fall, he has been left with a major psychological problem. He is now extremely fearful of heights which in turn greatly restricts the type of work that he can do. Luckily his boss has been very understanding and has given him lighter duty jobs at ground level. Unfortunately, being restricted to light duties has had a major impact on his earnings. In fact, he continues to lose between $500-$700 per week because of his inability to work at heights and because he has had to work restricted hours. This ongoing loss of income adds to his depression and anxiety. Eventually, he turned to the experts in workers compensation and negligence claims here at Taylor & Scott for advice and assistance.
HOW TAYLOR & SCOTT'S LAWYERS HELPED
Simon Meigan, Partner and Accredited Specialist in Personal Injury, advised our client. He undertook an investigation of exactly who was to blame for the accident and was eventually able to recommend to his client to commence a negligence claim against the builder who had failed to place a security cover over the skylight which would have prevented the fall. Simon worked on a no-win/no-pay basis meaning that his client would pay no legal costs at all unless and until he won his case.
We are pleased to report that eventually, Simon was able to secure a very substantial settlement for his client which compensated for his weekly ongoing loss of wages right up to his retirement.
TAYLOR & SCOTT'S OFFER TO YOU
If you or someone you know is injured at work, you can trust Taylor & Scott's expert compensation lawyers to assist you every step of the way. All cases are conducted on a no-win/no-pay basis meaning you don't pay any costs unless and until you win your case.
Our lawyers will conduct extensive investigations and obtain expert opinions to ensure that you receive maximum compensation.
We invite you to contact our team by phoning 1800 600 664 or email us at info@tayscott.com.au Rest assured that Taylor & Scott will do everything they can to ensure that you receive maximum compensation.
At Taylor & Scott, We Care For You.