Around 40% of all Australians die without a will. Many others don't leave behind a will that sufficiently reflects their current situation. How the will is structured, appointment of executors or trustees, appointment of guardians for children and how the estate is distributed are all issues that need to be addressed in a will. Estate Planning Solicitors at Taylor & Scott can advise and assist you in preparation of a will and other various estate planning documents including a Power of Attorney and Enduring Guardianship and Family Trusts.
How to make a will?
Your will is a legal document that details who is to administer your estate (the executor) and who receives your assets (beneficiaries) after you die. The executor of your will can be almost anyone in your circle including spouse, children, brothers, sisters, friends, your accountant or your lawyer who is over the age of 18 years. The executor can also be a beneficiary of your estate. If your estate is substantial, with millions of dollars to disperse, or is legally complex, the value of employing the services of experienced estate planning lawyers can't be understated.
Many people appreciate the services of a lawyer as their estate executor. This provides greater surety that all documentation is correct. Taylor & Scott Estate Lawyers can thoroughly identify your assets and liabilities, obtain a grant of probate if required to legally uphold the executor's position, and distribute the assets according to your desires. It's worth noting that a will may disappear when placed in the wrong hands, but with Taylor & Scott, all documents are in safe-keeping and made available when needed.
What is a will?
A Will is a formerly prepared legal document that establishes your wishes regarding distribution of assets and care of minor children. In order to carry out your instructions clearly, the will should be in writing and signed by yourself and witnesses.  Although a will generally covers the bulk of a person's assets, there can be many items that aren't covered. These can include:
Company assets
Family trust assets
Partnership assets

Li

fe insurance policy
Joint owned assets with rights of survivorship
Businesses partnerships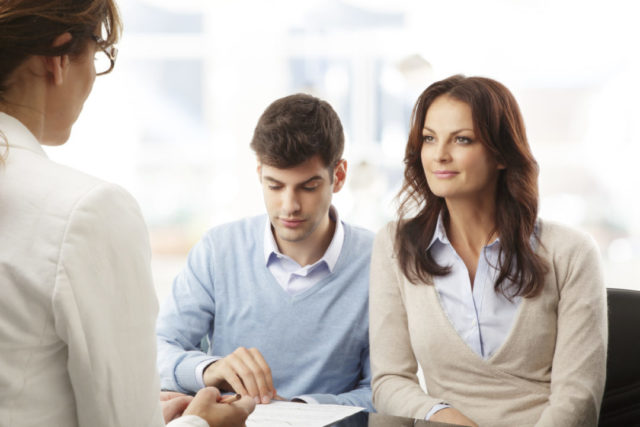 How do you make sure your will is valid?
As a will is a legally binding document, the best means of achieving hoped-for outcomes is by utilising the services of experienced legal experts. Taylor & Scott Lawyers have been assisting the people of Sydney and NSW since 1905, and our team are fully versed in all legalities of estate planning.
We are known for our caring and considerate approach to clients. We take the time to listen to your concerns, discuss your objectives and offer suggestions to ensure you and your loved ones are taken care of.
Why should you make a will?
By making a will you can complete your lifetime obligations knowing that those who are dear to you will be cared for upon your demise. When families and loved ones have lived and worked together to accumulate wealth and assets, there is a sense of entitlement and it is up to you to ensure the assets are distributed fairly and according to your wishes. You should make a will for several reasons:
To express your desire and intention for distribution of your estate
To avoid expense, difficulty and delay for those administering your estate
To provide certainty that family members and those close to you are looked after
To reduce the potential for disputes related to estate entitlements
A person's wishes can only be carried out if they are known, and making a will is a process that can save time, money and heartache for those left behind. We are dedicated to providing a service that is transparent, free from bias, and serves your wishes.
At Taylor & Scott, 'We Care For You.'