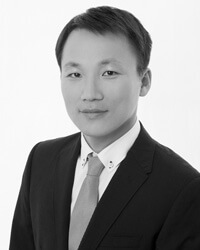 Associate and Migration Agent Registered No. 1383628

Email: info@tayscott.com.au
Phone: (02) 8737 4500
Fax: (02) 8737 4555

Firm service areas: Immigration Law, Compensation

Offices: Parramatta

Andrew Woo joined Taylor & Scott in March 2011 in the compensation section assisting clients from many divergent ethnic backgrounds after working at a suburban firm specialised in personal injury and immigration law as a law clerk. Upon completing his graduate certificate in Australian immigration law and practice, Andrew has become qualified as a registered migration agent. Andrew is fluent in both English and Korean.
Andrew's expertise lies in health waiver submissions, general skilled migration, ENS, RSMS and 457 sponsors visas, including state sponsorships, skills assessment with various assessing bodies, child, parents, partner and other family stream visa applications, merit reviews as well as other areas of immigration.
He is a professional applying a sympathetic approach to the plight of clients and a man with dedication and professionalism to deliver best outcomes for clients in need.
Andrew is a registered Immigration Agent (Migration Agent Registered No. 1383628). See MARA Code of Conduct.
Qualifications:
Registered Immigration Agent (No. 1383628)
Graduate Certificate in Australian Immigration Law
At Taylor & Scott "We Care For You".