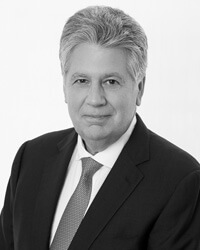 Consultant

Email: info@tayscott.com.au
Phone: (02) 9265 2500
Fax: (02) 9265 2555

Firm service areas: Litigation, Advisory and Corporate

Offices: Sydney, Parramatta, Campbelltown, Newcastle, Wollongong and by appointment at home or hospital

Qualifications and Admissions
Diploma of Law
Legal Practitioners Admission Board 1975
Admitted to the Supreme Court of New South Wales
Admitted to the High Court of Australia
Expertise and Practice Areas
Litigation
Advisory and Corporate
Memberships and Industry Participation
Law Society of NSW
Australian Lawyers Alliance (ALA)
ParaQuad (Paraplegic and Quadriplegic Association of NSW)
Workplace Tragedy Family Support Group
Law Council of Australia
Bio
Gervase joined Taylor & Scott as an Articled Clerk in 1970.
He was admitted as a Solicitor of the Supreme Court of NSW in 1975 and the High Court of Australia. Gervase was made a Partner of the Firm in 1977 and appointed Managing Partner of the Firm in 2007.
Gervase has dedicated his legal career to fighting for the rights of individuals particularly in the area of Personal injury.
As a Senior Litigation Lawyer, Gervase has fought for and won thousands of claims recovering millions of dollars for his clients.
These claims have taken Gervase to Fiji, New Zealand, Hong Kong, China, England, Ireland and Vietnam to gather evidence and ensure that the best possible outcomes were achieved for his clients.
Gervase has sat on the Board of a number of charities, with a particular interest in assisting young people at risk in the community.
Over the years Gervase has also represented the Australian interests of several foreign companies operating in Australia. He provides advice and strategies to small to medium enterprises both local and foreign doing Business in Australia.
Areas of practice in which Gervase advises clients include:
Corporate Services
Advisory and Strategy
Compensation Law
Royal Commissions of Inquiry
Medical negligence
Public Liability including slip, trip and fall claims
Motor vehicle accidents including car, bus, truck, bike, pedestrian, ferry and train accidents
Total permanent disability claims
"My vision is to ensure that Taylor & Scott continues to provide quality legal services at an affordable price and to maintain the Firm's pre-eminence in the areas of Personal Injury Law, Industrial Law, Family Law and Commercial Law".
Success Stories
Articles