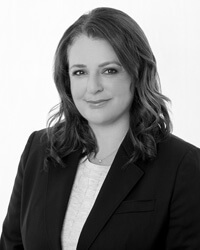 Senior Associate

Email: info@tayscott.com.au
Phone: (02) 9265 2500
Fax: (02) 9265 2555

Firm service areas: Compensation, Litigation, TPD and Superannuation Claims

Offices: Parramatta and by appointment at home or hospital

Michelle first joined Taylor & Scott in 1994 and was admitted as a solicitor in 2000.
Michelle's clients are typically people who have suffered workplace injury and find themselves unable to work or return to their usual occupation. Michelle also specialises in Total Permanent Disability (TPD) whether arising from accident or illness. She has conducted many TPD claims and has a great deal of experience in the area.
With her extensive experience in personal injury litigation and workers compensation law, Michelle ensures her clients, many of whom have little or no understanding of workers compensation process, secure the entitlements they deserve.
Qualifications:
Diploma of Law (SAB)
Solicitor of the Supreme Court of New South Wales
Solicitor of the High Court of Australia
At Taylor & Scott " We Care For You."