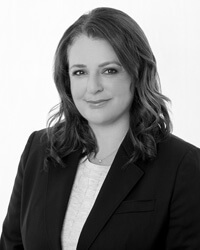 Senior Associate

Email: info@tayscott.com.au
Phone: (02) 9265 2500
Fax: (02) 9265 2555

Firm service areas: Compensation, Litigation, TPD and Superannuation Claims

Offices: Sydney

Qualifications and Admissions
Diploma of Law (SAB)
Solicitor of the Supreme Court of NSW
Solicitor of the High Court of Australia
Expertise and Practice Areas
Compensation Law
Personal Injury Litigation
Accidents involving motor vehicles
Total Permanent Disability (TPD) claims
Superannuation claims
Memberships and Industry Participation
Law Society of New South Wales
Bio
Michelle joined Taylor & Scott in 1994 as a paralegal and was admitted as a solicitor in 2000. She is now a Senior Associate with over 25 years' experience.
Specialising in workplace injury, public liability, accidents involving motor vehicles, and Total Permanent Disability (TPD) claims arising from accident or illness, she has developed her expertise across many subsets of personal injury and can apply this combined knowledge where applicable to every case.
With extensive experience in these fields, Michelle is dedicated to securing her clients the entitlements they deserve. In an often-complex area of the law, she works hard to ensure her clients understand the process they are undertaking from start to finish, providing every client with total transparency and the ability to make well-informed decisions.
"An injury can have a devastating impact on someone's life, both emotionally and financially; and recovering compensation can be a confusing and stressful process.  My aim is to always obtain the best possible outcome for my client in a quick and timely manner."
Success Stories
Articles