Personal injury accident claims are common, and if you have suffered a serious injury in an accident you may be eligible for compensation. Personal injuries include physical or psychological damage caused by a motor vehicle accident, workplace accident and accidents in public, to name a few scenarios. If you have suffered a serious injury due to the negligence of another person, you deserve compensation, and Taylor & Scott Lawyers can help you achieve optimal compensation claim outcomes.
How to claim personal injury from a car accident?
Owners of motor vehicles that require registration are obliged to have Compulsory Third Party (CTP) insurance, also known as a 'Green Slip'. The green slip insurance covers compensation for anyone injured in a motor vehicle accident. The system is overseen by the State Insurance Regulatory Authority and there are many scenarios where compensation is warranted, including:
1: If you are injured in a motor vehicle accident that wasn't your fault, a compensation claim can cover costs associated with lost income, medical treatment, rehabilitation, domestic assistance plus pain and suffering.
2: If the accident was your fault a claim can still be made. This claim can cover up to $5,000 for medical expenses and lost income for up to 6 months after the accident.
3: If you have sustained a severe injury resulting in permanently diminished physical or mental capacity you may be eligible for assistance from icare (Insurance & Care, NSW).
4: If you are closely related to a person who died as a result of a motor vehicle accident where another driver was at fault, it may be possible to claim compensation.
Motor vehicle accidents are traumatic, and there are a lot of variables involved. If you are uncertain of your rights and obligations, contact Taylor & Scott Lawyers for the best advice moving forward.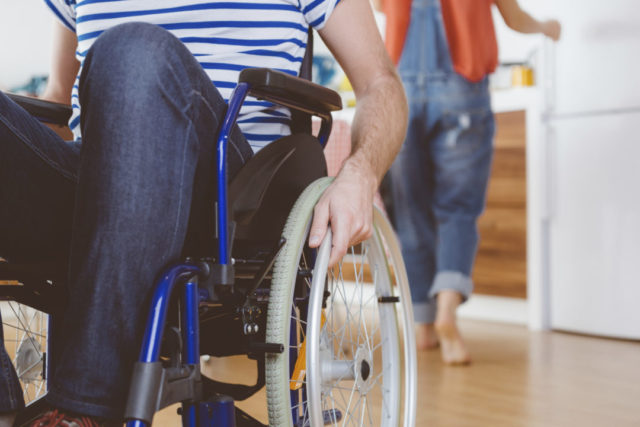 How to put in a motorcycle accident personal injury claim?
Motorcycle accident personal injury claims include riders and pillion passengers. In some instances, the accident is considered 'blameless', for example, when the rider swerves to avoid an unexpected obstacle such as an animal on the road. Regardless of who is at fault, your motorcycle accident personal injury claim needs to be supported by evidence that can include:
Information regarding other vehicles or people involved in the accident;
Information related to faulty roadworks or infrastructure causing the accident;
Photographs or videos of the accident scene and your injuries;
Witness statements related to the motorcycle accident;
Police accident reports and treating doctor statements;
Any other information that may strengthen your compensation claim.
Claims are generally made against the owner or driver of the vehicle that caused the accident, with cases handled by the CTP insurer of that vehicle. In order for your personal injury accident claim to be successful you will need to:
Report the accident to the police within 28 days;
Note the registration number of the other vehicle for locating their CTP insurer;
Complete a 'personal injury claim form' and send it to the CTP insurer of the vehicle that caused the accident.
Return the CTP claim form to the insurer as soon as possible. Your claim may be affected if the insurer receives your claim more than 6 months after the accident occurred. If you wish to claim statutory benefits from the date of your accident, the claim form must be lodged within 28 days of the accident.
How much is my claim worth?
Persons injured in car accidents like to know how much their payout will be, however every claim is different. Until the appropriate medical and other evidence is gathered it is not possible to give an assessment as to the value of claim. This is where a Taylor & Scott personal injury lawyer can be invaluable in establishing financial security following an accident.
Generally a claim can be made for damages if your injury is not a minor injury. Damages include, compensation for pain and suffering if your injury is assessed greater than 10% whole person impairment and damages for past and future loss of earnings.
At Taylor & Scott, we offer a complimentary case assessment to put you in the picture, along with our 'no-win no-fee' guarantee for greater peace of mind while your case is being processed.
At Taylor & Scott, We Care For You.