Personal injury claims aren't always difficult to win, although complexities can arise in some cases. There are a lot of variables, according to individual injury circumstances, but with the right support your chances of winning a personal injury claim will increase. Opposing insurers or their legal representatives may contest the case, making Taylor & Scott Lawyers invaluable in helping you achieve fast and fair personal injury claim outcomes.
How do I choose the best lawyers to ensure a win with my personal injury claim?
Personal injuries are the result of serious accidents or incidents, and they can happen anywhere. There are various areas of law connected to personal injury claims, and choosing the best lawyer for a personal injury claim is imperative. Taylor & Scott Lawyers are a well-known example of specialists who make personal injury law a high priority.
The history of Taylor & Scott dates back to 1905, and the team has been assisting the people of Sydney and NSW ever since. With our head office located in the heart of Sydney's legal and financial district, plus reach around all Sydney suburbs and regional NSW, Taylor & Scott is accessible, with the best lawyers for a winning personal injury claim. Essential traits of the legal team you choose should include:
Accredited legal professionals with personal injury claim experience;
An established firm with case winning experience in complex cases;
Incentives such as a no-obligation, free assessment of your case;
A 'no-win no-fee' arrangement for additional peace of mind;
Attorneys with high-level negotiating skills to act on your behalf;
A team that supports you with honesty, integrity and transparency.
The best lawyers remain up to date with any amendments to law, and will focus on winning your personal injury claim.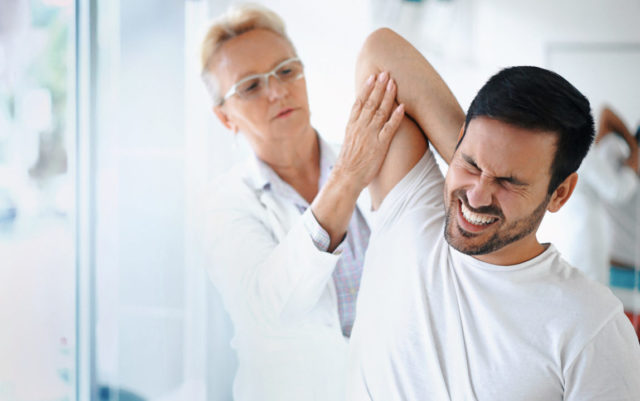 How confident can I be that I would win?
With Taylor & Scott Lawyers on your side, you can be quite confident that you have the best chance of winning your claim. We understand personal injury law inside-out, and will make the process smoother for you while you are recovering from an injury. Our 'no-win no-fee' arrangement means Taylor & Scott Lawyers will cover costs and disbursements related to your case, and you don't pay us until you achieve a successful outcome.  When you are successful with your claim, the insurer will pay approximately 70% of your fees on top of your damages.
What will happen if I don't win?
When we act for you on a no-win no-fee basis, on the rare occasion a claim is not successful, you will not have to pay any costs to Taylor & Scott, although you may be liable to cover the other party's legal costs.
It's important to be upfront from the outset with any information that may affect your personal injury claim's chances. The outcome of personal injury claims is determined by the evidence provided, so a straightforward and honest approach will yield best results. Taylor & Scott Lawyers aim to win personal injury claim cases in a timely and cost-effective manner, so you quickly get the financial assistance you require, without unwanted stress.
Will I have to pay any fees if I win?
Naturally, there are some fees to pay, and Taylor & Scott Lawyers will make everything clear from the outset. Our services have been in demand for generations, while our accredited lawyers and attorneys are specialists in their chosen fields. The no-win no-fee policy covers essential expenses related to your personal injury claim, and you don't reimburse us until your case is won. Taylor & Scott assistance includes:
A complementary case assessment;
Advice and guidance related to the personal injury claim process;
Obtaining statements and evidence to strengthen the case;
Undertaking police and medical searches on your behalf;
Corresponding with experts, insurers and opposing lawyers;
Submitting all evidence and documentation in a timely manner;
Preparing for mediation and settlement;
Finalising settlement of your personal injury claim.
We take all appropriate steps to negotiate fast outcomes that avoid costly court appearances and unnecessary legal fees. We know that you want to recover fast, with the best financial backing possible, and Taylor & Scott Lawyers are ready to act on your behalf for winning a personal injury claim.
At Taylor & Scott, We Care For You.