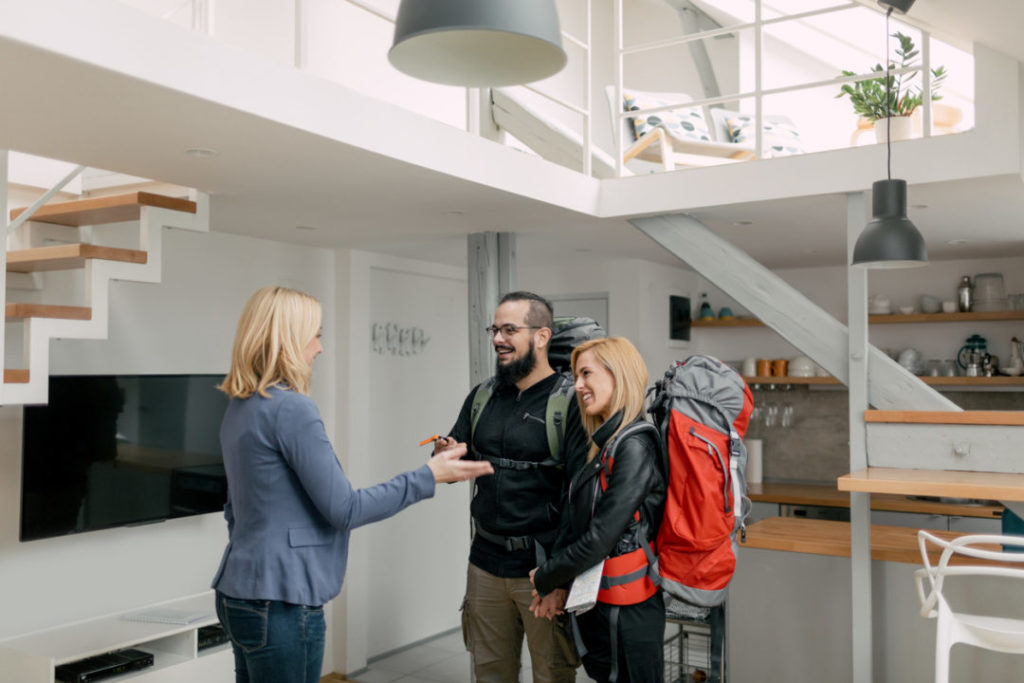 For many years short-term holiday rentals, at least in Australia, were limited to desirable holiday locations and sleepy coastal towns. The rise of Airbnb and other online letting agencies has changed that with more and more homeowners cashing in on short-term holiday letting. Properties up for rent range from inner city units right through to the suburbs. While Airbnb has already dramatically changed the way people travel, the growing impact on strata apartment blocks is uncertain, sparking debate about the adequacy of current legislation to deal with the changing holiday letting landscape.
What does this mean for strata property owners? We take a look at both sides of this heated debate.
Those For Short-term Holiday Letting
As property prices continue to increase, it's no surprise that more and more homeowners are enlisting the help of travellers to help them pay the mortgage. Airbnb and other like platforms present the perfect place to make a little extra cash and homeowners who rent out their home believe they should have the right to do what they want with their property. With over 40,000 listings on Airbnb in NSW, yielding an average of $4400/year, it's easy to see why short-term rental hosts are positioned squarely on one side of the debate, along with Airbnb, other online letting agencies like Stayz and the travellers who score a bargain.
Those Against Short-term Holiday Letting
Unit owners are also among those who are vehemently against any short-term holiday letting. They argue that they shouldn't have to put up with their residential building being turned into a 'hotel'. They believe their right to quietly enjoy their home should be protected from potentially unruly holidaymakers. These homeowners are also wary of higher levies to pay for the increased wear and tear that short-term holiday letting can bring. Joining the homeowners in this camp are strata groups and the hotel industry.
The Debate
The short-term holiday letting debate was sparked two years ago when Airbnb hosts were threatened with $1 million-plus local council fines for running unauthorised businesses in their homes. This prompted the NSW government to launch an 18-month inquiry into the current state of short-term holiday letting, resulting in a parliamentary report that includes recommendations and proposed regulations for Airbnb hosts.
The NSW government was set to respond to the report's recommendations and proposed regulations, but in April the government put a detailed response on hold, announcing the release of an options paper and further consultation with those groups involved. Interested parties will have to wait to see if further regulation will be introduced.
The Solution?
The solution to such a debate may lie in strata laws which already allow strata communities to vote against short-term holiday letting or rule in favour of short-term holiday letting. However strata laws can be complicated and average homeowners may find it difficult to understand their rights when it comes to these laws.
If you're already a homeowner in a strata community or looking to buy or invest in a strata community then a lawyer may be able to help you review the strata laws in place and determine if they suit your position on short-term holiday letting.
To arrange an appointment with an experienced property lawyer use our online contact form or call 1800 600 664.
At Taylor & Scott "We Care For You".