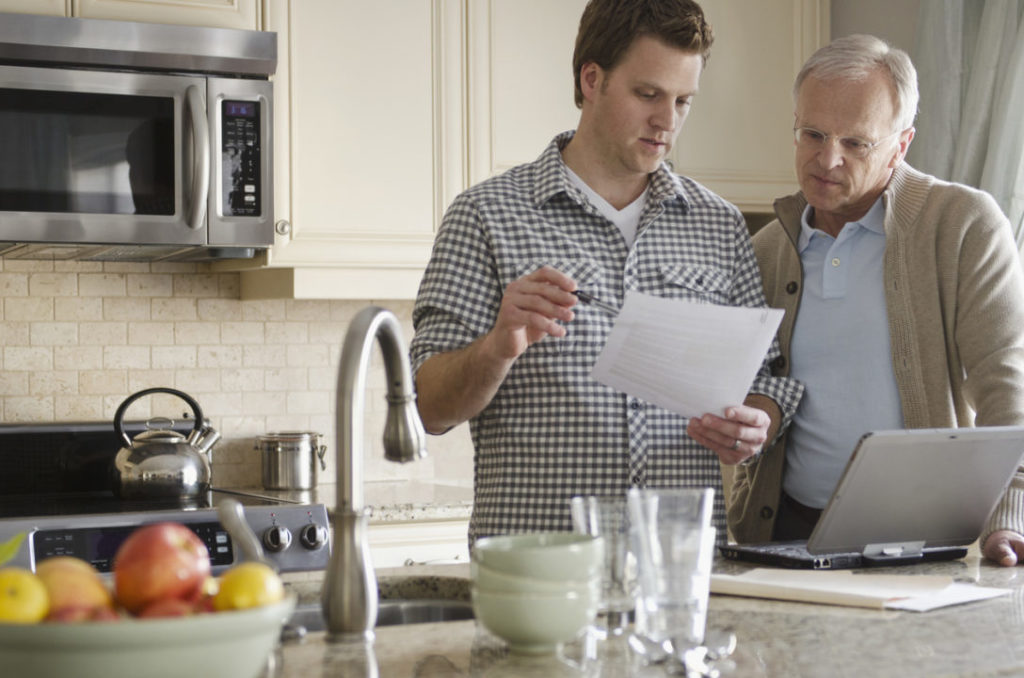 There has been a lot of news coverage in recent times, highlighting a regular trend of adult children asking their retired parents or grandparents for an early inheritance.
While most seniors are willing to help out their adult kids financially wherever they can, others are being pressured to hand it out early. There is concern that this 'early inheritance syndrome' is becoming a form of financial elder abuse, and it's happening right here in Australia.
This impatience to get the inheritance early can be played down as normal family issues by both the elderly parents and their adult offspring. But it can go downhill very quickly. There have been instances where adult children withhold access to the grandkids or refuse to visit the parents until their financial 'demands' are met, like becoming guarantors for their home loan, against their will.
This form of financial, emotional and physical abuse is often silent and unacknowledged, and the older parents are usually reluctant to recognise this as wrongdoing or abuse.
Dr Eileen Webb, a UWA law lecturer has conducted research on the issue of the children suffering from early inheritance syndrome. She says, "They have a sense of entitlement. They see parent's homes as an asset that has already been paid off and think because they will eventually inherit it they deserve it now. That might be through making their parent a guarantor to a home loan after sinister threats or even selling their property without their permission. One woman came out of hospital to find her children had sold her home without her knowledge and she was homeless."
Financial abuse is one of the most common types of abuse of the elderly.
The children may justify their actions by saying 'My parents don't need the money now but I do' or think "The property is going to be mine anyway". This early sense of entitlement often manifests in emotional and physical abuse as well when the elderly parents are not ready to oblige.
Elder abuse can often start with good intentions. An elderly parent may ask their adult child to act as their power of attorney and look after their finances. Problems arise, though, when the adult child develops a sense of entitlement.
Elderly parents become more vulnerable and dependent on family for their well-being and keeping their affairs in order. They are more likely to say 'yes' to financial decisions they may not be comfortable with, just to keep the peace. Children may end up making more self-serving decisions that are money-focused, rather than keeping their parent's welfare top of mind.
Families and finances require a family agreement
There are legal documents that could help to formalise and make clear any arrangements between elderly parents and adult children. It might be a document that spells out how a live-in carer can be compensated in the parent's lifetime.
Choosing more than one power of attorney could be a wise move for elderly parents. This could prevent finances being improperly handled or misused and could help protect the assets for the elders concerned.
Seeking advice from an experienced estate planning lawyer can ensure that decisions are made objectively and with the older person's best interests in mind, avoiding early inheritance syndrome and the loss of the estate's assets.
It's important to protect seniors against exploitation and abuse.
At Taylor & Scott Lawyers our experienced estate lawyers are able to offer you the advice on your estate planning needs. Should you wish to discuss your Estate Planning with one of our solicitors, please arrange an appointment to discuss your situation using our online contact form or call 1800 600 664.
At Taylor & Scott, We Care For You.