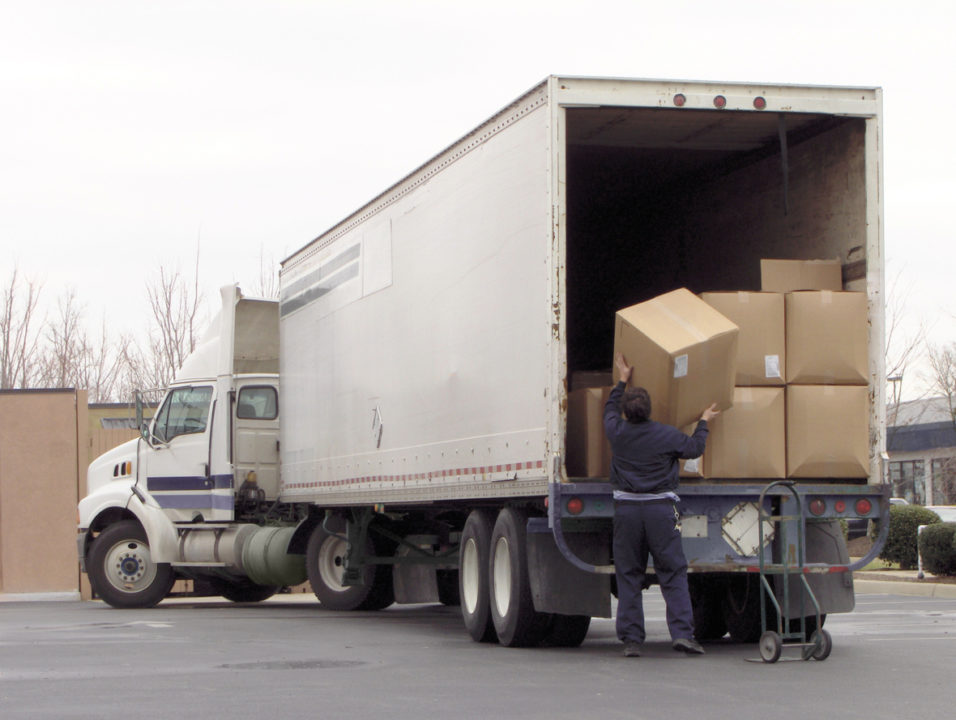 Our client was a storeman working in the truck spare parts industry. One day he was instructed by his boss to unload a pallet of truck bolts, each box weighing over 20 kilos. In all, there were 150 boxes on the pallet to be unloaded. No assistance was offered, he was simply told to get on and do the job quickly.
Having moved many of the boxes, our client started to feel pain in his back. He reported this fact to the boss who was totally unsympathetic. He was simply told to stop whining and get on and finish the job. By the time he finished the job, he was in serious pain. He needed to take a few days off because of the pain. Not wanting to upset the boss, he didn't claim workers compensation, he just took a couple of days holiday in the hope that his back would recover. Returning to work, he again told the boss that his back was still crook. His complaints fell on deaf ears and he was required to keep lifting and carrying heavy boxes of spare parts.
A little later he spent another day unloading heavy boxes of spares. On the drive home from work, he was again in serious pain. By the following morning, the pain was no better. He rang the boss to advise what had happened. He was met with "this is not compo, there was no injury at work". He took a week off and attended his doctor who advised him to attempt light duties and placed severe lifting restrictions on him. Reporting to the boss again, he was told to do lifts of heavy vehicle parts. An instruction was given to lift brake drums off the back of a truck onto a forklift. As he did this, he felt and heard a loud pop in his back. He was in extreme pain and fell down to his knees.
Realising he had serious physical problems caused by work, he lodged a workers compensation claim. His GP referred him off to a back specialist. The specialist advised he needed surgery to his back. The workers compensation insurer refused to agree to pay for the surgery and so he turned to Ray McClenahan, Partner here at Taylor & Scott and an expert in workers compensation claims for advice. Ray, who is an Accredited Specialist in Personal Injury, met with his client and carefully reviewed the history of his injury. Following this initial free case assessment, Ray provided detailed advice, advising his client as to his rights under the NSW workers compensation laws and also providing advice on a potential work injury damages claim. Ray pointed out that the system of work that the boss had implemented was dangerous and that there was a potential negligence claim against the company if his client's whole person impairment exceeded 15%. Ray then launched proceedings to get the workers compensation insurer to pay for the operative treatment that his client desperately needed. Fortunately, the insurance company capitulated and agreed to pay for the surgery. Our client underwent several procedures followed by extensive physiotherapy, hydrotherapy, acupuncture and remedial massage. Because of his serious ongoing pain, he attended a pain management group.
Eventually, the employer sacked our client. He wanted desperately to work. He tried getting some part-time work as a storeman but because of his ongoing pain, this didn't work out. He has been left with pain radiating down into both his legs. He has pins and needles and areas of numbness in both of his legs. His pain is made worse when he stands, walks, bends or lifts. His sleep is disturbed and he is forced to take serious pain medication on a daily basis. His days of working as a storeman and doing labouring work are well and truly over. Facing a very uncertain future, he returned to Taylor & Scott to pursue a work injury damages claim. Ray McClenahan requested his Partner, Simon Meigan, to assist with the work injury damages claim. Simon is an Accredited Specialist in Personal Injury and an expert in work injury damages claims. Simon reviewed the file and met with his client. He advised that a work injury damages claim should be launched seeking a lump sum to compensate his client for all of his financial losses right up to retirement.
We are pleased to report that Simon was able to resolve the claim by payment of a very substantial settlement which has secured his client's economic future.
TAYLOR & SCOTT'S OFFER TO YOU
If you or someone you know is injured at work, you are welcome to contact Taylor & Scott for a face to face meeting with one of our experts in workers compensation and work injury damages claims. We offer a conference at which your rights will be carefully and fully explained to you. If we decide to act for you, we will take your case on a no-win/no-pay basis, meaning you do not pay Taylor & Scott any costs whatsoever unless and until you win your work injury damages claim. All workers compensation claims are run with a grant of legal assistance from WIRO meaning that there are no costs in workers compensation claims for you.
Please contact our team on 1800 600 664 or email us at info@tayscott.com.au. Our team of dedicated workers compensation and work injury damages lawyers will do everything they can to ensure that you receive maximum compensation for your injuries.
At Taylor & Scott, We Care For You.