When people separate or divorce, the wellbeing of any children from the relationship is the highest priority. In many cases, post-separation parenting arrangements are negotiated independently, without need for legal intervention. However, if you are unable to reach agreement with your former spouse or partner regarding post-separation parenting arrangements, you are required to attend family dispute resolution before commencing proceedings.  The pre-action requirement of attending family dispute resolution does not apply in certain instances, particularly in cases involving allegations of family violence.  When commencing proceedings, your Taylor & Scott Lawyer will assess whether it is appropriate to do so in the Federal Circuit Court of Australia or the Family Court of Australia.  Both Courts have jurisdiction to deal with cases arising out of the Family Law Act; but only the more complex parenting matters should be commenced in the Family Court of Australia.
Upon commencing proceedings in the Family Court, the Court will allocate a "first-return" date, being a Case Assessment Conference.
What is a case assessment conference in the Family Court?
A case assessment conference in the Family Court provides an opportunity for the Court to assess the nature of your case and determine the most appropriate way for the case to progress.
If you are unable to reach satisfactory agreement with your former partner regarding children and parenting matters the court registrar will:
Assess and clarify all main issues of disagreement that affect the case;
Consider all information required for investigating disagreements and disputes;
Make orders governing the progress of the matter – whether that means allocating a date to appear before a Judge or some other procedural, preparatory orders.
Although a case assessment can seem intimidating, it needn't be. By utilising the services of a Taylor & Scott Family Law professional, you will have representation by your side during every stage of proceedings to ensure your needs and those of your child are met.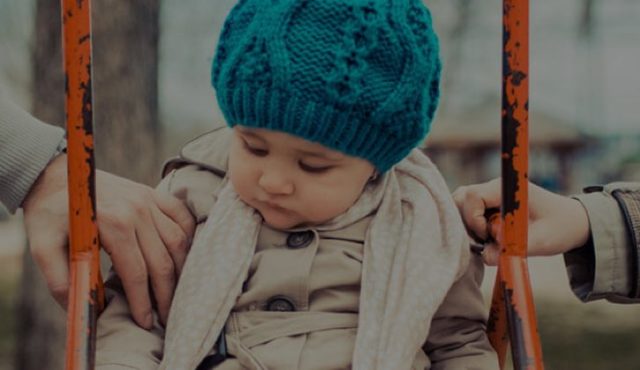 How do you prepare for a case assessment conference?
Case assessment conferences are usually the first step in the Court process when filing in the Family Court as opposed to the Federal Circuit Court.  Family Law is designed to resolve disputes arising from the breakdown of a marriage or de facto relationship.  In financial matters, your full and frank financial documentation is required to be provided to the other party. Complying with this obligation will go a long way toward resolving many issues.
If your matter involves not only parenting but also property matters, you will need to exchange copies of the following documents with the other party at least two days before the case assessment conference.
Tax returns: Three most recent tax returns and assessments;
Superannuation: Completed superannuation information form or three financial statements;
Financial statements: Corporation, business, trust or partnership financial statements;
Business activity statements: Statements for 12 months prior to the first court date;
Corporation documents: Most recent annual return and list of directors and shareholders;
Trust deed: A trust deed associated with any type of trust;
Partnership agreement: A partnership agreement for any type of partnership; and
Property appraisal: A market appraisal of any property in which either party has an interest.
What happens at the case assessment conference?
The case assessment conference should be attended by you, your former spouse or partner and your legal representatives. Sometimes, agreements can be reached by negotiating binding Consent Orders that protect the rights of any children from the relationship, along with financial orders. If you have reached a satisfactory agreement, the registrar will establish binding orders and you won't be required to attend any further court events.  However, although every court event provides an opportunity to negotiate a settlement with the other party, this is not strictly the purpose of a Case Assessment Conference.  As set out above, a Case Assessment Conference is designed to assist the Court to determine the best way to have the case progress through the court system.
If you haven't managed to reach an agreement, the registrar will make orders for the next phase of your case, along with providing you information to help you prepare. Orders made by the registrar must be complied with. Your Taylor & Scott Family Law professional is your representative during mediation and negotiations, and if you require representation in Court, we are there for you also.
How can Taylor & Scott help with legal matters?
The best lawyers save their clients time, money and heartache, and Taylor & Scott Lawyers are known as caring professionals who believe in fair and equitable outcomes. Investing in legal advice at the outset of your matter could save you big time, with our expertise tailored to negotiating suitable financial and parenting outcomes on your behalf, with your interests at the forefront of all discussions.
Our goal is to help you and your children transition successfully toward a new family dynamic with minimal disruption. We aim to negotiate a fair deal on your behalf without the need to go to court, ultimately saving you thousands of dollars on court fees and legal expenses. With so much on the line, and your child's welfare at stake, Taylor and Scott guidance and expertise could be one of the best investments you ever make.
At Taylor & Scott, We Care For You.