Children and parenting matters can become complicated even while partners are together, and the complexity almost always increases during and after separation. The Australian Family Law Act 1975 is designed to assist parents overcome obstacles that affect any children from the relationship, with parenting plans and consent orders playing significant roles in establishing relationships that satisfy the child's best interests.
If you are uncertain about the appropriate course of action to take, a Taylor & Scott Family Law Attorney will help you clear any misconceptions and assist you in achieving fair outcomes for you and your children.
What are some examples of parenting orders?
Parents share responsibility for children until they reach 18 years of age. The responsibility continues even if you separate or remarry, and if you cannot agree on suitable arrangements for your child/children, the Court can make binding parenting orders to ensure appropriate care and wellbeing of the child is established and maintained. Every family dynamic is different, and a parenting order may deal with:
How much time the child spends with each parent and other family members;
How the child communicates with each parent and other people; and
All aspects influencing the care, welfare and development of the child.
Input of both parents is influential in establishing parenting orders, and here are some examples:
1: In extreme cases, usually involving serious allegations of abuse, either parent may be  granted sole parental responsibility regarding long-term issues such as education, religion, cultural upbringing and health management.
2: Each parent undertakes individual responsibility regarding daily decisions related to care and development of the child while the child is in their care.
3: The time the child spends with the parents during school terms, school holidays and special events, such as birthdays, Christmas, Easter;
4: How changeover of the child is to be effected;
5: Each parent will not speak or act in a hostile or negative manner toward the other parent while in the vicinity of the child.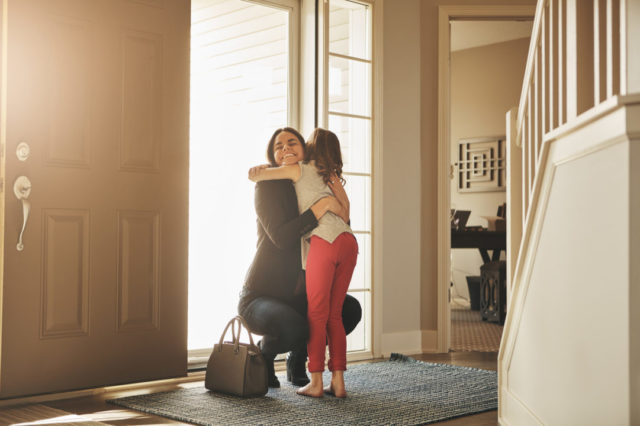 Do parenting orders include where the children live?
A parenting order established with the able guidance of your Taylor & Scott Family Law representative is the best means of satisfying all obligations for the care and wellbeing of your child/children. Parenting orders have the same binding effect as rulings made by a judicial officer in a court hearing, at a fraction of the cost. Major considerations include:
Where the child/children will live;
How much time the child/children shall spend with the other parent.
Do parenting orders include parental responsibility?
Parental responsibility is a major focus of children and parenting matters, wherein 'equal shared parental responsibility' is presumed to be in the child's best interest unless there are reasonable grounds for the Court to believe either parent has engaged in "family violence" as broadly defined. Parental responsibility includes both day-to-day and long term decision-making, and involves such things as:
The child's health and any medical treatments required;
The child's current and future schooling and education options;
The child's religion;
Living arrangements that impact time spent with each parent;
Any changes to living arrangements that impact the child's activities or relationships.
"Substantial and significant time" (as defined in the Act) spent between the child and the child's parent means that a child spends time with the parent during time that includes:
days that fall on weekends and holidays;
days that do not fall on weekends or holidays;
and which allows the parent to be involved in the child's daily routine, and occasions and events that are of particular significance to the child.
Should you seek legal advice before seeking orders?
It's important to seek independent legal advice related to your specific situation prior to applying for parenting orders. Your Taylor & Scott Lawyer will help you understand your rights and responsibilities and can assist you in drafting a parenting plan agreement without the need to go to court. We can save you time, money and heartache, while also establishing ground rules that satisfy the best interests of your child.
Taylor & Scott have been assisting the people of Sydney, NSW and beyond since 1905 when the firm was established. Our reputation for caring and considerate service is unsurpassed, and we do all we can to mediate or negotiate on the behalf of you and your child/children to make sure all current and future needs are locked-in to parenting orders.
At Taylor & Scott, We Care For You.