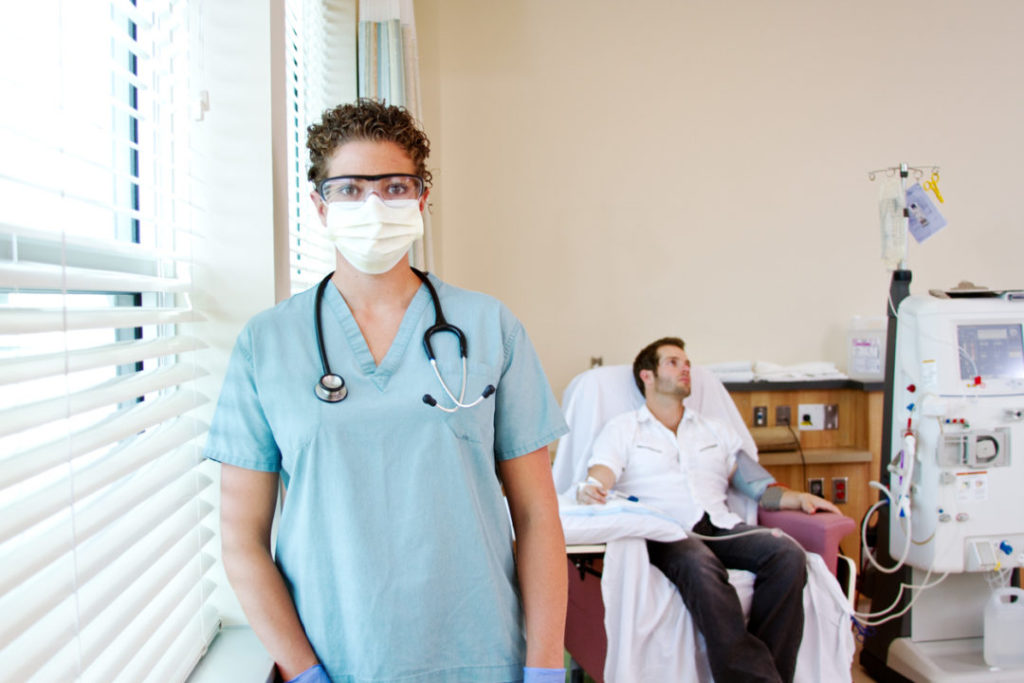 According to numbers released by The Australian Health Practitioner Regulation Agency (AHPRA) in late 2015, there are a total of 331,000 registered nurses and midwives in Australia. And, New South Wales is home to the most nurses with 79,004.
We trust these medical professionals with our medical treatment. We put our care and that of our loved ones in the capable hands of nurses. But mistakes and errors in judgments do happen. Medical negligence can happen when a nurse fails to adequately do his/her tasks, which results in harm to the patient.
All nurses have a duty of reasonable care towards their patients. When a nurse fails to provide the appropriate amount of care that's expected from them, the result can be life-altering and potentially devastating for the patient, especially when the errors could be avoided. In such cases, the nurse can be liable for a medical negligence claim
Negligence in nursing can occur under different circumstances. Some examples include:
Failing to monitor the patient's condition properly

Not seeking timely assistance from a doctor

Giving the wrong medication or incorrect dosage

Errors in performing routine procedures like drawing blood or starting an IV

Making mistakes in documenting the patient's health condition

Not being a patient advocate and looking after them

Failure to check and ensure that all medical equipment works properly
But it's not always easy to determine who is responsible
A nurse works with other medical practitioners, for example, at a doctor's general practice or a hospital. If nursing negligence does occur, the first step is determining who is responsible for it. Depending on the specific circumstances involving your case and how the negligence occurred, the hospital or general practice could be legally at fault and financially liable.
Was there a doctor overseeing the nurse's work?
There are instances when the attending doctor can also be held responsible for the nurse's medical negligence. This might be the case if the doctor was present when the error was made and failed to take measures to fix it. In such instances, the nurse and/or hospital may be free from liability.
Because many parties are usually involved in nurse negligence claims (i.e. the doctor, nurse, hospital, medical centre for example), speaking with medical negligence lawyers is your first step to seeking compensation for any pain and suffering you've suffered.  
Our team of medical negligence lawyers at Taylor & Scott Lawyers, have extensive experience in this complex area of negligence law and are mindful of the legal difficulties arising from pursuing negligence claims against medical practitioners and allied healthcare providers. We take the utmost care in our efforts to ensure that we obtain the strongest possible evidence on your behalf.
Although most medical practitioners perform admirably even under complicated circumstances, there are problems with the healthcare system that translate into an inadequate provision of patient services at times.
Victims of medical negligence are entitled to compensation, although many don't realise it, so the able guidance of Taylor & Scott Lawyers is highly recommended for negotiating legal obstacles between compensation claim and payout so that you can move forward with your recovery.
Do you need any help with your claim?
Compensation claims may include past and future financial loss as a result of the professional negligence, cost of ongoing care, expenses to fix any problems associated with the negligent act or omission, legal costs, medical costs, and fees paid to the professional.
We understand the trauma experienced when health care falls below standard, potentially resulting in further injury or sickness. We also realise that financial strain associated with claiming damages can add to this trauma or even prevent you from claiming in the first place. We ease the pressure with a no–win/no–fee option in selected cases.
Arrange an appointment using our online contact form or call 1800 600 664. In many compensation cases, we'll act for you on a no win/no fee basis.
At Taylor and Scott "We Care For You".