The commonplace role of air travel in society is astounding considering public airlines have existed for less than a century. The relative safety of flying is the major reason for its popularity, and airlines do all they can to look after passengers and staff. It's also a good idea to include aircraft travel insurance in the deal for covering complications that can arise from an accident or incident.
In other words, accidents can and do happen at airports, in concourses, while boarding and onboard the aircraft. In-flight injuries are among the most common, and there are steps that should be taken if you get injured. Even smaller injuries should be noted and attended to, as they can flare up and cause problems later.
Sometimes aircraft accident compensation claims are disputed, and having a free case assessment with Taylor & Scott Lawyers is the best move. Taylor & Scott Lawyers have been winning compensation cases for the people of Sydney and NSW since 1905, before the first public flight, and our aircraft accident compensation experts will take your claim seriously.
What can you do if you have suffered an in-flight injury on an aircraft?
In-flight injuries happen in many ways, sometimes by neglect, sometimes unexpectedly, but always with unwanted and often serious results. If possible, keep all records, statements and evidence related to your injury. Photograph and video evidence can also strengthen your aircraft accident compensation claim. Steps you should take include:
Seek medical attention for the injury
Retain medical treatment and doctor's reports
Collect witness statements and other evidence if possible
Contact Taylor & Scott Lawyers for clarification of your compensation claim
Keep your ticket and boarding pass
Strict time limits apply for aircraft accident compensation claims, so timely commencement of the claim process is the right start.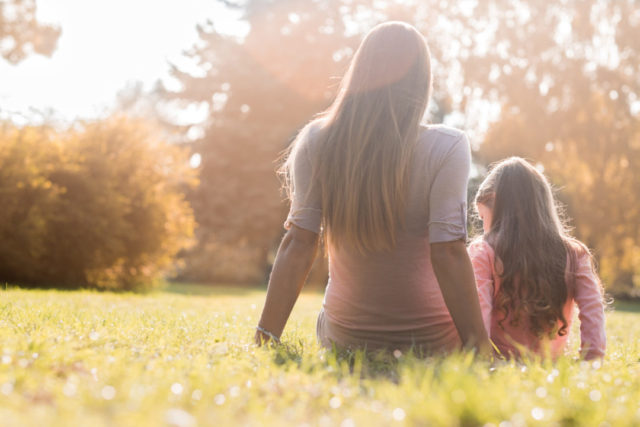 Who is responsible for in-flight injuries suffered?
In-flight Injuries are more common than most people realise. It shouldn't be surprising, as airlines perform a lot of functions while on the tarmac and in the air. Apart from take-off and landing, in flight safety is mostly overseen by airline staff who have a duty of care for passengers and other personnel. Occupational health and safety guidelines are important, and the passengers also play their role in assisting with a safe journey. However, with all the best intentions, the potential for an accident or emergency incident is ever-present, and anyone injured should be compensated.
Although immediate blame for the accident could point to airline staff, an aircraft accident compensation claim needs to bring to account the person or persons of ultimate responsibility. Negligence can include:
Oversight by engineers or aircraft maintenance staff
Aircraft manufacturing fault
Aircraft component manufacturing fault
What is considered an in-flight injury?
Any injury suffered while on the tarmac or in the air can be considered an in-flight injury. Anyone who travels often will experience the obstacle-course that passenger flights can become at times, and the heightened excitement levels of eager travellers can create unneeded danger. Commonly occurring in-flight injuries include:
Trips and falls
Injuries caused by a defective seat
Head injuries caused by spillage from an unsecured overhead locker
Burns from hot drinks
Injuries caused by unruly, unrestrained passengers
Injuries caused by the impact of a meals or drinks trolley
Can I make a claim for an in-flight injury?
If you believe your health or wellbeing has been badly impacted by an in-flight incident causing injury, you are entitled to claim for compensation. Aircraft accident compensation is designed to protect your lifestyle during recovery, so it's worth ensuring your payout is optimum with the legal assistance of Taylor & Scott. If we believe your case is strong, we can offer a 'no-win, no-fee' guarantee to relieve you of financial stress during legal proceedings.
The claim process can become complex and confusing, particularly when aircraft compensation matters include communicating with overseas legal and government bodies. Taylor & Scott aircraft accident compensation specialists understand the terminology, keep up with changing laws, and investigate ways to maximise your aircraft accident compensation payout.
Do I have a right to claim airline injury compensation?
The number of passengers travelling by air for business and pleasure is growing yearly. It's not surprising that painful, stressful and debilitating accidents occurring during embarking, disembarking and in-flight are also on the rise. Taylor & Scott Lawyers have been assisting claimants since the dawn of the aviation industry, and we remain committed to a fair deal for all Australians and visitors to our shores. If you have suffered a serious injury or long-term ailment during a flight, the law is on your side and you should seek airline injury compensation.
The Montreal Convention 1999 provides people injured during air travel with the right to claim compensation from airlines. In other words, you can claim compensation in Australia for an injury that happened in flight while visiting another country. Plane crashes are fortunately rare, and most personal injury incidents occur in flight or on the concourse as a distinct event that isn't part of expected aircraft operations. If you or other family members have been seriously injured, you should expediate your claim with a complementary Taylor & Scott case assessment.
What amount of compensation can I claim for airline injury?
It is important from the outset to understand the purpose of compensation claims. Payouts are designed to assist injured persons to maintain a quality of life comparable to life as it was before the accident. Huge payouts are rare, and you should keep expectations realistic. Compensation for an airline injury is calculated according to the injuries sustained, the severity of the injuries, plus the impact the injuries have on long-term employment and lifestyle options.
Additional factors include the person's age, the amount of lost income and the expense required for ongoing care needs. International conventions apply for claiming compensation in some instances. Financial compensation is generally paid for:
Loss of income; past, present and future;
Medical expenses, hospital stays, ambulance travel;
Homecare personal and household assistance;
Impairment benefits;
Pain and suffering;
Dependency damages (in death cases).
Are there any time limits for airline injury compensation claims?
The time limits for aircraft accident injury compensation claims lodged under the Montreal Convention are strict, with claimants expected to bring their claim within two years of the injury occurrence. Your Taylor & Scott Lawyer will assist you in making a claim that satisfies international conventions and regional laws. If overseas legal action is necessary, our 'no-win, no-fee' payment schedule can cover costs for you until your case is won.
Australia also has a two-year time limit for seeking compensation for air travel injuries occurring within a state or interstate, although it's recommended to make your claim at the earliest available opportunity. You may need to wait until your injuries are resolved or stabilised so accurate medical assessments can be made and optimum claim outcomes delivered. For more information or guidance regarding airline injury compensation, speak to a Taylor & Scott Personal Injury Lawyer today.
At Taylor & Scott, 'We Care For You'.