Many bicycle riders don't realise they are expected to follow the same rules as other road users. It's understandable, as a lot of cyclists are younger Australians who aren't experienced on the roads and don't yet have a driver's license. In addition to following road rules, cyclists also have the same rights as anyone else if an accident occurs that results in an injury. Bicycle riders are vulnerable and virtually unprotected on our busy streets and highways, and a lot can be done to make life safer for them.
In the meantime, Taylor & Scott Lawyers are the best recourse for anyone suffering a bicycle injury and requiring compensation. If you have been injured in a bicycle accident caused by the negligence of another person or persons, the law is on your side regardless of your age. Taylor & Scott Compensation Lawyers, regarded as the best in the industry, have been assisting clients win difficult compensation claims since 1905 when the firm was first established, with a reputation built on a caring approach to clients and a winning approach to every compensation claim case we undertake.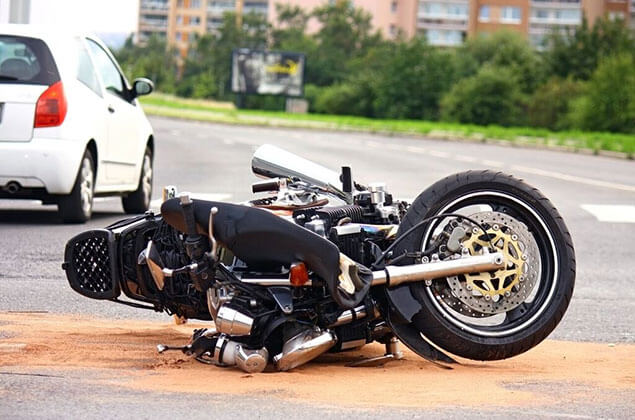 How do I know if I'm eligible to make a bicycle injury claim?
Bicycle injuries can happen suddenly and unexpectedly. They can be caused by collision with a motor vehicle, motorbike, truck, bus, pedestrian, or even an unleashed dog on the road. If you are injured in a bicycle accident, Taylor & Scott Lawyers will provide a free case assessment to determine if a claim can be lodged against another vehicle owner, their insurance company, an individual, or the animal owner.
It might be difficult for you to determine the faulty party in an accident, and speaking to an experienced compensation lawyer is often the only way to find out if you have a valid claim. Considerations include the extent of injuries suffered, circumstances of the accident, acceptance of guilt (or not) by the other road user, and many other factors. Accessing maximum potential compensation payout is easier when you have industry experts on your side with decades of case-winning experience. Examples of eligibility for compensation for a bicycle injury include:
Injuries caused by someone opening a car door, a bike lane collision, or animal attack
Losing control and crashing the cycle due to a badly maintained road
Serious accidents that involve medical expenses, lost earnings, or pain and suffering
How do I make a compensation claim for a bicycle injury?
The good news is that Taylor & Scott can take care of your claim from beginning to end, allowing you to focus on recovery from injury and getting back on your feet. There are however, several ways you can assist (if possible) to strengthen your compensation claim case for the best possible claim outcomes. Ways you can help include:
Note down registration details and names of anyone involved in the collision
Make a note of the place and time the accident occurred
Make it known to the driver and others you have been injured and require medical help
Seek medical assistance and retain treating doctor's reports
Report the incident to the police and retain copies of police reports
Retain any other information you think might assist your compensation claim
Seek the guidance of Taylor & Scott Lawyers as soon as possible
How do lawyers assist with a motor accident bicycle injury claim?
In some cases honesty prevails and the guilty party is fully prepared to admit fault and assist with the claim. In other cases, the claim is disputed and guilt is denied, making the assistance of a highly competent lawyer essential. The Taylor & Scott reputation is built on successful compensation claim negotiations on behalf of our clients, and we make every endeavour to assist in ways that include:
Offering you a free case assessment to ascertain your chances of a successful claim
Offering you our 'no-win no-fee' guarantee to ensure you don't waste a cent
Paying all legal fees, search fees and other costs related to the claim
Undertaking medical, police and government searches on your behalf
Negotiating the best settlement possible with insurance companies
Negotiating the best settlement possible with opposing legal teams or individuals
Representing you in court if your compensation claim is disputed
Taylor & Scott representatives are in your corner 100% from the moment we take your case. We help you negotiate all claim obstacles, provide support and offer judicious advice whenever you need it. Our legal team have the knowledge and experience to keep your claim process moving forward in a timely fashion, resulting in the best possible claim outcomes and compensation for areas of your life you may not have even considered.
At Taylor & Scott, 'We Care For You'.