Motor vehicle accidents are an unfortunate reality in today's fast paced world. Even careful drivers are at risk every time they get behind the wheel, and a safety-first approach to driving is always recommended. Motor vehicle accidents can impact drivers, passengers, pedestrians, cyclists and other road users, and motor vehicle accident compensation law can become complex in situations where fault is disputed by opposing legal teams and insurance companies.
Undertaking a complex compensation claim procedure can be extremely trying, particularly for people who need to focus on recovery from injuries, so it's a good idea to investigate the services of experienced motor vehicle accident compensation Lawyers. Taylor & Scott Lawyers have been assisting accident and injury victims for more than 110 years, with their reputation built on the satisfaction of clients who require capable legal assistance. If you are considering making a motor vehicle accident compensation claim resulting from a hit and run, child, fatal, serious, uninsured, car, bus and truck injury, the best first step is a free case assessment with a Taylor & Scott Motor Vehicle Accident Compensation Lawyer.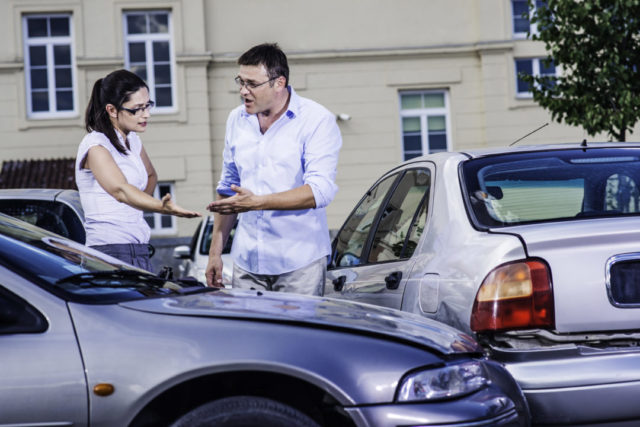 Q. Who can claim motor vehicle accident compensation?
A. Owners of a motor vehicle that requires registration are obliged to have Compulsory Third Party (CTP) insurance, also known as a 'Green Slip'. This covers compensation for anyone injured in a motor vehicle accident, and is overseen by the State Insurance Regulatory Authority. There are many scenarios where compensation is warranted, including:
If injured in a motor vehicle accident that wasn't your fault, a compensation claim can cover costs associated with lost income, medical treatment, rehabilitation, domestic assistance plus pain and suffering.
If the accident was your fault a claim can still be made. This will cover up to $5,000 for medical expenses and lost income for up to 26 weeks after the accident.
If you have sustained a severe injury resulting in permanently diminished physical or mental capacity you may be eligible for assistance from icare (Insurance & Care, NSW).
If you are closely related to a person who died as a result of a motor vehicle accident where another driver was at fault, it may be possible to claim compensation.
There are a lot of variables in motor vehicle accidents, and if you are uncertain of your rights, contact Taylor & Scott Lawyers for the best advice moving forward.
Q. What is a permanent impairment compensation claim?
A. In relation to compensation for a motor vehicle accident, permanent impairment is a loss of physical or mental capability that is unlikely to change even with ongoing treatment. If a designated doctor or specialist ascertains that the loss suffered is greater than 10 percent of normal capacity a claim can be made for pain and suffering. The permanent impairment assessment doesn't impact other motor vehicle accident compensation benefits such as payments to cover economic loss, medical treatment and rehabilitation expenses.
Q. How can I get the maximum compensation payout?
A. Compensation claims are evidence based, so proving fault or non-fault is crucial in determining the compensation payout. Although seemingly simple in theory, the claim procedure can meet many obstacles if the claim is disputed. There are several ways accident victims can strengthen their motor vehicle accident compensation claim case.
Record the registration number of the vehicle that caused the accident
Record the details of the at-fault driver if possible
Take photos or collect any other information that can prove your case
Get witness statements if possible
Report the incident to the police within 28 days of the accident
Retain copies of any police reports, including the event number of the accident
All the above information is extremely helpful, but it's not always possible for an injured person to carry out such tasks, and a weak case will be disputed by insurance companies and opposing legal teams. This is where the expertise of Taylor & Scott Motor Vehicle Accident Compensation Lawyers can make the difference, in ways that include:
An initial consultation including a free case assessment
Building a strong evidence-based case on your behalf
Collecting and compiling all documentation including police and medical reports
Interviewing witnesses, collecting statements and procuring other evidence
Communicating with insurance companies and opposing legal teams
Undertaking settlement negotiations
Representing your case in court if required
In addition, the Taylor & Scott 'no-win no-fee' policy means we will take the case if we firmly believe you have a good chance of a successful claim, and you don't need to pay us a cent until the case is complete and compensation payment has been made to you. We are on your side from the get-go and ready to commence your claim procedure for successful and timely outcome.
At Taylor & Scott, 'We Care For You'.