Any accident occurring on New South Wales roads is unfortunate, especially when people are injured as a result. Accidents involving motor vehicles are expected on our busy roads and happen on a daily basis, although most accidents can be avoided if proper care and attention is taken while driving. Of all road users, pedestrians are particularly vulnerable, and among all accidents involving pedestrians, hit and run accidents are extremely traumatic for everyone concerned.
A hit and run accident occurs when a pedestrian is injured by a motor vehicle and the driver of the vehicle refuses to stop and can't be identified. Fortunately, NSW Law covers victims of hit and run accidents and compensation can be claimed. However, compensation claims are evidence based and proving your injury is the result of a hit and run driver can be difficult. It's worth investigating the services of experienced motor vehicle accident compensation lawyers who specialise in hit and run injuries, such as Taylor & Scott Compensation Lawyers, roundly regarded as some of the finest in Australia.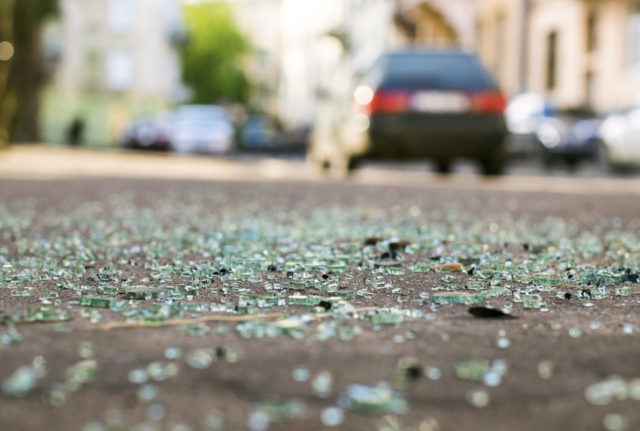 Do I need a lawyer to make a hit and run injury claim?
Any form of compensation claim can be undertaken without using the services of a compensation lawyer. In most cases a compensation claim is relatively straight-forward, but there are a lot of situations where the claims process becomes too complex, gets bogged down, or can't proceed due to lack of financial resources. Taylor & Scott Lawyers are on hand to assist clients who require the backing of experienced professionals who wield a lot of influence in legal circles.
Our team includes specialists in every field of compensation law, including Taylor & Scott Motor Vehicle Accident Lawyers with decades of experience, comprehensive legal knowledge, and the ability to get results when no one else can. If you are unsure how to proceed with your compensation claim, or your claim meets stumbling-blocks that are difficult to overcome, we will help you cut through the legal jargon and get your claim back on track. Our assistance includes:
A free case assessment to determine your chances of successful claim outcomes
Collecting data, compiling documents, and securing evidence related to your claim
Searches for medical, police and government records to strengthen your claim
Settlement negotiations with insurance companies and opposing legal teams
Strong representation in court if your claim is disputed
Our 'no-win no-fee' policy, meaning you don't pay us a cent until your case is won
How can a claimant assist with a hit and run injury claim?
Although Taylor & Scott Compensation Lawyers can carry the full weight of your claim procedure and secure the maximum potential payout, there are some ways you can assist to get the ball rolling and strengthen your case. Initiatives include:
Record any details of the offending vehicle or driver if possible
Report the incident to police and retain copies of reports and the event number
Get witness statements and witness details if possible
Take photos and compile any other information you think might strengthen your case
It may not be possible to retrieve all the above information, especially in cases where injuries are severe or you have no memory of the accident. Taylor & Scott Compensation Lawyers can assist by procuring all the above information on your behalf, along with covering all expenses involved. If we think you have a good chance of successful claim outcomes we will take your case, proceed immediately, and act on your behalf in a caring, compassionate manner. If your case is disputed, we will use the full force of the law and our extensive experience to challenge opposing insurance companies, legal teams, or individuals that stand between you and your deserved claim compensation.
What are my compensation entitlements for a hit and run injury?
If you have been injured in a hit and run accident you are entitled to compensation payments to assist with costs incurred. If the injuries are severe and permanent you may also be eligible for a lump sum payment over and above other compensation claim entitlements. Your payout can include money to cover major expenses that include:
Hospital and medical care including ambulance travel
Lost earnings or wages due to the accident and injuries
Home-help and nursing assistance
Modifications that assist with regular functions at work or home
Lump sum payment to cover pain and suffering
If you have been injured in a hit and run accident, you are entitled to compensation. For the best possible hit and run injury compensation claim, contact the experts at Taylor & Scott Lawyers and we will be on the case immediately.
At Taylor & Scott, 'We Care For You'.