Motor vehicle accidents are traumatic for everyone concerned, even if the incident is only minor. The situation becomes far more complex and harrowing for people involved in a motor vehicle accident abroad, far away from familiar surroundings and support. With so many Australians travelling overseas for business and leisure, accidents are inevitable for some, and knowing who to turn to in the time of need is important.
Taylor & Scott Compensation Lawyers have been helping clients turn the corner to a better future since the company was established in 1905, and our tradition of winning compensation claims is just one reason for our enduring popularity. If you have been injured in a motor vehicle accident abroad due to the negligence of another person or organisation, compensation is warranted to cover losses and help with recuperation.
Q. How are motor vehicle accidents abroad assessed?
A. Every country has its own legal system and means of obtaining restitution for injuries sustained in an accident. Unfortunately, the degree of compensation, or even justice, isn't always on a par with that experienced in Australia, and regional application of law is considered according to international conventions and guidelines. Firstly, it's important to seek appropriate medical assistance, while also trying to keep calm during trying times. If possible, collect as much information as possible about the accident while still in the foreign country, and contact Taylor & Scott Lawyers for a free case assessment and further guidance.
Negligence laws vary in different countries, and the first step from Taylor & Scott is to ascertain that the accident was caused by the negligence of another person or persons. The potential compensation payout will also be affected by local laws where the motor vehicle accident occurred. If an accident is the result of negligence by a travel agent or tour operator, the compensation claim is made against their insurer, while independent holidaymakers or traveller claims are assessed according to regional law and the cost of engaging local legal representatives. In situations where Taylor & Scott Lawyers believe they can assist with a winning compensation claim, our 'no-win no-fee' promise will guarantee a stress-free procedure.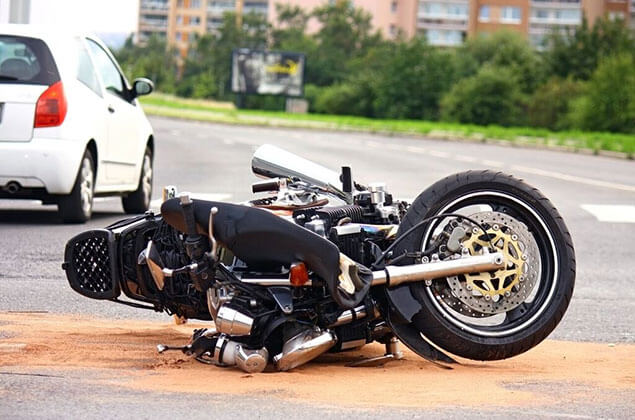 Q. Do the best compensation lawyers make a difference?
A. Approaching a complex legal case alone is a recipe for disaster, particularly when dealing with overseas authorities and legal systems. As specialists in the field, Taylor & Scott Motor Vehicle Accident Lawyers remain up to date with regional and international laws, while constantly remaining attuned to new developments. We become deeply immersed in cases requiring investigation and negotiation, while also discovering solutions that are overlooked by less qualified professionals. The ways Taylor & Scott Lawyers make a difference include:
Claim against an overseas defendant
Claim against a tour operator
Claim against a company responsible for the accident
Claim against your employer or insurance agent if the accident was work-related
When we take on your case, you are assured of ongoing commitment until the compensation case is complete. Taylor & Scott Compensation Lawyers assist with all documentation, research, investigation and negotiations.
Q. Why choose a Sydney compensation lawyer for an overseas accident?
A. Although the motor vehicle accident happened abroad, a return to Australia for ongoing recuperation is likely. In such cases, it's best to contact a local legal firm that can provide immediate access to information whenever required. Taylor & Scott Lawyers will also negotiate with overseas defendants, insurance companies, governments and opposing legal teams on your behalf. We leave no stone unturned in providing exhaustive information and evidence for consideration by legal representatives should the case go to court, and we investigate all opportunities to help you achieve maximum possible compensation.
Q. Does travel insurance cover me for a motor vehicle accident abroad?
A. Travel insurance should be taken out by all Australians travelling overseas. It can cover hospitalisation and surgery performed in foreign hospitals where costs can quickly escalate into hundreds of thousands of dollars in some cases. However, travel insurance doesn't necessarily cover lost income, ongoing recovery, pain and suffering, home and workplace alterations and other factors influencing quality of life moving forward. These expenses and monetary loss are often only reclaimed with the assistance of compensation industry experts. With Taylor & Scott Compensation Lawyers, roundly regarded as premier compensation experts, your claim will be approached with case-winning style for the benefit of you and your loved ones.
At Taylor & Scott, 'We Care For You'.