Australia's cruise industry is growing at a faster rate than anywhere else in the world. More than 1.3 million Australians embarked on domestic and international cruises in 2017, and although most people enjoy their time on the high seas, it's expected that some will experience holiday accidents that curtail the fun and adventure. In situations where an injury occurs due to the negligence of another person or persons, compensation can be claimed.
Travel insurance is highly recommended for anyone going on a long-distance vacation aboard a cruise ship. Accidents can occur while onboard or on-shore during visits to foreign ports, and medical expenses can be crippling for Australians recovering in foreign hospitals. Travel insurance should cover costs, but there are cases where the claim is disputed, potentially resulting in a debt of hundreds of thousands of dollars. If your holiday accident compensation claim has or is being disputed or has been rejected, Taylor & Scott Lawyers can help.
What should I do if I have sustained an injury on a holiday cruise?
Compensation payouts are awarded according to evidence provided. Gather as much information as possible while still on board the vessel, even if you are comfortably recovering in the ship's infirmary. Make a formal incident report, keeping a copy for yourself, and retain any treating doctor's reports. It's also a good idea to take photos of the accident area and collect witness statements along with contact details. Contact a specialist Taylor & Scott Travel Accident Compensation Lawyer, and we will investigate the case on your behalf.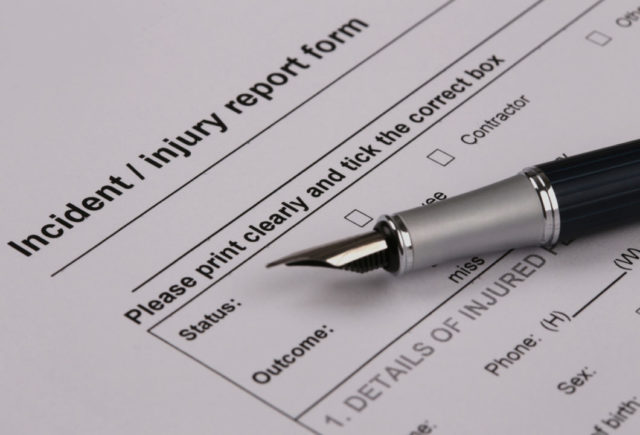 What type of injuries can you claim for?
Modern cruise ships are like floating cities, with some hosting more than 5,000 passengers. They are built for leisure and pleasure, fun and adventure, with plenty of thrills and spills along the way. Injuries can happen anywhere and at any time, making health and safety guidelines an important component of cruising. Some of the most common cruise ship accidents include:
Slipping on a wet or unclean floor
Tripping down a staircase
Injuries occurring during on-board activities
Injuries occurring during on-shore activities
Injuries sustained boarding or disembarking
Food poisoning on-board or on-shore
Norovirus contamination
What factors could complicate my case?
Insurers offer a variety of products for covering holiday accidents. It's important to purchase the package that best suits your needs. If you are uncertain about anything prior to departure, speak to your insurer to clarify the situation so you can appreciate peace of mind while on holiday. Even with the best safeguards in place, disputes can arise against third parties including travel agents, cruise operators, insurers, service providers and other persons.
In addition, maritime law is complex, involving international laws, treaties and conventions that can affect holiday accident compensation outcomes. Reasons holiday accident compensation claims are disputed or rejected include:
An official accident report wasn't lodged
The accident occurred at a destination not covered by the insurance policy
The appropriate level of insurance cover wasn't purchased
The accident victim failed to disclose a pre-existing medical condition
The claim wasn't lodged on time
The accident was due to the victim's negligent behaviour
What are the time limits for making a claim?
There are laws that govern every type of compensation claim, including set time frames in which an injured person is eligible to make a claim. This is known as the 'statute of limitations' with claims made outside the time frame potentially becoming invalid, or 'statute barred'.
Injuries vary from mild to extreme and even fatal, so it's not always possible to immediately make a holiday accident compensation claim. Cruises also vary in duration and it could be some time before you return to Australia. However, many insurers expect claims to be lodged within 30 days after returning from your holiday. It's worth contacting Taylor & Scott Lawyers as soon as possible after your holiday accident so we can give you the best advice moving forward. Our specialist holiday accident compensation lawyers will support your case, investigate ways to save you money, and target ways to maximise your compensation payout.
At Taylor & Scott, 'We Care For You'.