Road and traffic incidents and accidents are harrowing, sometimes fatal, and can happen at any time. The likelihood of an accident occurring while overseas is higher, as roads and rules are sometimes neglected, and travelling in unfamiliar territory always carries inherent dangers. Anxiety is lessened for travellers who have holiday accident insurance in place, helping to establish peace of mind in knowing help is at hand if things go wrong.
Nevertheless, every country has its own rules, regulations and laws related to road use. Additional laws cover liability, procedures for prosecution and financial restitution. Road and traffic incidents can involve claims that are disputed, with intervention from Taylor & Scott Lawyers the best way to quickly resolve the issue. Complex international law needs to be dissected by the experts so you or your loved ones can focus on recovery during the compensation claim process.
Can you make a road traffic accident claim if you are on holidays?
The natural first step after a road traffic accident is to seek medical treatment. If recovering in a foreign country, you should gather any information related to the accident. Evidence such as photographs, names, contact details and witness statements are all helpful in building a case. It's also a good idea to get details of any insurance companies involved, plus copies of police reports and medical records.
Taylor & Scott Lawyers will keep you in the loop regarding your claim progress even if you are still overseas. We remain in constant touch by phone, email and other communications to ensure your compensation claim is strong, and processed in a timely manner for best claim outcomes.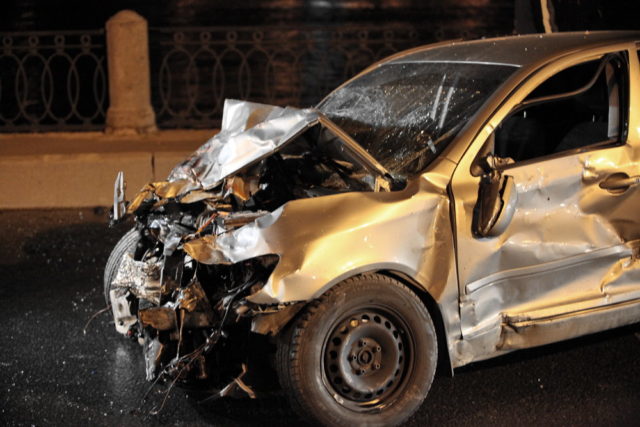 What types of accidents can you claim for?
Road traffic accidents can involve any road user, including cyclists and pedestrians. They can happen with you as the driver or passenger in a private vehicle, hire car or tour bus. Your individual insurance policy will detail the extent of cover available to you, so it's important to take out a policy that suits your needs. Holiday accident compensation for road and traffic incidents includes:
Claims against an overseas defendant
Claims against a tour operator or provider
Claims against the company responsible for the incident or accident
Claims against employers or insurance agents for work-related travel
Although cover is extensive, and most compensation claims are successful, there are also justifiable reasons for insurers to reject a claim. Situations include insufficient level of insurance cover, a lapsed insurance policy, incomplete documentation and more. If you need help strengthening your case, Taylor & Scott are ready to assist.
Does the location of the road accident affect my case?
Every compensation case is built on its relative merits. Firstly, in accidents caused by another party, proof of guilt or negligence needs to be established. In 'no-fault' situations where an accident is caused by natural phenomena, wandering animals or other reasons, evidence will strengthen your claim.
Secondly, you will need to prove that you met all obligations as outlined in the insurance policy. For example, injuries sustained while driving on an unsealed road, against the guidelines of your insurance policy, may not be covered. In cases where your claim is stalled, or you are at loggerheads with insurers, Taylor & Scott experts can intervene on your behalf.
What are the time limits for making a claim?
In all cases, it's advised to undertake compensation proceedings at your first available opportunity. Although insurers and the NSW legal system provide some flexibility, time limits can be enforced, resulting in an unsuccessful compensation claim. Your personal situation, degree of injury, present location and access to assistance will all impact the situation.
At Taylor & Scott Lawyers, we offer a free case assessment and can also provide our 'no-win, no-fee' guarantee in many cases, relieving you of financial strain while your claim is being processed. In other words, we don't get paid unless your compensation claim is successful, making Taylor & Scott legal guidance a smart move for financial security.
At Taylor & Scott, 'We Care For You'.