New South Wales motor vehicle accident compensation laws are extensive, covering all types of accidents that occur on our roads. We are fortunate to live in a country where people are provided with a safety net to cover medical and financial needs to minimise disruption while recovering from injuries. In cases of serious injury, where recovery is only partial, compensation law provides additional assistance. On the downside; with so many compensation variables and avenues to pursue, it's easy for motor vehicle accident victims to misunderstand their rights or miss out on maximum potential compensation payouts. That's why Taylor & Scott Motor Vehicle Accident Compensation Lawyers are here to help.
What is the definition of a serious motor vehicle accident injury?
Although every injury suffered in a motor vehicle accident should be taken seriously and a compensation claim pursued, there are guidelines related to different levels of injury. In cases of serious or catastrophic injury, additional motor vehicle accident compensation is possible, and if the compensation claim process gets bogged down in a dispute or delay, expert lawyers can guide you. A serious motor vehicle accident results in permanent impairment, either physical or psychological. Impairment threshold of greater than 10% is needed.
A permanent injury needs to satisfy strict compensation guidelines, and will be determined once the injury symptoms have settled, with full recovery unlikely. The assessment is carried out by a government appointed medical specialist, often in consultation with other medical experts. Considerations related to motor vehicle accident permanent impairment include:
Has the impairment improved to its maximum potential?
Is the impairment definitely permanent?
Are there pre-existing conditions or injuries that contribute to impairment levels?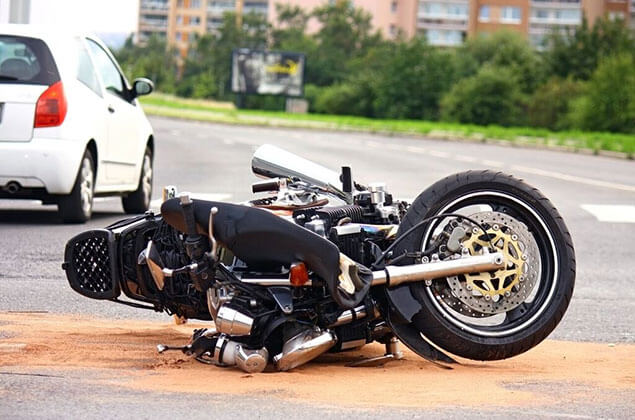 How does Lifetime Care apply to motor vehicle accidents?
The Lifetime Care and Support Scheme (LTCS) assists adults and children who have suffered serious injury in a motor vehicle accident in NSW. The scheme is overseen by icare (Insurance & Care NSW) and is funded by NSW Government Compulsory Third Party Insurance (CTP) for all registered motor vehicle owners. Severe injuries covered by LTCS include brain injury, amputations, spinal cord injury, blindness and burns.
LTCS compensation doesn't affect other claims, including lump sum payouts that compensate victims for pain and suffering caused by a motor vehicle accident. LTCS can be claimed regardless who is at fault in the motor accident, and as the injuries are permanent, so is the assistance, including:
Medical treatment, hospital stays and medication
Rehabilitation including physiotherapy, occupational therapy and speech therapy
Medical aids and equipment such as wheelchairs
Modifications to your home such as accessibility ramps and rails
Modifications to a motor vehicle
Personal care, nursing care and home maintenance services
Study and work training assistance
How can Taylor & Scott assist my compensation claim?
Serious and catastrophic motor vehicle accident injuries create a sudden and unwanted upheaval in the lives of victims and their families. The challenges can be incredibly daunting, placing a lot of pressure on everyone involved, and it's difficult to focus on long-term strategies when dealing with essential and immediate needs. However, the onus is still on the victim to apply for due compensation, even during trying times. It's not uncommon for people to give up hope, overlook compensation pathways, or back off in the face of contested claims. Taylor & Scott Motor Vehicle Accident Compensation Lawyers don't want to see anyone fall through the compensation cracks, and we can help in a number of ways.
Proving your medical condition meets compensation claim guidelines
Preparing all documentation and evidence relevant to your claim
Negotiation with opposing legal teams and insurance companies
Representing you in court if the claim is disputed
Maximising potential claim payouts
Can I help to get the compensation claim started?
At Taylor & Scott, we understand the difficulties involved with negotiating legal matters. The law is complex and can be confusing, particularly when compensation claims are disputed. We can undertake all investigations and negotiations on your behalf, although there are ways you can assist to get your serious injury compensation claim underway, including:
Retaining police records and the event number associated with the accident
Retaining medical and treating doctor's reports
Obtaining witness statements
Keeping photographic evidence
Keeping contact details, vehicle details and other information
Any or all of the above may be beyond the scope of a seriously injured person's ability to provide, so Taylor & Scott can perform all actions on your behalf. We are on your side in the compensation claim procedure from start to finish, with dedication to achieve the best possible claim outcomes that you and your loved ones deserve.
At Taylor & Scott, 'We Care For You'.