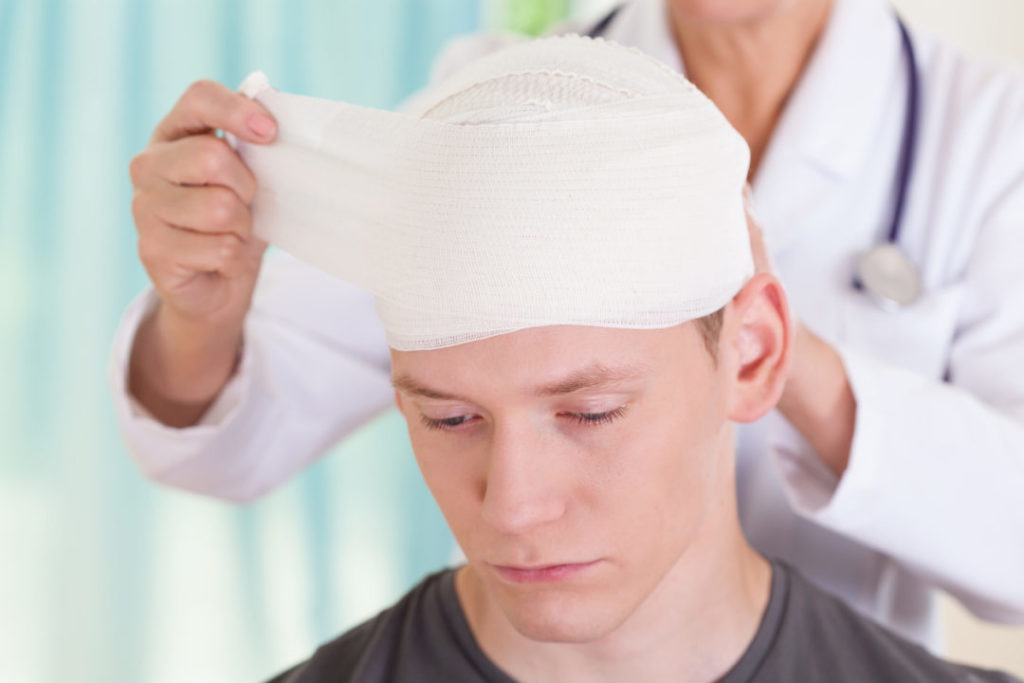 Our client left school at an early age. His education was very poor and he has had great difficulty reading and writing. Fortunately, his family were able to assist him with employment. For many years, he worked as a driveway attendant at a petrol station.  Eventually, the petrol station was sold and so our client had to look for alternative labouring type work. Once again with the help of his family, he secured work as a labourer/general assistant at a chemical factory. Our client was required to fill drums with certain chemicals, some of which were highly flammable. His job required him to lift and operate a very heavy bowser type pump which pumped the chemicals into various drums, some of which were up to a thousand litres.
On this particular day, our client had been instructed to fill a large drum with a highly flammable chemical. As he was lifting the pump, the chemical suddenly ignited and the drum exploded. Our client was thrown into the air and slammed against the wall. He suffered severe burns to his stomach, face and hands as well as fractures to his dominant right hand. He was rushed to hospital by ambulance and then transferred to a special burns unit at another hospital. Skin grafts were needed as well as surgery to repair the fractures to his hand.
After several weeks in the hospital, he recuperated at home for several more months. This was a terrifying, life-threatening accident. As well as the physical injuries he sustained, he has been left severely traumatised where he becomes extremely jumpy with loud or sudden noises. He suffers from flashbacks, nightmares and sleep deprivation, constantly re-living the explosion. His physical injuries include constant pain in his injured hand, his scarring is painful, it is also very itchy. He is embarrassed by his scarring and avoids a lot of social contact because of this embarrassment. He needs to avoid the sun because of his scarring.
Determined to get back to work and not having any real transferable skills, he has returned to his employer and continues working having learnt to put up with his ongoing pain and trying to manage his fear as best he can.
HOW TAYLOR & SCOTT COMPENSATION LAWYERS ASSISTED
Not knowing his rights, he turned to the experts in compensation and negligence claims here at Taylor & Scott Compensation Lawyers. Simon Meigan, Partner and Accredited Specialist in Personal Injury, and his highly professional team assisted their client. Having carefully reviewed his claim and ensuring that he was capable of performing his pre-accident duties, Simon launched a work injury damages claim against the employer suing the company for negligence in not ensuring the safety of their employee and for various breaches of the Work Health & Safety Act.
Having launched the work injury damages claim, we are pleased to report that Simon has secured a very satisfactory lump sum payment of damages compensating his client for both his physical and psychological injuries.
TAYLOR & SCOTT'S OFFER TO YOU
If you or someone you know is injured in a work accident, you are welcome to meet with our team of compensation lawyers who will conduct a free case assessment for you. Even if you are able to return to work, you may be entitled to compensation for your physical and psychological injuries. Our lawyers will act for you on a no-win/no-pay basis, meaning you do not pay any costs whatsoever unless and until you are successful with your claim.
Our highly skilled compensation lawyers will do everything they can to ensure that you receive maximum compensation for your injuries. Please phone our compensation team on 1800 600 664 or email us at info@tayscott.com.au.    
At Taylor & Scott, We Care For You.