Anyone familiar with Sydney knows how big, busy and dangerous it can be. With a second airport on the way, rail links in every direction, and the harbour and ocean on the doorstep, Sydney is an exciting place to live and work. Visitors to Australia soon realise the outback isn't the only attraction, and with a population of over five million people, Sydney workers in every field have plenty of opportunities. However, it's important for employers and employees to take health and safety legislation seriously for everyone's benefit. Workplace accidents and incidents can't be avoided altogether, and fortunately most accidents only result in minor setbacks, but in other situations workplace incidents are the result of negligence where health and safety guidelines haven't been followed.
In these workers compensation cases, often 'no fault' situations, insurance cover protects the accident victim, while not breaking the bank of the business owner. At least that's the ideal. In other situations, the business owner may dispute the claim or not be insured, or the insurance company may try to delay or deny the claim. Workers compensation claims often get complex, and at times genuine legal counsel is the only way forward. Taylor & Scott Compensation lawyers are the answer.
Q. How do I make a Workers Compensation claim?
A. Workers compensation claims are usually against the worker's employer.. In other words, if a person is injured as a result of being at work, a workers compensation claim is warranted. Making an initial claim isn't too complex, although things can turn sour if a claim is disputed by an employer, business owner, building manager, insurance company, or opposing legal team. In these situations, the best way to commence a compensation claim is by a free case assessment with an accredited specialist compensation lawyer here at Taylor & Scott Compensation Lawyers.
Taylor & Scott Workers Compensation Lawyers are well known because they win cases and ensure maximum possible compensation is paid. As an additional surety to you, our lawyers apply for a grant of legal assistance from the Workers Compensation Independent Review Office (WIRO) on your behalf. This covers all costs during legal proceedings, meaning you can focus on recovery from injury without the additional stress of worrying about the cost of the legal battle.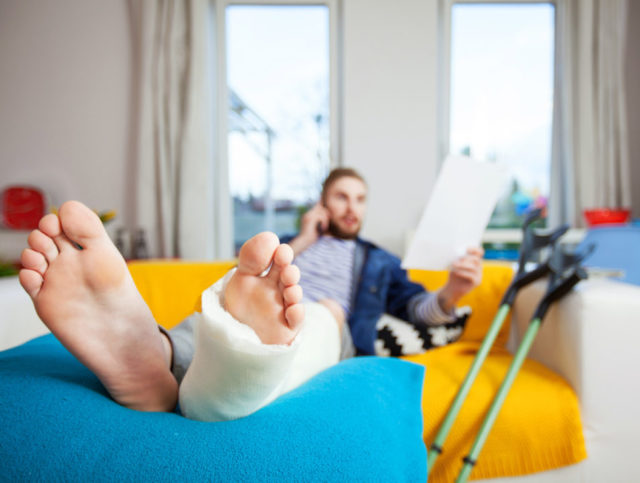 Q. How do Taylor & Scott Lawyers assist with Workers Compensation claims?
A. Taylor & Scott Compensation Lawyers, located in the heart of Sydney's legal district, are perfectly situated to expedite any genuine compensation claim, and workers all around Sydney take advantage of the professional, considerate service. Initiatives include:
Collecting, collating and compiling all documentation in a professional presentation
Undertaking medical and other searches for collecting evidence on your behalf
Advising and conferring with you during all stages of the claim procedure
Taking action or pursuing the claim if the insurer denies liability
Representing your Workers Compensation claim before the Workers Compensation Commission
Every case is different, and Taylor & Scott Compensation Lawyers get to know their clients as people, understanding expectations and believing every genuine claim deserves restitution. Injured workers are just like other accident victims, and with so many people in Sydney working long hours to keep the metropolis ticking over, it's no surprise at all that accidents and incidents occur in the workplace with regularity.
Q. Are the laws the same for every NSW Workers Compensation claim?
A. Every Australian State enacts laws relevant to workers compensation. New South Wales compensation laws protect workers anywhere in the state. Although Taylor & Scott Compensation Lawyers are located in the Sydney CBD, Parramatta and Campbelltown.  They also travel to other parts of NSW such as Newcastle, the North Coast, Tamworth, the Hunter Valley, Albury-Wodonga and many other areas, ready to meet clients in person and make sure the claim is on track for successful outcomes.
Q. Do Workers Compensation payments cover rehabilitation?
A. Taylor & Scott Compensation Lawyers make certain their clients attain the best possible claims outcomes. In cases where full recovery and a return to work may take some time, the payments will include hospital and rehabilitation expenses related to recovery from the workplace accident or incident.
The main thing compensation payments provide is money to ensure quality of life for individuals and their families. This is paid weekly, or as a lump sum in cases of permanent disability. Taylor & Scott Compensation Lawyers guide clients every step of the way and make sure the claim is progressing toward a positive outcome. If you are ready to make a real compensation claim winning effort, Taylor & Scott Workers Compensation Lawyers are on hand to assist all the way.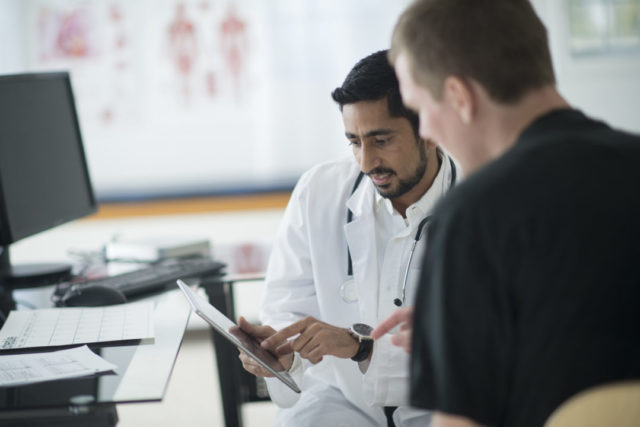 Can I claim workers compensation for stress?
You can claim workers compensation for stress, although insurers are inclined to oppose or reject compensation for psychological injuries. Approximately 30% of NSW employees experience high levels of workplace stress, and the onus is on the claimant to prove that the stress was caused primarily by the work being performed rather than personal circumstances such as financial issues, unrelated health problems and difficulties at home. Injury management required may be the result of toxic workplace conditions resulting in stress, with triggers that include:
Bullying;
Work pressures;
Sexual harassment;
Workplace violence;
Exposure to traumatic events.
Can you claim workers compensation on your taxes?
This will depend on whether you receive weekly income payment support or a lump sum settlement after being injured at work.
Weekly income payments: If you receive weekly compensation payments as a result of a workplace injury or illness, the payments are treated in the same way as salary and are therefore taxable and claimable.
Lump sum payments: An employee suffering a work-related injury or illness resulting in permanent impairment may be awarded a lump sum compensation payment. This payment is tax-free and cannot be used for tax claim purposes.
How long do workers compensation claims in Sydney take?
Most workers compensation damage claims are resolved reasonably quickly, without the need to go to court. The chances of a speedy resolution are increased if you have a dedicated and experienced lawyer on your side. Delays can occur if the claimant or insurer have unreasonable claim expectations, ultimately dragging out the process. Disputes between workers, employers and insurers can be forwarded to the Workers Compensation Commission for evaluation if required.
In cases where an employer doesn't have workers compensation insurance, or their insurer is insolvent, the nominal insurer managed by Insurance and Care NSW (icare) will oversee workers compensation insurance claims. Workers compensation legal costs are covered by the WorkCover Independent Review Officer (WIRO), and Taylor & Scott can apply on your behalf. Every claim is different and needs to be judged on its individual merits, making the legal advice of Taylor & Scott Compensation Lawyers highly advisable.
If your injuries are relatively minor and a return to work is expected, your losses and future needs can be assessed for making an immediate claim. However, if you have suffered a severe injury or illness resulting in permanent impairment, it will take some time for the condition to stabilise and be quantified for ascertaining appropriate lump sum compensation claim entitlements. In every case, the services of Taylor & Scott will help you expediate the work injury damages claim process, allowing you to focus on recovery without unwanted stress or financial hardship.
At Taylor & Scott Compensation Lawyers, 'We Care For You'.