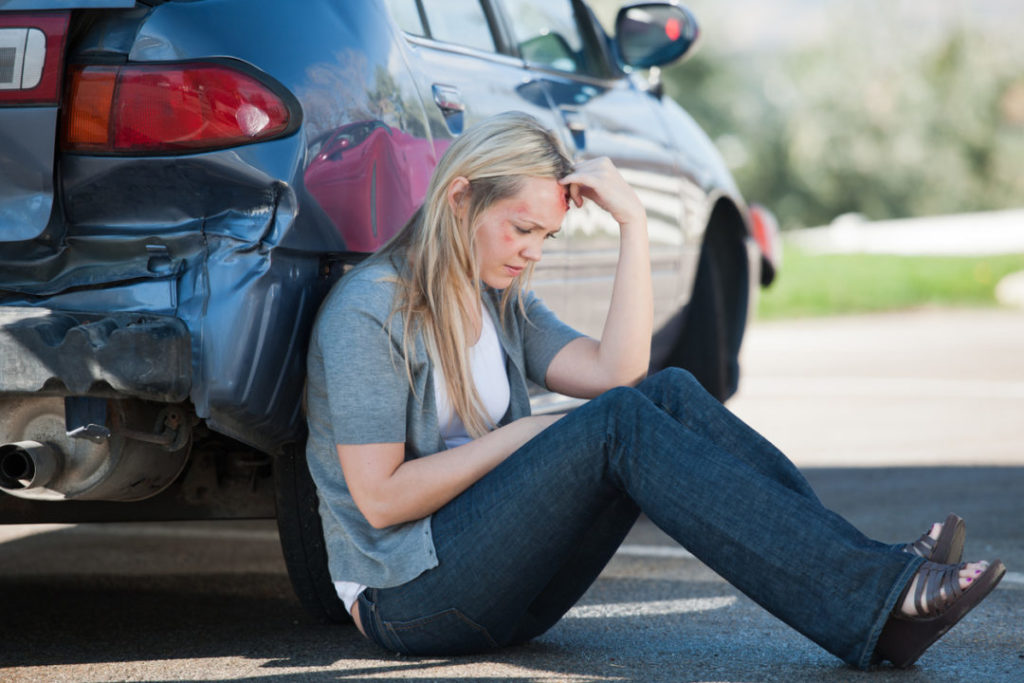 Accidents can strike out of the blue, anytime and anywhere, leaving you injured and traumatised, both physically and mentally. While you're dealing with the aftermath of your injuries, you may not always realise that you are entitled to seek compensation to help with your recovery. That's where Taylor & Scott compensation lawyers can help.
What kind of injuries can receive compensation?
A broken arm from slipping and falling on the wet floor at the supermarket, a back injury from lifting heavy boxes at the workplace, a whiplash injury from your car being rear-ended at the traffic lights, are just some instances when injuries may happen.
Whether you've been left injured at work, in a public place, in a hospital, in a motor vehicle, or anywhere else as a result of the negligent or careless acts of another person, entity or organisation, you could sue for damages against them. Our compensation lawyers can help you claim a number of benefits, depending on your injury.
As one of the best compensation lawyers in Sydney and NSW, Taylor & Scott Lawyers have accredited specialists in compensation law. We're here to help injured individuals make compensation claims for both physical and psychological injuries and receive the best outcome to cover their expenses, including:
Lost wages if unable to work

Present and future medical, travel and rehabilitation expenses

Lump sum compensation for permanent impairment

Domestic assistance

Death benefits including funeral expenses

Property damage expenses
Compensation law is extremely complex
There are many areas of personal injury, and it's vital to consult a compensation lawyer specialising in your particular area of injury to achieve the maximum settlement.
For example: if you are injured at work, a compensation lawyer specialising in workers compensation should handle your case, If you've been a victim of medical negligence, medical compensation lawyers would be your best bet, and if injured in a car accident, a compensation lawyer who's an expert in motor vehicle accidents could help get you get the settlement you deserve.
Taylor & Scott compensation lawyers specialise in the different areas of personal injury. We can advise you on the potential outcome of your situation based on similar client cases we've won in the past. Being highly experienced in the field also means we are up to date with the laws and regulations and time limits for making a claim in New South Wales.
Not sure if you have a claim?
Don't delay, consult us as soon as possible. We will review your case for free, and our expert compensation lawyers can then begin to assist you. We are on hand to answer all your questions and guide you through the claim process, with services that include:
A free, confidential and comprehensive consultation and case assessment

Building your case; compiling documents, evidence, reports and more

Present your case for examination by legal insurance representatives and other parties

Enter into negotiations with opposing persons, organisations, or their legal team.

Proceed to trial with a winnable case if negotiations reach a stalemate
Most compensation claims settle before they go to court, which is why having an experienced compensation lawyer can make a huge difference. With more than 118 years of experience, we have the know-how to assist during complex claims scenarios negotiating on your behalf, ensuring you get the best outcome you need and deserve.
Do you need any help with your claim?
If you or someone you know needs expert advice from our specialist team of personal injury lawyers, phone us on 1800 600 664 or complete the contact form on this page.
At Taylor and Scott "We Care For You".