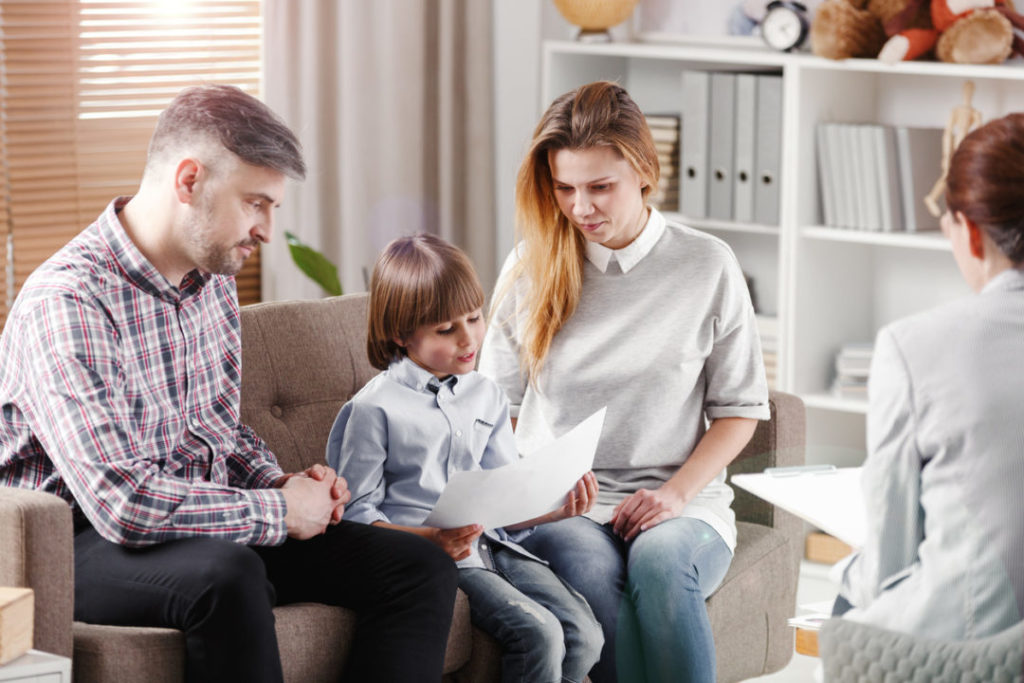 The decision to end a marriage begins with separation. Separation generally occurs where both parties agree the marriage is over, or elsewhere one party communicates to the other that the marriage is at an end. A clear indication separation has occurred is where couples start living in separate houses; however, couples can still be legally separated while continuing to live under the one roof provided certain indicia are present.
A "divorce" is the legal dissolution of a marriage. A party to a marriage may apply for divorce after having been separated for a period of at least 12 months. The legislation provides no exceptions to the 12-month separation requirement.
A couple will need to discuss how they will divide their property and decide upon parenting arrangements if applicable. So when should these discussions take place? The answer is as soon as possible.
When is the right time to arrange a property settlement?
The time period immediately following a separation can be fraught with emotion. As soon as the initial clouds clear, we recommend thinking seriously about how you and your former spouse will divide your property.
For some couples, a property settlement will be simple. For others, especially those who have complex finances involving businesses, companies, trusts or self-managed superannuation funds, this will be a more complicated task.
The best-case scenario is if parties are able to negotiate and agree on the division of matrimonial property. Such cases will commonly finalise within three to six months of commencing settlement discussions.
If you intend to negotiate an outcome with your former-spouse yourself, it is crucial to first seek advice from a family lawyer to ensure you are armed with knowledge as to your rights and entitlements. Otherwise, you may instruct your family lawyer to negotiate on your behalf or seek further information from your former-spouse to put you in a position of making a fully-informed offer of settlement.
Once an agreement is struck, it should be formalised by having a family lawyer draft legally binding terms of settlement. If your agreement is not formalised by one of two methods specifically provided by the Family Law Act, it is not enforceable. There is no option to merely "contract out" of the Family Law Act.
The worst-case scenario is where one or both parties, being fully informed as to matrimonial property pool, refuse to make or accept reasonable offers of settlement. Such difficult cases can take a matter of years to finally resolve.
Most parties finalise their property settlement before they obtain a divorce. The reason for this is simple; people cannot and should not have to wait 12 months from the date of separation to have financial independence.
From the date a divorce order takes effect, parties have 12 months to commence court proceedings with respect to a property settlement, if the matter is yet to be finalised. Upon the expiration of that 12 month period, a party seeking the court's assistance to resolve a property dispute will require special permission. Parties are advised, therefore, to finalise their property settlement sooner rather than later, and to file a court application if the matter is not resolved before 12 months' from the date of divorce.
What about de facto couples?
De facto couples may legally "separate" in the same manner as married couples. There is obviously no option to obtain a "divorce" for de facto couples.
It is important to note, however, that in effect, the same law which applies to married couples with respect to property settlement applies to de facto couples. Accordingly, upon the breakdown of a relationship, de facto couples should consider how best to divide their property and obtain advice from a family lawyer sooner rather than later.
In the unfortunate event the court's intervention is necessary, a party to a de facto relationship must commence proceedings for a property settlement within two years of separation. Upon the expiration of that two year period, special permission of the court is required before it will even hear the case.
When is the right time to arrange a parenting agreement?
It is important for a couple to discuss post-separation parenting arrangements upon the breakdown of their relationship. Not only does the parenting arrangement impact upon the likely outcome of a property settlement, but more importantly, the children would benefit from stability and certainty regarding the future time-arrangements. Parties should consider the best interests of their children as the paramount consideration when negotiating a post-separation parenting arrangement.
If there is a dispute regarding the parenting arrangement going forward, you should seek advice from a Taylor & Scott family lawyer.
Unlike with respect to a property settlement, parents can apply to the court seeking parenting orders at any time. No time limitation periods are imposed on parents seeking the court's assistance with respect to this
Separation and divorce can be a long and complicated process. The role of the family lawyer is to guide you through that process, step-by-step, and press for a timely and cost-effective resolution.
At Taylor & Scott Lawyers our team of family law experts are here to help. Providing you with the best outcome is our goal. For legal advice, you can count on, contact us on 1800 600 664 or email us at info@tayscott.com.au
At Taylor & Scott Lawyers We Care For You.