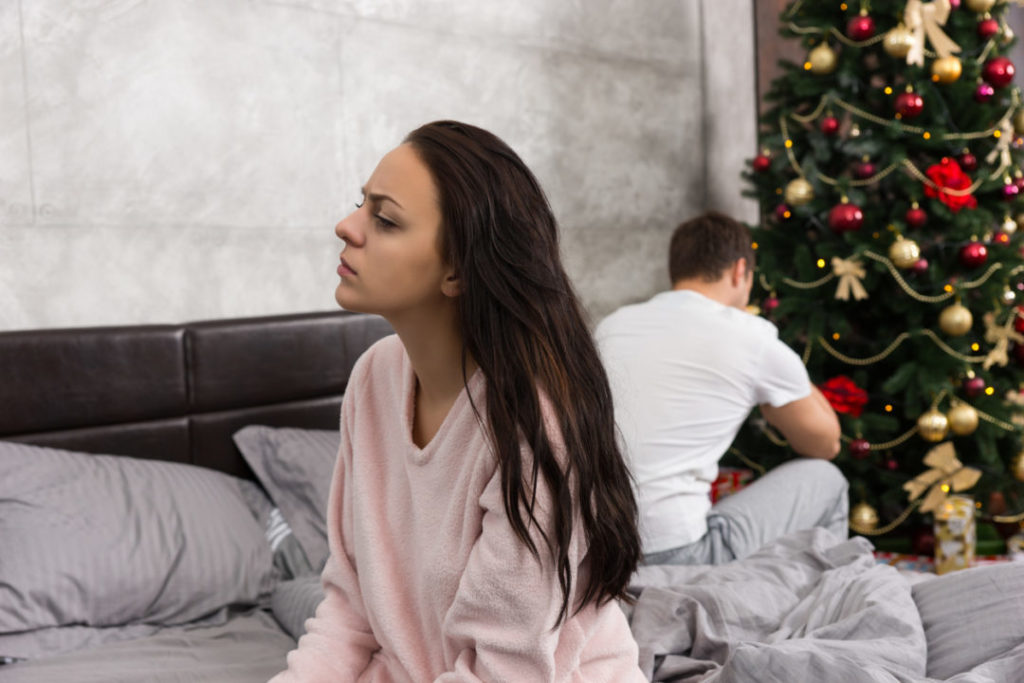 It should be the season of happiness, family and all that jazz, but the Christmas period can see many relationships pushed to the brink. School is out, and family time isn't optional. Rather than address the issues at hand, many couples choose to see out the holidays and deal with their relationship in the new year. In most cases, this means separation and divorce, and this spike is a common trend across the globe.
So why do couples choose to wait? We look at some of the likely reasons, based on studies and our own experience with clients.
Keeping the Peace
While staying in an unhappy relationship may seem counterproductive, it is the belief of many couples that keeping things together for Christmas will keep some peace. When a separation or divorce is made official, a multitude of questions come to the fore, and dealing with these issues can bring tension and even more conflict, particularly under the prying eyes of extended families.
Finances
Christmas is already a stressful time of year financially, and for this reason, many couples choose to wait until the new year to commence a separation or divorce. Managing separate finances is an adjustment for couples, and far easier to manage without the additional cost of presents and entertaining that the festive season brings.
End of School Year
In Australia, the Christmas season coincides with the end of the school year, and important school exams like the HSC are finished just prior. Studies into divorce show that many parents choose to remain together while their children are studying or in school in an attempt to give their children stability and maintain their routine. It therefore makes sense that divorce applications spike in the post-exam, post-Christmas period.
Keep the Christmas Spirit Alive
Christmas is particularly special for children, and for most of us, is associated with fond childhood memories. Something like a separation or divorce at this time may create unhappy memories for children around an otherwise happy and joyous time. This is another reason for couples to wait until the new year.
New Year Resolutions
A new year has the power to bring renewed clarity and a sense of conviction. Resolutions are made and people will often approach their goals with determination, or in the case of separation and divorce, face their problems. The new year presents an opportunity to start afresh, and for couples who just can't make it work, the prospect of dealing with a relationship that can not be reconciled could be very freeing indeed.
There is never a 'right' time to separate or submit a divorce application, but with guidance from a professional lawyer, the process can be simple.
Here at Taylor & Scott Lawyers, we understand the emotions behind such a decision. That's why we offer a free case assessment before you even decide to work with us. We pride ourselves on understanding your case, applying our expert knowledge of family law, providing mediation where appropriate and assisting you in all matters from start to finish.
At Taylor & Scott, We Care For You.