When a marriage or partnership ends, there is a lot to sort out. Property issues, child and financial arrangements, and more need to be untangled fairly for the benefit of everyone. The Family Law Act 1975 includes the right of ex-spouses and partners, including those in de facto and same-sex relationships, to formalise consent orders, negotiate court orders, and arrange other orders addressed by the Family Court.
How can family lawyers help with court orders?
Your need for legal assistance will depend on the nature of your situation. Taylor & Scott Family Law Lawyers provide support for parenting, property and financial issues, including your application for court orders addressed by the Family Court. Judicial decisions are based on evidence, and our Family Law experts will work with you to ensure your case is strong. Separation can be achieved in several ways, with or without court orders.
Both parties agree on the division of assets and there is no need for a court order, although arrangements can be negotiated and formalised with legal assistance.
Both parties agree on settlement arrangements but prefer to formalise the agreement with legal assistance and a consent order from the Family Court.
An agreement cannot be reached, resulting in application for court orders. These can include financial orders, parenting orders, spousal/maintenance orders and other decisions made by a judicial officer of the Family Court.
Do I need a lawyer for Family Court?
The decisions made by the Family Court are evidence based. As with any hearing, you will need to present your case accurately, succinctly and expertly to achieve optimum outcomes. When your future is on the line, investing in the services of a Family Law Lawyer to negotiate court orders and other settlements is money well spent.
Taylor & Scott Family Law experts will help you prioritise your application for court orders with the support of relevant financial statements, ownership documents and other evidence that will strengthen your negotiating power. If you meet stubborn resistance with an ex-spouse or partner, and you need backup in Family Court, your highly experienced Taylor & Scott Family Law professional will skilfully negotiate on your behalf to deliver the best possible outcome.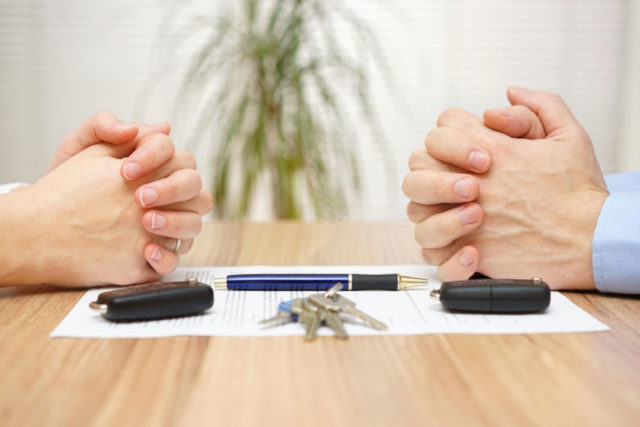 When can you apply for orders in Family Court?
The reach of the Family Court in Australia is vast, and court orders are designed to satisfy a range of different circumstances. Examples include the formalisation of a consent order already agreed upon, an interim order for urgent attention, or a final order to bring matters to a close.
Parenting: Those concerned for the welfare, care and development of a child can apply for a parenting order at any time. Parents, grandparents or other relatives of the child are eligible to apply.
Financial (married couples): Any person who is married or was previously married can apply for a financial court order within 12 months of the divorce being finalised. Exceptions can only be made with the Court's permission.
Financial (de facto couples): The same conditions as for married couples apply, although application for a de facto financial order must be made within two years of the relationship breaking down.
In order to satisfy legal requirements, you may also be requested to attend compulsory dispute resolution sessions with a qualified professional.
How can you apply for orders in Family Law?
The first step is to contact the helpful staff at Taylor & Scott Lawyers. Our comprehensive and confidential assessment of your case will get proceedings underway for submission of an initiating application. This application is supported by financial statements, ownership documents and other evidence to strengthen your position.
Divorce and separation disputes and issues can become complex and confusing, particularly when children are involved. Taylor & Scott Family Law Lawyers make a difference when negotiations are required with opposing legal teams or a stubborn ex-partner who won't budge on unreasonable demands. We take care of business for you and allow you to maximise your divorce or separation entitlements while getting on with life.
At Taylor & Scott, We Care For You.