When a relationship ends, dependent children need protection, care and a stable environment in which to flourish. If you and your former spouse or partner reached an agreement on future arrangements for the wellbeing of your child, you can make a parenting plan without the need to go to court.
What is a parenting plan?
A parenting plan establishes arrangements for the present and future needs of your child or children. The aim is to assist those you care for and avoid additional stress, heartbreak, legal wrangling and expense. A parenting plan is agreed upon in writing by both parents, and although not an enforceable agreement, it can be a better alternative than a legal 'consent order' in some cases.
Taylor & Scott Family Law professionals can assist you in formulating a parenting plan that stands the test of time for the benefit of everyone. Our mediation and family dispute resolution lawyers have been delivering satisfactory outcomes to Australian families since 1906. Taylor & Scott will provide solutions, help bridge the gap between disagreeing parties, offer practical pathways and deliver satisfactory results achievable by the best family law experts available.
What is a consent order?
In situations where parents prefer to have a legally binding document as to their parenting arrangements, they can jointly apply for 'consent orders' to be made by the Family Court of Australia through an application filed with the court. Such draft consent orders will be made by the court so long as it deems the arrangements proposed and agreed upon are in your child's best interests, which is the paramount consideration under the law. Taylor & Scott Lawyers can help you prepare clearly defined and practical parenting arrangements that satisfy all objectives.
Prior to deciding what path to take, it's worth investigating the needs of your child according to your family situation. Considerations include:
The age of the child
Safety and security issues
Educational needs
Accommodation and transport
Medical and special needs
Cultural sensitivity for indigenous Australians and migrants
The role of both parents in day-to-day care of the child or children
The child's own preferences and views regarding the arrangements, depending on their maturity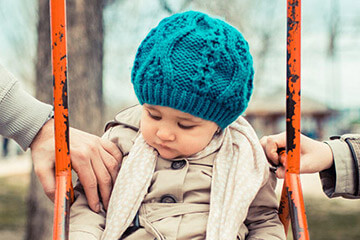 Is a parenting plan a legally enforceable document?
In the majority of separation cases, common ground can be found and a suitable parenting plan put in place without the need for legal intervention. However, every case of family breakdown is different, and the safety of children is vital, so a legally enforceable document may be required to satisfy your objectives.
Your comprehensive consultation with Taylor & Scott will clarify the situation and provide encouraging guidance moving forward. We understand the difficulties encountered during separation, and work with empathy, courtesy and consideration to ensure both you and your children get the results you deserve. Taylor & Scott family dispute resolution practitioners are the best in the business, with reach all around Sydney and NSW.
As stated earlier, parenting plans are not legally enforceable, but they must be brought to the court's attention f subsequently one of the parties applies for parenting orders through contested proceedings.
What happens if a parent does not follow the parenting plan?
A parenting plan should always be formed to satisfy the best interests of the child. As an informally structured parenting plan is not a legally binding document, the court doesn't have power to impose a penalty if the agreement is breached. However, a parenting plan is recognised by the Family Law Act, and if disagreements can't be resolved, it can be used as evidence in court if required.
In cases where you consider your child's welfare may be endangered with an unenforceable parenting plan, a court ordered 'parenting order' is the more suitable option. In this scenario the family law courts have the power to act in various ways, including:
Discharge (i.e., cancel) existing parenting orders
Make new parenting orders
Modify the existing parenting order
If you are uncertain regarding the future direction for covering the care, health, safety and education of your child or children, contact Taylor & Scott Lawyers for honest, upfront, helpful advice. Separation isn't the end of the line, and with the finest legal representatives on your side, the future can be bright for you and your children.
At Taylor & Scott, We Care For You.