Children have a right to know both parents and be cared for by them, whether the parents are married, separated or in a de facto relationship. Doubts arise regarding care arrangements, as around 10% of people are uncertain of their parental status, making paternity testing a pathway worth following.
When is someone legally a father?
In NSW law, there are 'presumptions of parentage' that are taken into consideration. Law reform is ongoing in all Australian states as family dynamics evolve, with Taylor & Scott Family Law professionals always up to date with the changes. In many cases, family life can't function normally without first ascertaining paternal status and establishing genuine relationships. The Family Law Courts may make a declaration that recognises parentage.
The court declaration is just one consideration for presumption of parentage. Other factors that determine a man to be a father include:
He is married to a woman who has given birth to a child
He has lived with the mother for a certain period of time
His name is on the birth certificate
He has made a formal paternity acknowledgement
He participated in the mother's in vitro fertilisation procedure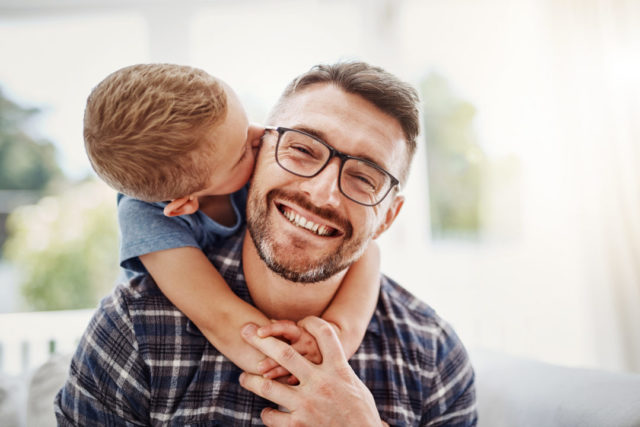 How do you get a paternity test?
The Family Law Act governs DNA paternity testing in Australia. The regulations for testing are very strict, and the testing laboratory must be accredited. Participants in paternity testing must give their consent and DNA samples are collected by a medical professional in a controlled environment.
Where a possible father does not consent to submitting to a DNA test, and certain criteria is satisfied such as the parties were married at the time, then the Family Law Courts have the ability to draw an inference that the man is actually the father.
A secure chain of custody is maintained, after which the test results are returned to the medical professional and then passed on to the testing applicant. There are private companies that also perform paternity testing outside the jurisdiction of Family Law, and if you need to know the best way forward in your particular case, contact Taylor & Scott Lawyers for straight-forward guidance and a helping hand.
Who is a liable parent for child support purposes?
Paternity matters are important for everyone concerned, with paternity rights the major issue in dispute. The majority of situations involve one of two scenarios, the first being an unmarried woman who wishes to seek child support from the child's biological father. The opposite situation can also hold true, with the man wanting rights over the child, believing it is his.
Under Family Law, parental responsibility includes child support payments that assist with health, education and general living expenses, with both parents affected by child support arrangements. For example, each parent's income is considered when making a child support assessment, as is the percentage of care given to the child by each parent. If you are uncertain about the direction you want to take or believe your child support concerns aren't being fairly considered, contact Taylor & Scott Family Law experts for an assessment of your situation. We can provide formidable backing that commands legal respect and gets results.
When is child support payable?
Child support payments are a binding obligation, but they are not meant to be a punishment. There are several payment pathways offered within Family Law, allowing a degree of flexibility and the opportunity to coordinate income and expenses without undue financial disruption. Child support payment schedules can be weekly, fortnightly, monthly or periodic lump-sums, depending if an agreement is reached. Methods include:
Private Collect: Useful for parents who already agree on a plan and wish to make payments directly between each other.
Child Support Collect: The Department of Human Services collect payments from one parent and transfer it to the other parent.
Self-Management: Payments are made between parents without utilising the abovementioned department's assistance.
In addition, the Family Law Courts can make orders for maintenance payments to be made for children not covered by the present legislation. There are a lot of factors related to child support worth serious consideration, and the situation can become complex and confusing. If you are being left out of negotiations, or simply want to know which steps to take, call Taylor & Scott Lawyers for the best advice moving forward.
At Taylor & Scott, 'We Care For You'.