When married and de facto relationships end, the present and future care of any children of the relationship should be the primary focus. Moving on from a relationship that involves children can take a heavy emotional toll, and it's not uncommon to encounter aggression, volatility and resistance to compromise in dealings with a former spouse or partner.
Parties involved in Family law parenting matters should consider their children's best interests as the paramount consideration. In assisting you in negotiation a parenting arrangement post-separation that works best for you and your children, your Taylor & Scott family lawyer will advise you as to how the Family Court approaches the question of the best interests of the children.
How are parenting matters usually solved?
There are a lot of options available for people trying to navigate uncertain times during the breakdown of a relationship. Experienced and accredited family law professionals at Taylor & Scott Lawyers are experts in mediation and will confidently and forcefully press for an outcome which you consider represents the children's best interests, while aiming to limit any negative impacts separation can have on children. Here are a few pathways available:
1: If you and your partner or spouse are in reasonable agreement regarding care arrangements for your child/children, your Taylor & Scott Family Lawyer will advise you as to the option of establishing a Parenting Plan that clearly expresses the terms of your agreement. Because Parenting Plans are unenforceable, they are often useful in cases where the parties remain amicable and wish to implement a flexible parenting arrangement going forward. Also, in the event that either party fails to comply with a Parenting Plan, it can be considered by the Family Court in later proceedings when determining what Parenting Orders to make.
2: If you require greater certainty regarding parenting matters, your post-separation parenting arrangement can be formalised as a binding, enforceable court order. Your Taylor & Scott family lawyer can advise you with respect to the prospect of applying to the Court, with the consent of your former-spouse or partner, to formalise the terms of your parenting arrangement.
3: If you are experiencing resistance from your partner or spouse and are unable to come to an agreement on children's care arrangements going forward, you may have little option but to consider Court proceedings. In most cases, attendance at, or inviting your former-spouse or partner to attend at mediation is a requirement prior to being able to commence proceedings.
In particular cases, which usually involve an element or urgency, parties can obtain exemptions to the usual requirement. In any event, commencing proceedings is not a decision which should be taken lightly. If you find yourself in the position of considering proceedings, it is crucial to obtain legal advice from your Taylor & Scott family lawyer who will provide you with enough information to enable you to make a fully informed decision as to how to proceed.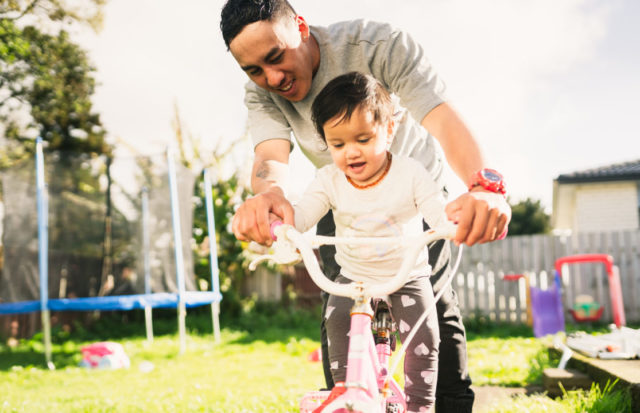 Can parenting matters be solved without going to court?
Parenting matters are best solved without going to court. The aim is to establish clear guidelines for ongoing relationships with parents and children that minimise negative effects. Your Taylor & Scott representative will work through all issues relevant to your unique Family Law parenting matter. There is a lot to consider when establishing a workable parenting plan, including:
The regular time a child spends with each parent;
The time a child spends with each parent during school holidays and special occasions such as birthdays and Christmas;
Assisting children with homework, hobbies, sports and other activities;
Decisions for major long-term issues such as schooling, healthcare and religion;
Arrangements made for interstate or overseas travel;
Day-to-day expenses and long-term financial arrangements.
How can you find solutions to parenting matters quickly?
The majority of people undergoing a divorce or separation that involves children are in uncharted territory and unsure of their rights and obligations. Fortunately, Taylor & Scott Lawyers have been in the business of achieving fair and equitable outcomes for clients since the firm was established in 1905, with a reputation built on client satisfaction.
Our highly regarded and fully accredited family law professionals are among the best in the business, being fully versed in extensive family law regulations and procedures. In other words, with Taylor & Scott you are in safe hands and have greater potential for achieving real solutions and optimum outcomes in a timely manner.
What happens if parenting disputes cannot be resolved by all parties?
If reasonable solutions are falling on deaf ears and your former-spouse or partner won't budge on demands, your Taylor & Scott Lawyer can represent you in Court, using the full weight of legal industry expertise and negotiating power to achieve an outcome which you consider reflects the best interests of the children.
When the going gets tough, it's no time to accept an unfair arrangement you may regret for the rest of your life. If your future and the future of your child/children is at stake, the best solutions are found with experienced lawyers, and the leading legal firm, located in the heart of Sydney's legal and financial district, is Taylor & Scott Lawyers.
At Taylor & Scott, We Care For You.