Australian household dynamics change with each new generation, and Australian Family Law also evolves to ensure no one is disadvantaged. Marriage remains the most common form of cohabitation, with approximately 50% of all Australians over 15 living with their spouse, although de facto relationships are on the rise, bringing paternity matters into the spotlight when people separate, for establishing parentage and prioritising the care and wellbeing of children.
How is paternity determined in de facto relationships?
In the majority of cases, presumptions can be used to assist the Court in determining parentage of a child. For example, the legislation provides that:
The parents registered on the child's birth certificate are presumed to be the parents of that child;
If a child is born to a woman while she is married, the child is presumed to be a child of the woman and her husband;
If a child is born to a woman within a particular timeframe after separation from her spouse, the child is presumed to be a child of the woman and her husband;
If the Court has previously made an Order which expressly or impliedly provides that a person is a Father of a child, the child is presumed to be the child of that person;
If a man has executed particular documents acknowledging that he is the father of a child, the man is presumed to be the Father of the child.
The presumptions may be rebutted by evidence. In cases where parentage is disputed, the Family Court may make orders for the parties involved (including the child) to undergo parentage testing (DNA testing).
Can a de facto relationship exist if one person is married?
A person may be both legally married an in a de facto relationship with another person. Transition between relationships isn't always smooth sailing, so it's expected there will sometimes be crossover between married and de facto relationships while awaiting divorce or untangling complex relationship issues. One can be in concurrent relationships (a married and de facto relationship) even if they are not yet separated from their married spouse.
For Family Law purposes, de facto relationships are usually acknowledged after partners have lived together for two years without separation – but there is no hard and fast rule. Each case is determined on its facts – the question being whether the parties lived together on a "genuine domestic basis". Funnily enough, this does not mean that the parties had to "cohabitate" on a fulltime basis. Numerous factors are considered by the Court when determining the question, including but not limited to whether the parties made joint contributions toward the purchase of property and whether there is a child of the relationship. Note that the definition of "de facto couple" may be different for the purposes of Centrelink or other circumstances.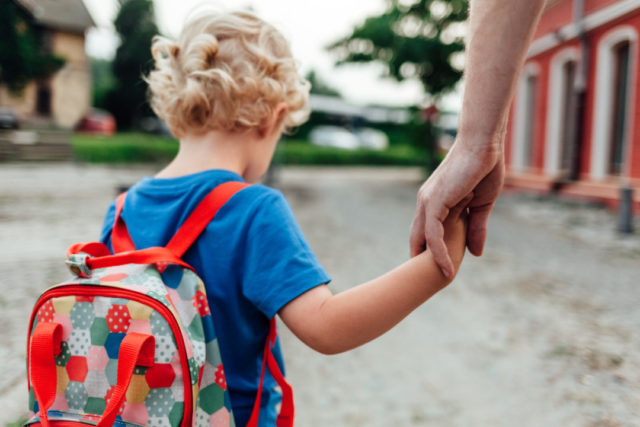 Do de facto partners have the same rights as married couples?
If you are living in a de facto relationship or considering ending the relationship, you have the same rights as married couples covered by the Family Law Act. This includes your rights and responsibilities related to property settlements, spouse maintenance issues and children's issues. You can save money, time and heartache by entering into Consent Orders or a de facto separation agreement (Binding Financial Agreement) with the assistance of an experienced Taylor & Scott Family Lawyer. A de facto binding financial agreement can be made at any time during the relationship, or after the relationship ends, and may deal with how the parties' joint and respective property is to be dealt with upon separation.
Parenting matters are important when de facto relationships end, with children's best interests taking priority, including:
Ongoing, meaningful and caring relationships with both parents.
Protection from any abuse, neglect or family violence.
Parenting arrangements that help children reach their full potential.
Spending time with grandparents and other relatives.
Receiving encouragement and support related to cultural issues.
It's worth noting that the Family Court may make their own determination as to what is in your child's best interests in the event that you and your spouse are unable to reach agreement. Therefore, a negotiated outcome, which is documented by way of Consent Orders (which are legally binding) or a Parenting Plan (a non-binding, flexible written agreement) overseen by Taylor & Scott Lawyers, is always the best option in finalising a dispute.
Does de facto paternity need to be legally documented?
If there is no dispute with respect to paternity, then there is no need to seek a declaration from the Court as to paternity. If there are paternity issues in a matter before the Family Court, either parent may request a declaration of paternity and, if necessary, a parentage test order. Whether or not such an order will be made will depend on the evidence before the Court, including considerations as to the presumptions, and either party's attempt to rebut the presumptions, as listed above.
Caring for the health, wellbeing and education of children during unsettling times is difficult, making the guidance and assistance of an experienced and accredited family lawyer highly advisable. If you are uncertain regarding the next steps you should take, or have reached a deadlock in private negotiations, contact Taylor & Scott Lawyers today for achieving the outcomes you and your children deserve.
At Taylor & Scott, We Care For You.