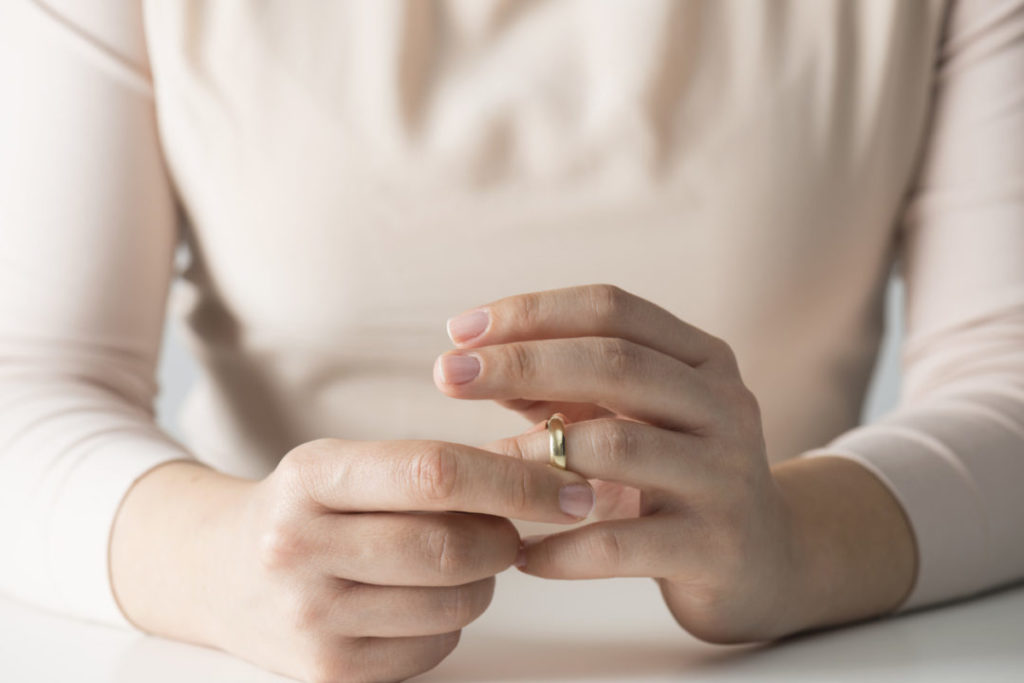 Separation and divorce are more often than not very troubling and stressful times in a person's life. To cut through the chaos, here is an approximate timeline to help guide you through separation to divorce.
The divorce timeline can look like this:
1. Separation period: this period must last a minimum of a year from the date one or both parties ended the relationship
2. Divorce application: after one year of separation, either party is eligible to file for divorce
3. Divorce hearing: approximately 4-8 weeks after the divorce application is filed (depending on the court's schedule)
4. Finalised divorce: one month and one day after a divorce is granted at the hearing
The Separation Period
Date: Commences from the date one or both parties end the relationship.
The separation period must last a minimum of one year after the relationship ended, however, separations can continue for many years – there is no deadline. There is also no obligation to be living separately, as long as it can be proven that the relationship has ended. A twelve-month separation proves to the court your marriage has irretrievably broken down and there is no chance you will get back together.
It is often advised to finalise property settlement before filing for divorce. This is largely because property settlement can be a lengthy process and an application for property settlement must be made to the Court within 12 months of divorce being granted. By starting the property settlement process early, you can limit the amount of time pressure put on you once your divorce is in progress.
Property settlement includes determining who is keeping the house, whether it is to be sold and how the net sale proceeds are to be split, as well as the split of all assets like vehicles and funds in bank accounts. Negotiations are down to the cooperation of each party, and therefore can be dealt with in a matter of months or take many years to reach an agreement.
The settlement period is often turbulent time, and in cases involving children, their wellbeing is top priority. While there is no official time limit to arrange parenting matters, to provide stability for children, any parenting arrangements, however temporary, should be put in place as soon as possible. Family Lawyers can be introduced to help establish parenting arrangements.
The Divorce Application
Date: Can be applied for at least one year after the date of separation.
Applications for divorce are made to the Federal Circuit Court of Australia and are a relatively straight-forward process. Either party is able to apply for divorce after one year of separation and applications can be filed jointly or solely.
A divorce can still go ahead without mutual agreement as long as you have been separated for at least 12 months. If you file a sole application for divorce, you will need to serve a copy of your court documents on your former spouse. Although you cannot personally serve your ex-spouse, a process server can do this for you. This is to ensure your spouse is aware of your application.
Australia has in place a 'no-fault' system, meaning the only thing you need to prove is your irretrievable breakdown of the marriage and that you have been living separate lives. The cost to file a divorce application is $900 as of May 2019.
As well as identification documents, marriage certificates and other information as requested, the court will need to be satisfied with various things such as:
Whether you have been separated from your spouse for at least a year
That you have tried counselling if you have been married for less than two years
Proper (although not necessarily final) arrangements have been made for children under 18
There are various time limits when it comes to divorce applications and proceedings. These include:
You must serve your divorce court documents on your spouse not less than 28 days before your divorce hearing; 42 days if your spouse is overseas.
You must serve your court documents for parenting and/or property proceedings as soon as practicable after filing.
The Divorce Hearing
Date: Scheduled by the Courts at least 4-8 weeks after the divorce application is submitted.
In sole applications involving children under 18 years of age, Court must be attended by both parties to inform the court of the current parenting arrangements. Otherwise, you are not required by law to attend.
During the divorce hearing, a registrar will confirm the information provided in your application. They may ask about arrangements made for your children, though you do not need to have a final agreement or orders in place and a registrar will not make any orders about parenting on this day. They may also ask about your property settlement, though again it is not required to have finalised your property settlement before the divorce.
The Legal Divorce
Date: one month and one day after a successful divorce hearing.
If the court finds that you have met the requirements to obtain a divorce, the divorce will be granted. Your divorce is only finalised and will take effect one month and one day after the hearing. You will be notified of this via the Commonwealth Courts portal.
Do you require help?
Taylor & Scott Lawyers have a reputation for providing strategic legal advice and services in all matters of Family Law along with understanding and transparency.
We work as a team and appreciate the stresses the breakdown of a marriage or de facto relationship often entails, whether financially or emotionally. We treat our clients with sensitivity whilst also providing them robust advice telling them what they need to hear, rather than what they want to hear.
Arrange an appointment using our online contact form or call 1800 600 664.
At Taylor and Scott, We Care For You.