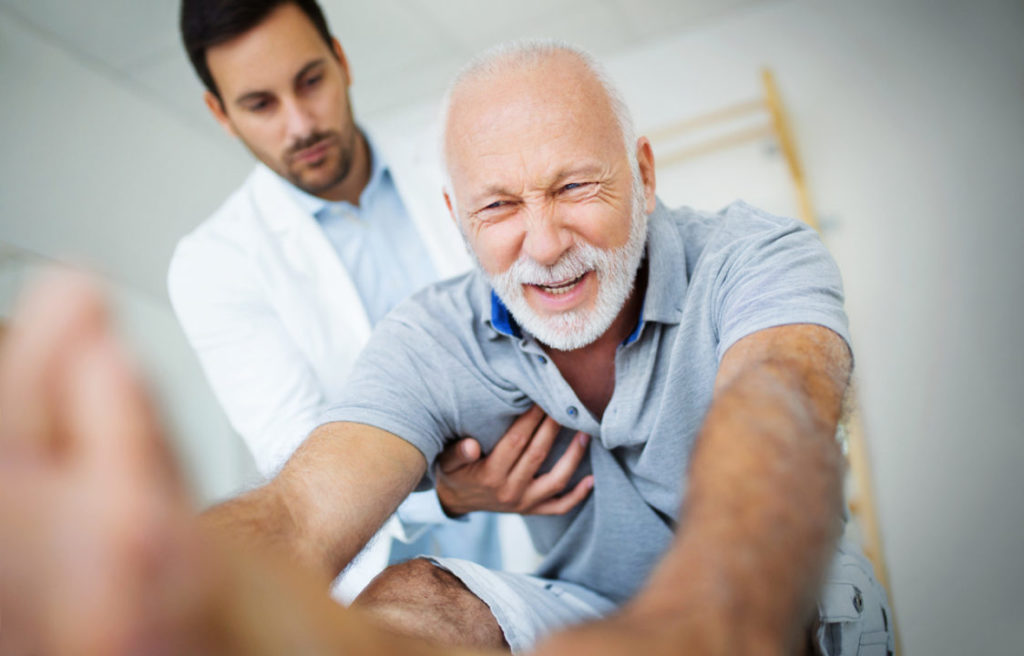 FACTS
Our client worked as a picker/packer for a large supermarket chain. His job involved him constantly bending and lifting boxes weighing from 10-20 kgs. His wife and four children are all dependent on him. During the course of his work, he has suffered a number of lifting injuries which have resulted in permanent injuries to his back.
In the warehouse where he works, he was picking and packing orders in the liquor section.  On one day, he was lifting boxes of alcohol and placing them on a pallet. Having performed this task for several hours, he experienced pain in his back. He reported the accident and sought treatment from his local GP. He rested for a few weeks and got back to work.
Sometime later, he was again picking and packing. On this particular occasion again lifting heavy boxes of alcohol, he again experienced sharp pains in his back. This time the pain was different. It wasn't confined to his back but was, in fact, travelling down his leg to his foot.  Again he reported the injury, sought medical treatment and rested at home. Eventually, the pain settled down and he was able to get back to his job. Having returned to work, he was given the same lifting and carrying jobs as before. Unfortunately the third time he experienced severe pain in his back, he wasn't quite so lucky. Again having been directed to pick and pack to fill orders, he bent down and lifted a box. On this occasion, he experienced a very sharp pain in his back and again experienced shooting pains down into his leg. He reported the accident and again sought medical help.
Up to this time, the doctors had adopted a cautious approach. He was advised to have physiotherapy and to rest, but this time his GP was very concerned and sent him off to consult with a specialist neurosurgeon. Having undergone CT scans and MRI scans, the neurosurgeon explained to him that he would have to go under the knife to try and relieve the pain. He was admitted to hospital and underwent spinal surgery. Then followed a long period of rest and rehabilitation. Eventually, he has got himself back to work but is now confined to light duties with no heavy lifting or carrying.
HOW TAYLOR & SCOTT COMPENSATION LAWYERS HELPED
Being concerned about his rate of pay whilst on light duties and wanting to know his compensation rights, he turned to the experts here at Taylor & Scott Compensation Lawyers for advice and assistance. Ray McClenahan, Managing Partner and expert in compensation law, met with his client on a number of occasions. He carefully explained to his client his rights to receive weekly compensation, medical expenses for all of his treatment and the possibility of receiving a lump sum payment as Ray believed he had a permanent whole person impairment, particularly having had back surgery. Ray and his workers compensation team ensured that he was being paid at the correct rate and further ensured that all medical treatment was being covered by the workers compensation insurer. He then obtained all of his client's medical records and made arrangements to have his client examined by an independent medical expert to assess his whole person impairment.
OUTCOME OF WORKERS COMPENSATION CLAIM
Ray was able to secure a lump sum payment under section 66 of the Workers Compensation Act for his client's whole person impairment. All of Ray's client's legal costs were covered by a grant of legal assistance from WIRO meaning that Ray's client did not have to pay any legal costs at all. Following on from this, Ray has referred the file to his partner, Simon Meigan, to determine if a work injury damages claim can be brought. Once Simon and his work injury damages team have completed their investigation, a decision will be made on the work injury damages claim. Again, if a work injury damages claim can be brought, all costs will be covered by Taylor & Scott's no-win/no-pay policy, meaning our client will not have to pay any costs at all unless and until he wins his case.
TAYLOR & SCOTT'S OFFER TO YOU IN COMPENSATION CLAIMS
If you are injured at work and this results in a permanent injury, it is important that you understand your workers compensation rights. Here at Taylor & Scott our compensation lawyers are experts, many being Accredited Specialists in Personal Injury. You are welcome to contact our compensation lawyers by phoning 1800 600 664 or email us at info@tayscott.com.au. All workers compensation claims are conducted with a grant of legal aid from WIRO meaning you do not pay any legal costs in respect to your workers compensation claim. You can trust the compensation lawyers here at Taylor & Scott to ensure that you receive maximum compensation.
At Taylor & Scott, We Care For You.