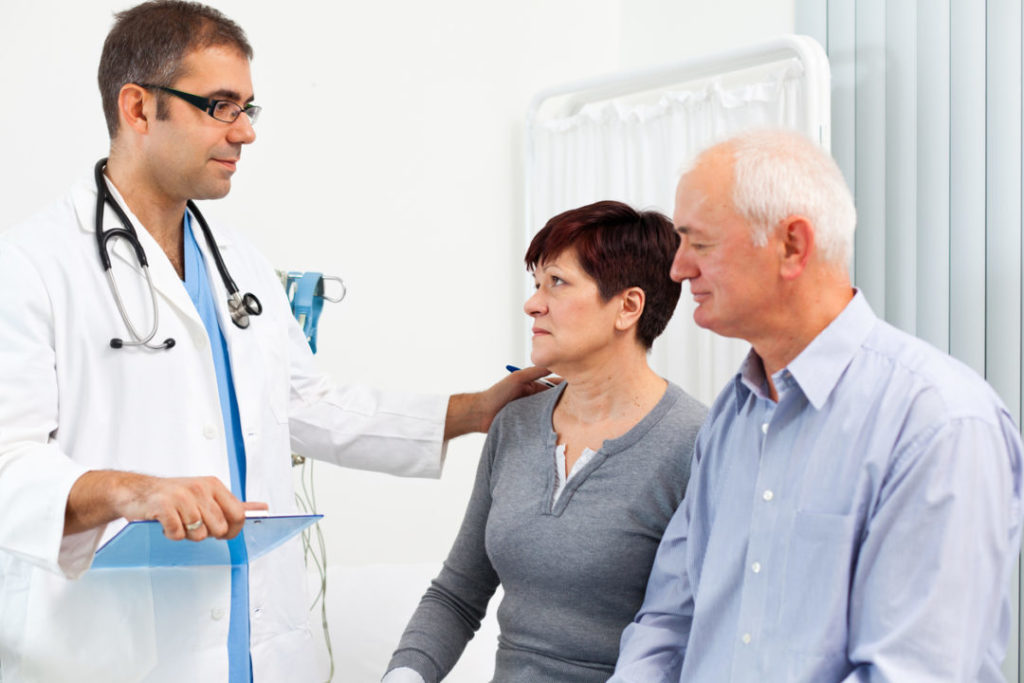 When you go to a professional for advice, that's exactly what you expect.
Professionals working in skilled and specialised professions, from accountants and engineers to doctors, owe their clients a duty to act with reasonable care and skill. When a professional fails in this duty it is referred to as professional negligence and a client has the right to claim compensation for any loss they have suffered as a result.
What's medical malpractice and can I be compensated?
When you go to see a health-care professional be it for a cosmetic procedure or surgery in a reputed hospital, you put your health and wellbeing into their hands, entirely trusting their skills and expertise.
But things don't always go to plan. Medical malpractice can range from errors in diagnosis, treatment, aftercare or health management resulting from negligence or omission on the part of health care professionals.  
Read couple of our recent medical negligence cases below:
The radiologist failed to detect a brain tumour on our client's brain CT scan and reported that the scan was normal.
Doctor failed to diagnose a severe kidney condition and exposes our young client to a near death experience.
Medical negligence scenarios include:
Failure to recommend antenatal testing

Failure or delay in diagnosis

Failure to monitor a condition

Failure or delay in providing appropriate treatment

Failure to perform surgery with reasonable care and skill
Other situations where a valid medical negligence claim can be pursued include discharging a patient too soon, or discharging a patient who presents a danger to themselves and others. Negligence law and medical negligence is a complex compensation field requiring the investigative abilities of industry experts – that's where Taylor & Scott's medical negligence legal team can assist.
What is the first step taken in assessing a medical negligence claim?
To help with claim investigations there are basic steps that apply in most cases.
Make a note of all the information, every little detail, however trivial or embarrassing, can help to provide a complete picture and support your case. Ideally, this statement should be completed once you realise medical outcomes have not met expectations or standards.
What medical malpractice information can help a claim?
A comprehensive negligence claim statement contains extensive details. Some questions you would be asked, include:
When did you first realise your medical condition or operative results were flawed?

Did you discuss concerns with the person performing the procedure?

Did you complain when you realised things weren't as they should be?

What did the treater say in response to your concerns/comments?

Did you get another medical opinion? What did they say?

What was your life like before the medical intervention?

Were you warned of risks before the procedure?
Are there time limits for lodging a medical negligence claim?
Generally, claims for medical negligence need to be brought within 3 years of the date of injury. Even if you are "out of time" please discuss your claim with our team.
Each state and territory in Australia has its own negligence law governing the right of an injured party to make a claim for medical negligence. If you think that you or someone you care about has suffered medical negligence in NSW, call one of our expert lawyers to discuss your situation and legal options.
Do you need any help with your claim?
Compensation claims may include past and future financial loss as a result of the professional negligence, cost of ongoing care, expenses to fix any problems associated with the negligent act or omission, legal costs, medical costs, and fees paid to the professional.
Taylor & Scott's team of medical negligence lawyers is headed by Simon Meigan and David Hartstein, who are recognised by the Law Society of NSW as experts in personal injury litigation. Simon, David and their team have extensive experience in this complex area of law and are mindful of the legal difficulties arising from pursuing negligence claims against medical practitioners and allied health care providers.
If you trusted a professional and their services or advice caused you loss or damage, contact us today.
Arrange an appointment using our online contact form or call 1800 600 664. In many compensation cases we'll act for you on a no win/no fee basis.
At Taylor and Scott "We Care For You".