Most Australian's unable to work due to a medical condition can be covered by income protection insurance. The financial safety net allows life to go on while recuperating from an injury or illness. Income protection insurance, is part of superannuation, making compensation payouts easier for many people, at least most of the time.
Workers Compensation provides significant payment support during recovery from a workplace related injury, with the majority of earnings covered while you are incapacitated and unable to re-commence regular duties. Work injury lump-sum payouts are also possible for people suffering physical or psychological injuries that meet disability thresholds. Payment support can be used to cover most expenses and provide acceptable lifestyle alterations without breaking the bank. Insurers and other organisations provide additional support, including lump-sum compensation payments in many cases.
How are WorkCover weekly payments calculated?
WorkCover NSW oversees workplace safety and injury management along with workers compensation programs. Claims can be lodged by NSW workers who have sustained a workplace injury, regardless of who was at fault. The claim process can be commenced up to 3 years after the date of injury. Workers compensation payments are usually a little less than normal weekly earnings, but enough to keep financially afloat during recovery.
There are situations where your claim can be rejected, and understanding your rights is important. When the claim process stagnates or meets obstacles, Taylor & Scott Workers Compensation Lawyers can assist. WorkCover should meet the expectations of you and your family in many ways, with a lot to consider for calculating payments. Payment support should include the following:
Wages while not working
Medical treatment
Rehabilitation costs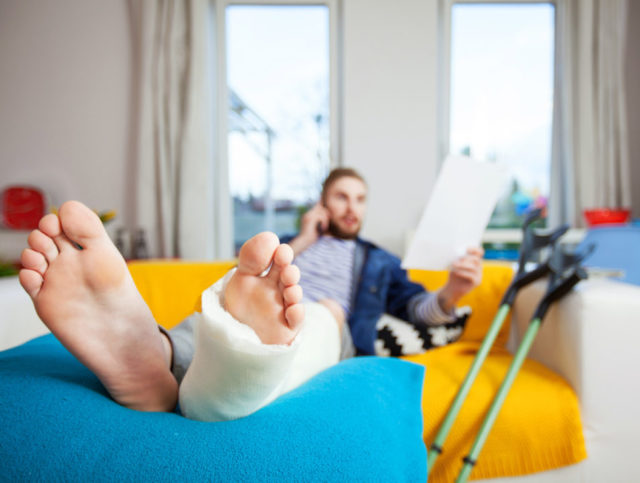 How can you seek help when making a claim?
As a government body overseen by other departments, WorkCover is obliged to act within strict guidelines. The accident claim may involve compliance and enforcement investigations by the NSW government, with cases of fraud, for example, being taken very seriously. Naturally, not all employers accept liability, and there are situations where the victims injuries and incapacity are disputed. Claims can be rejected, making Taylor & Scott guidance the best possible move.
What percentage of your wage will you receive?
WorkCover payments depend on individual circumstances, and a number of factors are considered in determining the weekly payment you will receive. Insurance payments are evidence-based, so it's worth retaining all documents and information related to your claim. Workers compensation is serious and big business, with accidents and incidents regularly occurring that require the intervention of legal counsel to sort out. Taylor & Scott Lawyers are specialists in their respective fields, and our Workers Compensation Lawyers are in demand.
There are several legal channels available for righting workers compensation errors, but the best means of getting satisfying outcomes is by presenting evidence that establishes your claim's credentials. It can be difficult to source all required reports, documents, evidence and more while recovering from an accident or injury, so Taylor & Scott will take on the task on your behalf and get your claim moving.
Who can advise you on the payments which should be made?
Anyone who is on your side should be able to save you money while also maximising your claim's potential. Taylor & Scott Lawyers will first examine your claim and establish if you have a winnable case. If you choose us, we will get your claim started immediately, and represent you in ways that include:
Apply to WIRO for a grant of legal assistance
Undertake medical, police and other searches on your behalf
Format all documents into a case-winning portfolio
Collect witness statements, employer statements and other evidence
Negotiate on your behalf with insurers and superannuation representatives
Representation in court if requested
Taylor & Scott's reputation as a premier legal team is well known in Sydney and NSW. We have been winning cases for clients since the company was established in 1905, and all our lawyers have developed the same desire and expertise to succeed on your behalf.
At Taylor & Scott, 'We Care For You'.