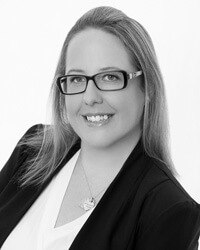 Senior Associate

Email: info@tayscott.com.au
Phone: (02) 8737 4500
Fax: (02) 8737 4555

Firm service areas: Compensation, Industrial Deafness Claims, Litigation, Wills and Estates

Offices: Parramatta, Campbelltown and Wollongong

Kimberley was admitted to the Supreme Court of NSW in 2006 and spent a year working with an insurance company before joining Taylor & Scott in 2007. Kimberley was made an associate of Taylor & Scott in 2010.
Kimberley is a member of Taylor and Scott's personal injury team with a focus on workers compensation and industrial deafness claims. Since joining Taylor & Scott, Kimberley's areas of practice have expanded to include security of payments, wills and estates.
Qualifications:
Bachelor of Laws
Bachelor of Business
Solicitor of the Supreme Court of New South Wales
At Taylor & Scott " We Care For You."