It's possible for anyone to have a will stored in safekeeping. Accumulated wealth that has taken years to amass can then be distributed as you like, making sure assets or savings go to people you care for. No one lives forever, and it's good to relieve the strain and burden on loved ones left behind when you are no longer around. Writing a will is relatively easy, and once it is done you can continue to enjoy life your way.
Why is it important to have a Will?
A will ensures assets are distributed according to your express wishes. When a will is properly worded, disputes are less likely, and wealth can be distributed fairly. The will should be a definitive statement of intent, as there is no recourse for any clarification once you pass away. Your statement of intent can cover a lot of details, including your desired funeral service, burial or cremation and other functions.
If you don't have a will when you die, the court can apply legal formulas to determine your asset distribution. In such cases, the Supreme Court appointed trustee executor may not divide your assets as you would have wished, and additional fees may be billed to your family. This situation is avoided when you have a will in place and the executor of your choice is ready to distribute assets according to your instructions.
When should I consider writing a Will?
It's impossible to tell what the future holds, so it's never too soon to have a will in place. A will can be written any time after the age of 18. It's easy to amend the will later when relationships evolve or finances improve, and there are some situations that bring financial and will considerations to the forefront along the way, including:
Getting married or re-married
Considering a de facto, long-term relationship
Separating or getting divorced
Purchasing a house, investment or any other significant asset
Commencing a new business enterprise
Your will shouldn't be overlooked and is an important component of financial planning. Estimating the end of one's life is often guesswork, and it's not worth taking a chance on decisions that can negatively impact the lives of loved ones. It's also worth understanding the difference between your will and superannuation or life insurance policies that already include nominated beneficiaries.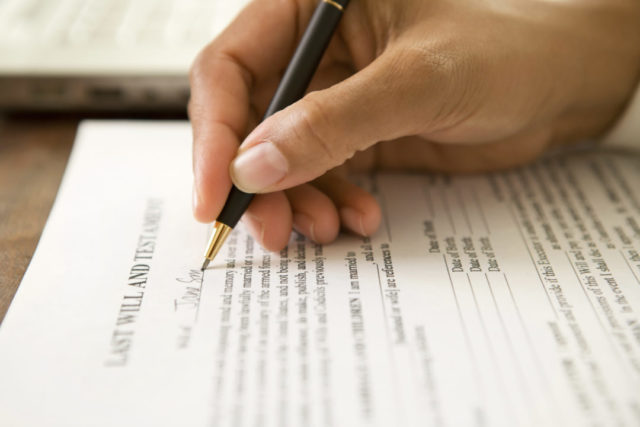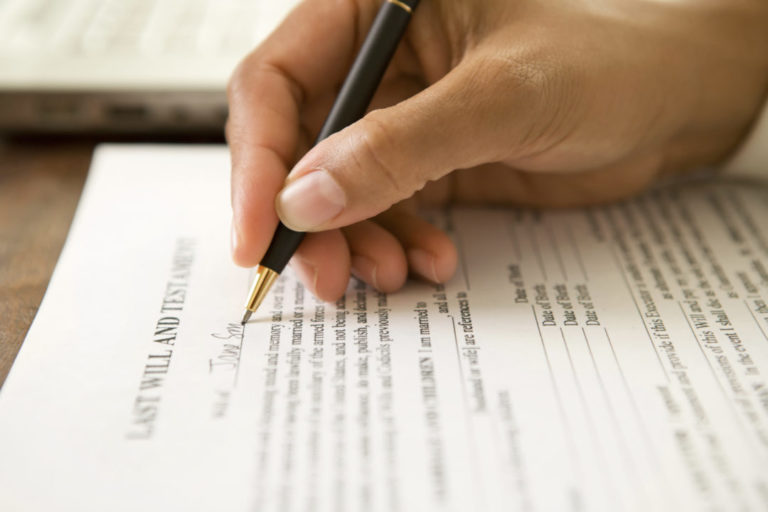 How do I write a Will?
You can write a will independently or use the guidance of a legal experts. There is a lot to consider, so take time to consider options while writing the will.  You should factor in assets, savings, investments, debts and expenses to ensure your finances can deliver on promises. By taking time to write your will, you can amend it over time or add somebody to the list. You can commence writing your will by making a few lists, such as:
How to distribute your assets and possessions
Gifts for specific people
Family, friends and supporters you want included in your will
Your chosen executor for distribution of your estate
You should also consider the opinions of those you trust. If you have a gift earmarked for someone else, let your spouse or partner know so they don't give it away or misplace it. By being honest and forthright in your decisions, there is less chance of a dispute arising from disgruntled beneficiaries.
Once the will document is compiled to your satisfaction, your signature needs to be witnessed by two adults. They will also sign the document to declare witnessing your signing, and it's advisable to use the same pen for all three signatures. With the will established and in safe keeping, you may also wish to nominate an Enduring Power of Attorney who can assist you during older age. This person should be someone you trust implicitly, particularly if you ask them to oversee financial decisions on your behalf.
What does my will executor do?
The executor oversees distribution of your assets. They need to be 18 or older and someone you trust to make sound and sensible decisions on your behalf. The executor oversees the distribution of your estate and holdings and can also be involved with organisation of burial or cremation. Duties of an executor include:
Safekeeping of the will
Organising funeral services
Applying for authority (Probate) to execute the will
Identifying property and assets for distribution
Collecting and paying debts in your name
Organising taxes and tax returns
Obtaining valuations for property, effects and business interests
Notifying all beneficiaries named in the will
Distributing assets according to the wishes outlined in your will
Close to 40% of all Australians die without a will. Caring for family and friends can include times when you are not personally on hand to look after things, and by having an established will in place, the future of your loved ones looks bright.
Can I write a will myself?
It is relatively easy to write a binding will yourself. In fact, will dispute cases have been won based on minimal information. However, there are formalities that must be followed for your will to become a comprehensive and legal document, such as:
Writing the introduction, including labelling the document 'Last Will and Testament.'
Selecting an executor for the will to distribute your assets;
Identifying all heirs to the will;
Assessing the division of property;
Ensuring you have signed the document, including 2 witness signatures.
In addition to the above, the disbursements from a will have far reaching impacts, and it's no surprise that will disputes often arise. Although you can write a will yourself, professional legal assistance is often the best way forward to ensure you enjoy the rest of your life, and your family members and loved ones are cared for.
Do you need a solicitor to write a will?
All sorts of people benefit from solicitor assistance when writing a will. Wealth accumulated through real estate, business, investments or other enterprises requires protection while a person is alive and after they pass away. Although a basic will is easy to write, there is much to consider regarding specifics, such as who to give a special gift to, or de facto obligations, making Taylor & Scott solicitors the best way to ensure you achieve your objectives.
If you are uncertain about your will, need to alter your will, change beneficiaries, require an executor, or want to write an entirely new will including a list of all your assets, Taylor & Scott solicitors are your go-to team whenever you need them. In addition, will disputes regarding a person's testamentary capacity, life insurance and other issues are all-too-common, and are best won with the strong support of Taylor & Scott.
How much does it cost to write a will?
Writing a will can cost as little as $150, although the cost can rise to $1000 or more if complex estate planning is involved. There is a lot to consider when distributing accumulated bank account savings, investments and possessions, and you don't get a chance to re-write your will when you are gone. The best legal team can act as your power of attorney in all legal advice and financial matters, including wills, and the cost-effective way to write a will is with the assistance of qualified lawyers and solicitors at Taylor & Scott Lawyers, located in the heart of Sydney, with reach all around NSW.
At Taylor & Scott, We Care For You.