Personal Injury Law in Australia is broadly covered in the Civil Liability Act 2002, and there are numerous areas for accredited specialists to work in Personal Injury Law. Personal injuries can occur anytime and anywhere, although accidents requiring personal injury insurance payouts are most commonly associated with workplaces and motor vehicles. The 'no-win no-fee' guarantee provides genuine support when backed up by a team of specialist lawyers such as those at Taylor & Scott.
What does the 'no-win no-fee' policy mean?
The 'no-win no-fee' policy is extremely useful. For starters, we offer the no-win no-fee policy because we believe you have a good case-winning chance. There are situations where a personal injury lawyer is the right person to investigate your case and negotiate with opposing parties. In cases of serious injury it's important to support your claim with medical and other records, and your Taylor & Scott representative will source them for you, and a whole lot more, as part of the 'no-win no-fee' policy.
Here are a few ways the no-win no-fee policy can save you money and allow you to focus on recovery after a serious accident or incident.
A complementary, no-obligation case assessment;
Ongoing guidance related to the personal injury claim process;
Obtaining statements and evidence to strengthen your case;
Police and medical searches performed on your behalf;
Correspondence with experts for a case winning edge;
Reaching agreements with insurers and opposing lawyers;
Submitting all evidence and documentation in a timely manner;
Preparing for mediation and settlement;
Finalising settlement of your personal injury claim.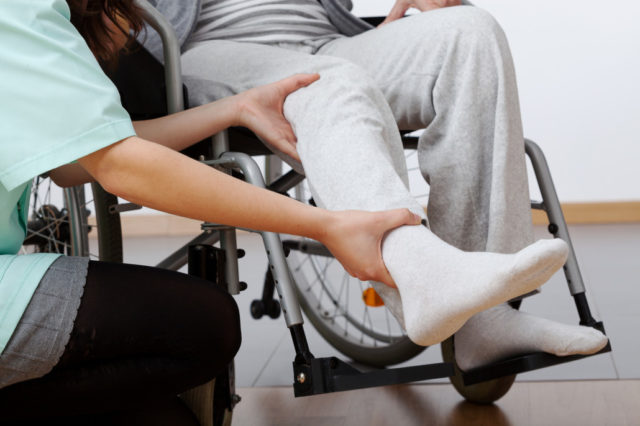 What cases are covered by the 'no win/no fee' policy?
There are extensive laws in NSW to cover people involved in accidents and incidents that result in serious injury. If you or someone you care for has had a personal injury where physical or psychological damage has occurred, a claim for personal injury compensation is the next logical step.
Your claim should be strongly supported, and if you believe you have a valid personal injury claim, speak to a Taylor & Scott Lawyer as soon as possible. We have the experience and  knowledge to pursue your case. If your claim is complex, or opposing insurers and legal representatives are causing delays, it's worth finding out if you are eligible for the Taylor & Scott Lawyers 'no-win no-fee' guarantee. Remember, personal injuries can happen anywhere, with examples including:
Slipping, tripping or falling down in places such as public parks and footpaths;
In a shopping centre, mall, or any other retail environment;
At a school, college, TAFE or university campus;
While travelling in a car, truck, bus or on a motorcycle;
At a business or company premises;
Injuries sustained due to a product malfunction;
At a hospital, medical clinic or surgical practice;
At a gym, sports club or other physical health centre;
At entertainment venues such as pubs, nightclubs and theatres;
On private property including housing estates, apartments and car parks.
Why do you have a 'no-win no-fee' policy?
The 'no-win no-fee' policy offered by Taylor & Scott Lawyers is just one way we repay your trust in us. We remain accessible and in touch at every stage of your claim's progress, and we keep the case moving to ensure timely outcomes. We offer the no-win no-fee policy in any case we believe has a good chance of success, while also investigating every means to save you money. We focus on delivering optimum outcomes.
At Taylor & Scott, we are working for you. We act and negotiate according to your instructions, while supporting your best interests with the support of legal evidence. While you focus on recovery from debilitating injuries, we represent you with highly-regarded Taylor & Scott experience.
How often does the 'no-win no-fee' policy become relevant?
The 'no-win no-fee' policy should be one of the first considerations in a personal injury claim. If you qualify, Taylor & Scott Lawyers will cover all expenses related to establishing your claim's case, and even submit all documentation on your behalf wherever required. If you are encountering difficulties in gathering evidence for your claim and require expert assistance, contact Taylor & Scott Lawyers.
We can help you make a timely personal injury compensation claim. We are also ready to negotiate on your behalf with opposing legal representatives. A 'no-win no-fee' personal injury claim overseen by Taylor & Scott Lawyers makes perfect sense.
At Taylor & Scott, We Care For You.