If you have suffered an injury or illness due to the actions of someone else, you may be eligible to receive compensation. Your personal injury claim can take action against a person, company or other agency responsible for your injury. A personal injury settlement provides financial compensation to cover lost income, medical expenses and other costs related to your recovery, care and establishment of a reasonable quality of life. In other words, compensation settlements should restore your financial position to what it was prior to the injury or illness, and Taylor & Scott Lawyers can assist you every step of the way.
What is the personal injury claim settlement process?
Personal injury claims in NSW are governed by the Civil Liability Act 2002, and there are various elements considered in assessing a claimant's potential for being awarded compensation. In the majority of cases, claim outcomes are reliant on proving that a party was negligent or at fault.
Statutes of limitations (time frames for commencing proceedings) need to be followed for a case to go ahead. The time frames vary according to the type of personal injury case you are pursuing. In most cases, action must commence within 3 years from the date of injury, although there are exceptions, so it is recommended to speak with a Taylor & Scott Personal Injury Lawyer as soon as possible after injury or when symptoms first manifest.
If you wish to make a personal injury claim in NSW, you need to prove that negligence or a breach of duty of care took place. A breach of duty of care occurs if there was:
A substantial or 'not insignificant' risk of harm; and
The negligent party knew or should have understood the potential for harm; and
A reasonable person would have taken necessary precautions against the risk.
The Civil Liability Act has broad reach covering accidents and illnesses caused in almost any setting including workplaces, roads, hospitals and public spaces. Duty of care applies across the board and includes medical negligence, product liability and professional negligence. Personal injuries deserving of compensation can occur on both public and private property.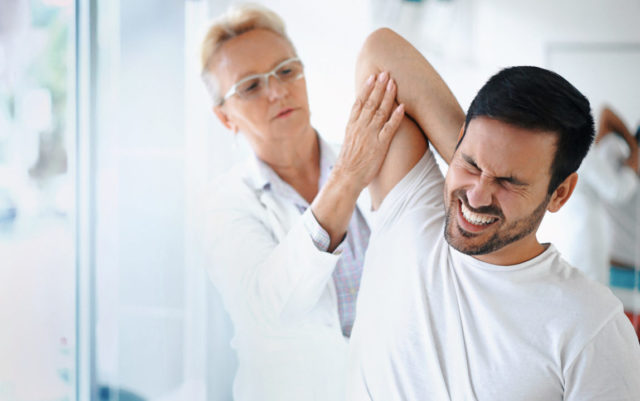 Is an out of court settlement for personal injury possible?
Taylor & Scott Personal Injury Lawyers can give you a case winning advantage in personal injury claims. We pursue out of court settlements on your behalf by negotiating with opposing lawyers, insurers and defendants. Your accredited and experienced Taylor & Scott Lawyer represents your best interests after taking all available evidence into consideration and making an 'Offer of Settlement' with the other party. We will assist you in ways that include:
A comprehensive case assessment and our famous 'no-win no-fee' guarantee;
Obtaining witness statements and other evidence;
Undertaking police and medical searches on your behalf;
Corresponding with experts for strengthening your case;
Negotiating with opposing lawyers, insurers and defendants;
Collating all evidence in a persuasive document;
Achieving best possible settlement outcomes.
How do personal injury settlements work?
An 'Offer of Settlement' is part of settlement negotiations where your Taylor & Scott Lawyer will attempt to reach a resolution between yourself and the other party without the need to go to court. Negotiations are undertaken by both parties' legal representatives under client's instructions, taking all available evidence into consideration. Settlement negotiations can result in satisfactory claim outcomes, avoidance of high legal costs, and reduced stress for the injured person.
Your settlement should cover the costs associated with your injury or ailment, along with provision of facilities to make your life easier. A personal injury settlement can include finances to assist with:
Hospital stays, doctors' appointments and medical treatments;
Rehabilitation services such as physiotherapy and occupational therapy;
Home and vehicle modifications such as rails, ramps and hydraulic lifts;
Personal care assistance, domestic services and garden maintenance;
Equipment aids such as wheelchairs and rehabilitation equipment;
Assistance for study and workplace modifications.
Personal injury settlements can be complex and confusing, but it is not the time to sacrifice money needlessly. Taylor & Scott can shoulder the burden and work on your behalf to get the deal you deserve, while you focus on recovery from serious injuries or ailments.
At Taylor & Scott, We Care For You.