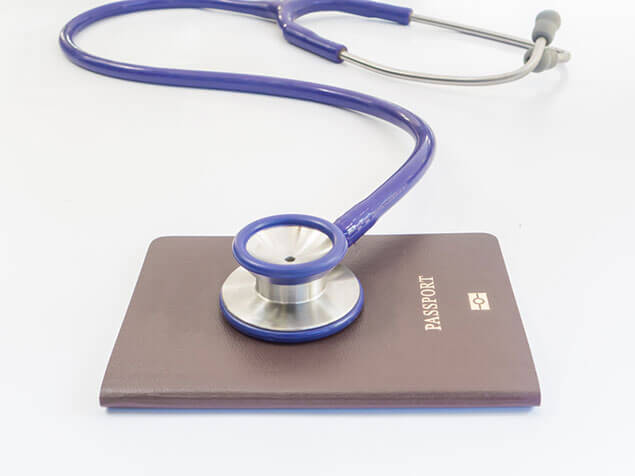 Hello, I am from Perth, Western Australia and are delighted to forward this testimonial for Taylor and Scott Lawyers.
I had applied for a Partners Visa but unfortunately it was declined due to the expense of my medical treatment for a rare auto immune disease. My only option at that point was to complete a Health Waiver that had to be submitted in a very short amount of time. This was my one and only avenue and if I failed to obtain the health waiver my daughter and I would have to leave Australia and I would have leave my partner. As such we knew it had to be spot on!
We spent hours on the internet researching other people who had applied for a health waiver and spoke to migration agents and lawyers here in Perth, but they did not fill us with confidence. Having read positive articles about Taylor and Scott we placed a call to them. They spoke genuinely to us and gave us enough confidence to engage them to complete the waiver on our behalf. We had thought we could have done a reasonable application on our own, but their knowledge of the act, the law and what is truly required to complete it properly was nothing short of outstanding.
Being from Perth, we had strong reservations about dealing with a Sydney based Law firm. We suggested that we fly over to meet and let them see us personally, this way they could communicate our story with the passion we knew it needed to be successful. After a candid conversation with Mr. Andrew Woo, with whom we had been dealing with from start, he convinced us that flying over was unnecessary and reassured us that he would act in our best interests.
Andrew then gave us a list of all the documents, statements, statutory declarations and profession opinions, etc that was required. When he put it all together as the completed document it was close to 100 pages. The way he worded the application and the way he explained our circumstances made it sound as if he had known us personally for years and he truly did take our case to heart. Andrew felt confident that our waiver would be successful, which in turn, put us at ease in a very trying circumstance.
Anytime we had a query, the promptness of his response was amazing.
We are very pleased to say that Andrew was successful and I have now received the Partners Visa for myself and my dependent daughter. We cannot speak highly enough of our experience with Taylor Scott and in particular Mr. Andrew Woo. Their professionalism and preparation was just superb.
If you are considering doing this on your own, we would remind you that you only have one opportunity to get it right ­ and these guys do! As mentioned, we are on the opposite side of the country and still found dealing with them an absolute pleasure.
Good luck ­ and get onboard!
Kind Regards,
Shelley Bassett
At Taylor & Scott, We Care For You.