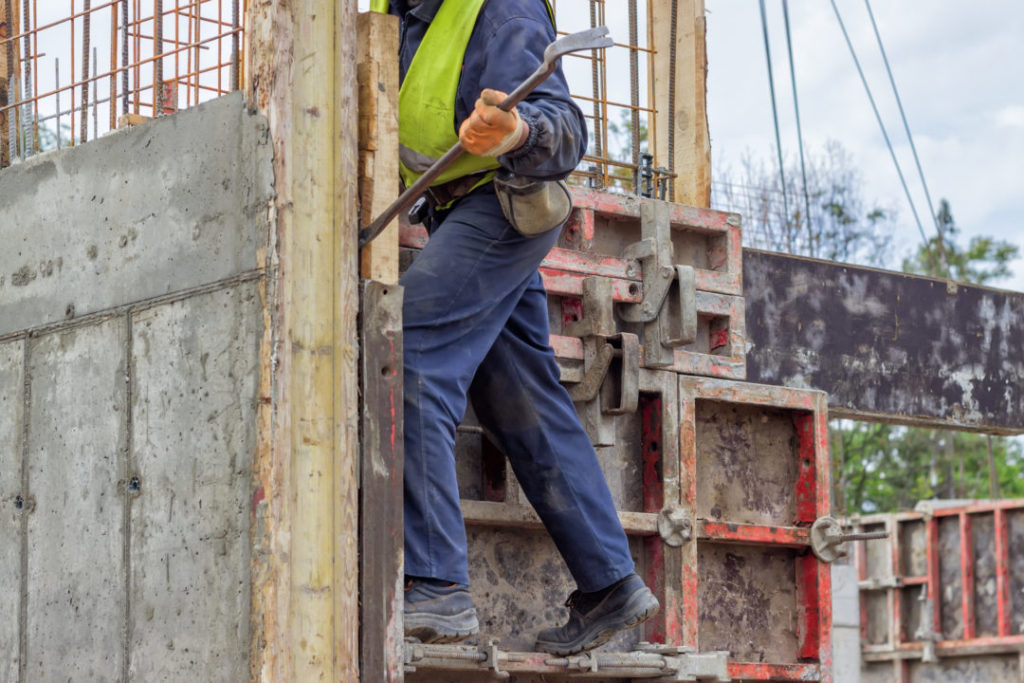 Our client was a formwork carpenter. He migrated from South America speaking very little English. Upon arrival, he secured work in the construction industry as a labourer and learnt the trade of formwork carpenter. He married and has a loving wife and children.
His work as a formwork carpenter is extremely heavy. He is required to do a lot of heavy lifting, drilling, carrying and working in confined spaces. At work on one particular occasion, he was doing very heavy drilling. By the end of the day he was in a lot of pain. He went home and rested and returned to work the next day. He kept working, putting up with the pain. He didn't want to let his team down or his boss.
Eventually he succumbed to the pain in his back. He consulted his GP and was referred to a specialist. He underwent MRI scanning and had several cortisone injections into his back in an attempt to alleviate his pain. Again, he tried to continue at work. Eventually the pain was just too much and he had to go off on workers compensation.
Unfortunately his pain has continued unabated. His company couldn't offer him any light duties. Full duties including carrying and lifting, or no work at all. Unaware of his rights, he turned to Ray McClenahan, Partner, Accredited Specialist in Personal Injury and expert in workers compensation and total and permanent disability claims. Ray met with his client on numerous occasions. He confirmed that his weekly payments of workers compensation were in order. Aware that his client was trying to ensure that his family home was safe, Ray outlined a plan to try and obtain lump sum payments under section 66 of the Workers Compensation Act for the permanent injury his client had suffered.
Ray arranged to obtain medical reports and then qualified an orthopaedic specialist to give an opinion on whole person impairment. Unfortunately, his whole person impairment was under the threshold to secure a lump sum payment.
Ray then arranged a further meeting and explained the situation to his client. Having exhausted all avenues under the workers compensation laws, Ray then advised his client he may have a lump sum entitlement under TPD insurance attached to his superannuation. Further evidence was obtained by Ray from various doctors confirming that his client's medical condition prevented him from working as a formwork carpenter or a labourer. Ray then lodged a very detailed submission with his client's superannuation fund setting out in detail a total and permanent disablement claim. He submitted that his client had very limited English, very little formal education, had spent the last twenty eight years working as a labourer or formwork carpenter and that he had no training or experience in any other type of work. In short, Ray submitted that his client fell within the insurance policy definition of total and permanent disability.
SUCCESS WITH TPD CLAIM
We are very pleased to report that the submissions and supporting documents presented by Ray were accepted by the super fund. Ray's client secured a very substantial payment under his TPD entitlement. Needless to say, our client was greatly relieved.
TAYLOR & SCOTT'S OFFER TO YOU IN TPD MATTERS
If you are unable to work due to injury or illness, then you may qualify for a TPD claim. Ray McClenahan and his team are experts in TPD claims. They will investigate your claim. If they act it will be on a no-win/no-pay basis meaning you don't pay any costs whatsoever unless and until you win your case. Please contact our TPD experts on 1800 600 664 or email them at info@tayscott.com.au
Our team of TPD experts here at Taylor & Scott will do everything they can to ensure you receive maximum compensation.
At Taylor & Scott, We Care For You.