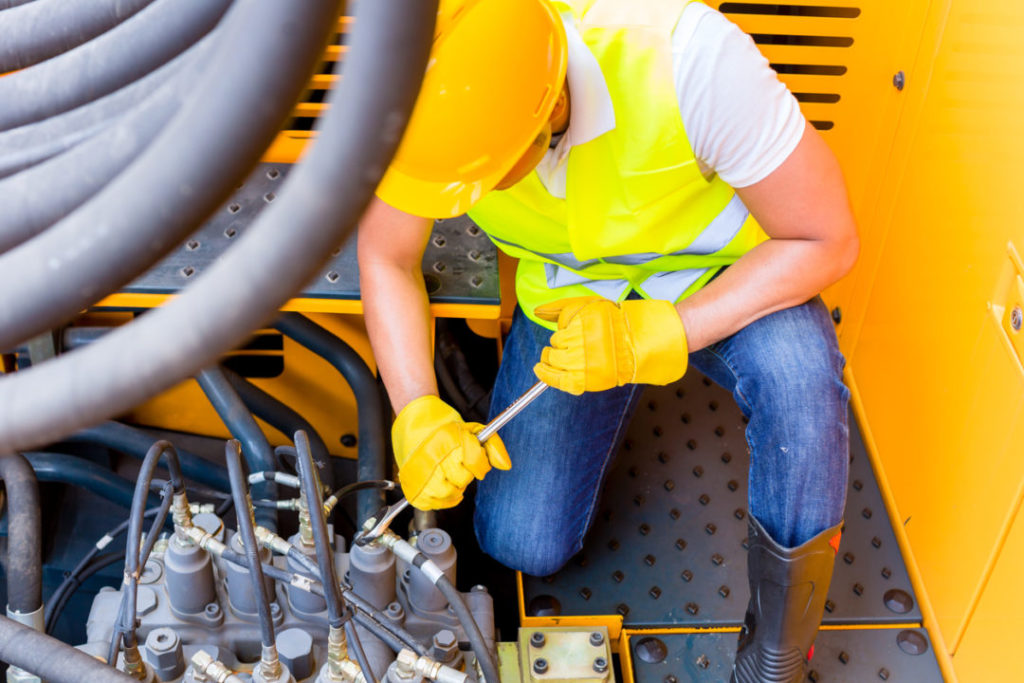 We often feel very privileged here at Taylor & Scott to help injured workers who just won't give up.
Our client is an electrical fitter by trade.  Over the years he has had his fair share of bad luck.  
Having achieved his School Certificate, he went on to study at TAFE completing an apprenticeship and eventually became a qualified electrical fitter.  Originally he worked on small electrical motors but he was ambitious and by his mid-20's he had obtained employment with a company which services large motors for the mining, oil, gas and chemical industries.
Trouble started for our client when he was put on the afternoon shift which means he didn't get home until very late in the evening.  His relationship with his partner starting going down-hill and bouts of depression followed.
At one point, his relationship completely broke down and he spent time in hospital.  Again, he picked himself up, got back to work and got on with his life.
Because of the need to take medication, his employer didn't want him operating machinery which included various cranes that were needed in the moving of the very heavy motors that he was required to work on.  
On one occasion, he was called on to carry out repairs to an extremely heavy motor.  The lifting device he was allowed to use wasn't suitable and he ended up having to try and manhandle the motor.  Unfortunately he suffered a serious injury to his back.
Eventually, following conservative treatment, he came to surgery on his back.  Initially, after a period of rehabilitation, he got back to work and continued to do his old job as an electrical maintenance fitter.
As time went on, he was required to perform more onerous tasks.  Unfortunately, the constant lifting, bending and standing all contributed to a re-occurrence of his injury and the requirement to undergo further surgery on his back.
Again, painful rehabilitation followed and eventually, with guts and determination, he got himself back to light duties.  Over time, he built up his hours once again until he got back to his old job working a full week.
He was always in pain but managed to keep going, taking pain medication to keep the pain under control.  Unfortunately, he once again had a major re-occurrence of his back pain.  
The medical profession advised him to undergo further surgery.  To add to his woes, the compensation insurer refused to pay for the surgery, which contributed to a re-occurrence of his depression.  Our compensation team here at Taylor & Scott, led by Ray McClenahan, took on the compensation insurer and eventually they were ordered to pay for the surgery.  
There followed a third operation on his back.  Once again, a long period of painful rehabilitation followed but eventually he got back to work albeit in a different role and on reduced hours.
Currently he is restricted in lifting and carrying.  He can't stand or sit for too long but even with all of these restrictions, he is determined to keep working as best he can.
Our client is now in his 30's.  He continues to work with his pain.  He is determined to keep going as long as he can.
Concerned about his situation, he sought advice from Simon Meigan, Partner and Accredited Specialist in negligence claims.  Simon very carefully reviewed the history of the injury and the consequences that have followed.
Simon advised his client that as he was well over 15% whole person impairment, he was entitled to bring a work injury damages claim against his employer for their negligence in respect to the unsafe system of work adopted.  Simon claimed damages for his client's wage loss both past, present and up to retirement age.
We are very pleased to report that Simon has achieved a large settlement for his client which provides him with the financial security he needs.  This settlement has greatly reduced his client's anxiety and depression.  He is now able to move forward with his life confident that he has a large settlement safely invested for his future.
Taylor & Scott's Offer to You
If you or someone you know suffers a serious work injury, you can have confidence in the team of expert negligence lawyers here at Taylor & Scott.  
All cases are conducted on a no win/no pay basis, meaning that if you don't win your case, you don't pay Taylor & Scott any costs.
We will do everything we can to ensure that you receive maximum compensation for your injuries.
Please contact us by emailing us at info@tayscott.com.au or by phoning us on 1800 600 664.
At Taylor and Scott "We Care For You".