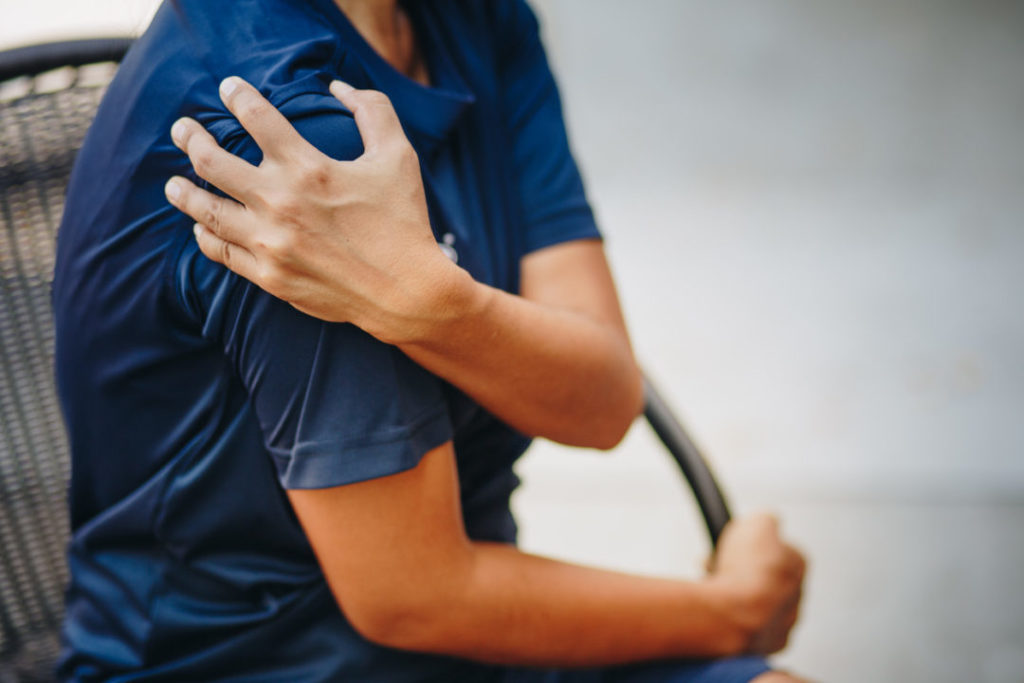 Our client worked as a community support worker. Her job required her to visit various clients to assist them with their care. She would attend her clients' homes. There she carried out various domestic cleaning services at the home like dusting, scrubbing showers and toilets, vacuuming and making the home neat and tidy. She also was involved in the personal care of her clients. This work required her to assist her clients with toileting, showering, dressing, making beds and taking them to various appointments.
She loved her job. She enjoyed helping people. Unfortunately, disaster struck one day when she was leaving a client's premises. On this particular day, it was pouring with rain. Having completed her duties, she said her goodbyes to her client and started to head down the wooden stairs from the client's home. At the top of the stairs, there was a gate. She opened the gate and stepped onto the first step. Without warning, her foot went from under her and she fell from the top to the bottom of the staircase, about eighteen steps in all. She was in severe pain, dazed and in shock. Lying on the ground, she noticed that she had slime all over her shoes. On closer inspection, she could see the slime on the step treads of the wooden staircase. She also noticed that the stairs were in very, very poor condition. She managed to get herself into her car and drive home. There she rested.
She had pain in her shoulder, arm and neck. Because her pain wasn't getting any better, a family member took her to consult her family doctor. He suggested analgesics and rest. Over the next few weeks, the pain did not improve. She attended her doctor, a naturopath and underwent numerous remedial massages and undertook a series of acupuncture treatments. The pain continued. She had difficulty lifting her arm above shoulder level. Eventually, she had scans and several steroid injections. She was then referred to an orthopaedic specialist who examined her and arranged for MRI scanning. Because of her ongoing symptoms, she has been forced to give up her work.
HOW TAYLOR & SCOTT PUBLIC LIABILITY LAWYERS ASSISTED:
Realising her situation was now permanent, she turned to the negligence experts here at Taylor & Scott for advice and help. Initially, Ray McClenahan, Senior Partner and expert in workers compensation, met with his client. Ray reviewed the facts and circumstances of her case and confirmed that her workers compensation rights were in order. Following this review, Ray asked his Partner, Simon Meigan, who is an expert in public liability negligence claims, to review the facts of the accident. Simon met with his client and carried out a Free Case Assessment. Having looked very carefully at the facts and circumstances of the accident, Simon advised his client that she had a public liability claim against the owners of the house where his client had sustained her accident. The staircase upon which she fell was an "accident just waiting to happen". Simon recommended that a public liability negligence claim under the Civil Liability Act be commenced against the owners of the home.
District Court proceedings were filed and served. Simon conducted the case on a no-win/no- pay basis meaning that Taylor & Scott guaranteed the costs in the case and his client would pay nothing unless and until she was successful with her claim.
Eventually, the matter was ready for hearing. Prior to the hearing, settlement negotiations were entered into which resulted in the matter being settled for a very satisfactory amount.
TAYLOR & SCOTT'S OFFER TO YOU IN PUBLIC LIABILITY CLAIMS
If you or someone you know is injured in a public place, shopping centre, restaurant, hotel or club, you may have a public liability claim against the owner-occupier of these premises. Taylor & Scott offers a Free Case Assessment if you have been left with permanent injuries. If Taylor & Scott act for you in a public liability claim, they will do so on a no-win/no-pay basis meaning you do not pay any costs to Taylor & Scott unless and until you win your case.
Please phone our team of experts in public liability negligence claims on 1800 600 664 or email us at info@tayscott.com.au to arrange an interview so that our team can conduct a Free Case Assessment of your claim. We will do everything we can to ensure that you receive maximum compensation for the injuries that you suffer in your public liability claim.
At Taylor & Scott, We Care For You.