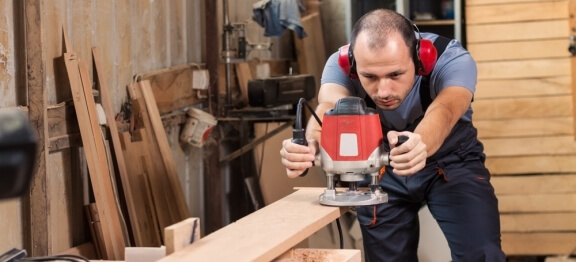 Recently Simon Meigan, Accredited Personal Injury Specialist, acted for a formwork carpenter who was required by his employer to strip formwork.
To perform this task, our client was given a pinchbar and a hammer and told to remove the timbers surrounding a concrete pillar that had recently had concrete poured into it.
Whilst striking the pinchbar with the hammer, a piece of metal flew off the bar/hammer and struck our client in the eye. Our client had not been issued with safety goggles or safety glasses.
Unfortunately as a result of the injury, our client's days of working on scaffolding at heights have ended as he no longer has the ability to judge depth or distance and has a tendency to bump into objects because of the loss of the sight of his eye. These issues have prevented our client from returning to his trade as a formwork carpenter.
Simon commenced a work injury damages claim for his client in the District Court of NSW which ultimately led to a settlement of the claim.
Commenting on the case, Simon said:-
"This formwork carpenter has had his career devastated by the loss of the sight his eye. A simple risk assessment by the employer and the provision of proper safety equipment, which would include safety goggles or safety glasses, would have easily prevented an injury such as this. Employers are required under the laws in NSW to carry out proper safety assessments in order to protect their employees from foreseeable injury. This was a foreseeable injury and could easily have been prevented."
At Taylor & Scott " We Care For You."