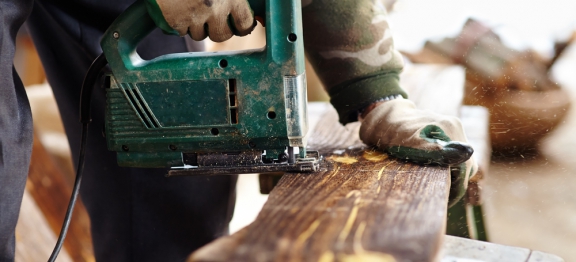 Recently, the litigation team at Taylor & Scott led by Simon Meigan successfully concluded a claim brought by a young carpenter.
Our client had been sent by a labour-hire company to a big construction company in Sydney. He was working as part of a team-building various stages for the company. One day, his co-worker was away and he was left alone to manage as best he could. The boss gave him directions to demolish some timberwork and to rebuild it. Our client pointed out to the boss that it would be almost impossible to do the job without assistance especially as the demolition work required heavy lifting and manhandling of large timber sheets which had been glued, screwed and nailed. "Get on with it!" was the direction from the boss.
Needless to say the inevitable happened. As he was attempting to lever up the sheets, he suffered a very serious injury to his back. As a consequence, our client has now had several serious back surgeries and has been left with ongoing pain and restriction of movement. He is no longer able to pursue any of the outdoor activities he once enjoyed and his career as a carpenter has been destroyed.
Simon Meigan and his litigation team brought negligence proceedings against the host employer alleging a failure to supply adequate assistance and breaches of a number of health and safety regulations. Fortunately, Simon was able to negotiate an extremely favourable outcome of the case, thereby at least providing financial security to his client and his family.
Commenting on the case, Simon stated:
"Too often I see employers not thinking about the consequences of their directions to their employees. If this boss had taken a moment to listen to the reasonable request to provide extra help, this accident would never have occurred and my client's career would not be in ruins".
At Taylor & Scott, We Care For You.