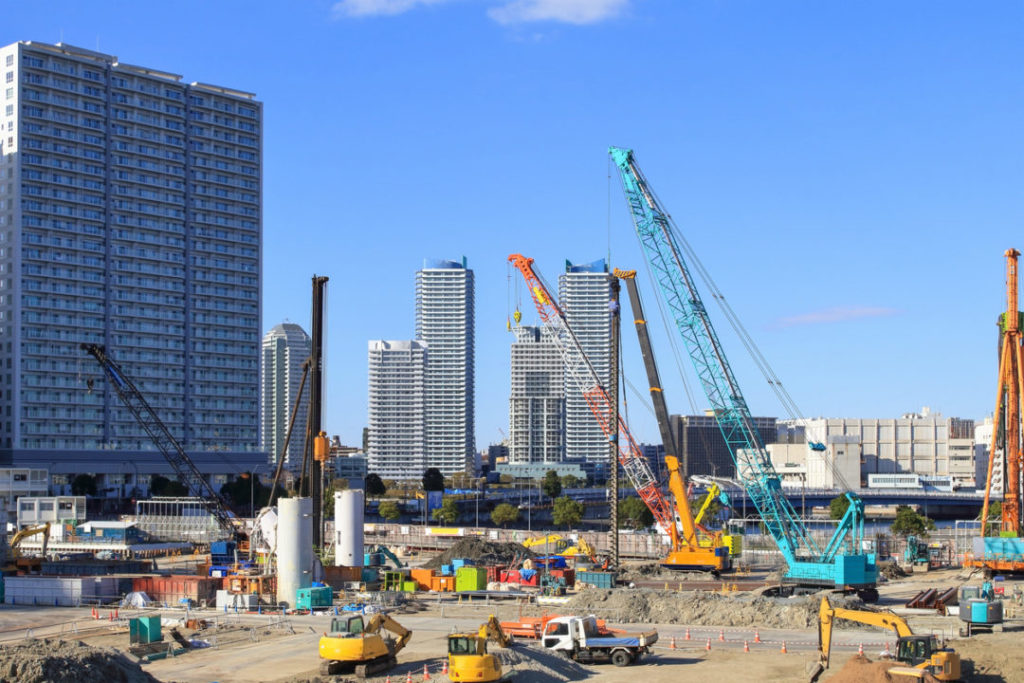 Our client loved to operate cranes. Having left school at age 15, he had spent the whole of his working life around cranes. Initially, he had been a trainee crane driver and eventually, when he reached 18, he was able to secure his crane operator's ticket.
For the next 40 years, our client worked for various crane companies here in New South Wales operating all manner of cranes and also performing the duties of a crane rigger and dogman.
A few years ago, our client had attended the company's storage yard. He needed to obtain various items of crane equipment which were stacked at the yard to take out onto a job. Unfortunately, the yard was a mess. Equipment had been stacked incorrectly and once the equipment was found and identified, it then became a major exercise to extract the equipment from where it had been left.
On this particular occasion, our client needed to obtain counterweights for his crane. Having searched the yard, the counterweights had not been left in their designated position. Eventually, they were found. Retrieving them for the job then required our client to clamber over other pieces of equipment in order to get a sling around the weights and then by use of a smaller mobile crane, to lift them out and onto a truck to be transported to the job.
Whilst our client was clambering over other pieces of crane equipment to get to the weights, he slipped and fell suffering injuries to his shoulders and knee. At home that evening, the pain in his shoulder got progressively worse. By the next morning, he was unable to move his shoulder. Having had a few days off, he went back to work and attempted light duties. His should did not improve.
Eventually, he went to his doctor where scanning of the shoulder revealed a tear in his shoulder. He was then referred off to a specialist shoulder surgeon who recommended surgery. Following the surgery, he rested at home with his arm in a sling. Eventually, his doctor said he could try light duties. Unfortunately, the boss's idea of light duties involved both carrying, lifting and operating cranes, all of which were outside of his light duties medical certificate and all of which aggravated the problems in his shoulder. Physiotherapy was attempted but this didn't help.
One day whilst at work, our client was involved in a motor vehicle accident where he was hit from behind by another vehicle. Again, his shoulder pain increased. Putting up with the pain and desperate to stay at work, he soldiered on. Over time, his arm just got weaker and weaker. He was sent by his doctor back to the shoulder specialist and further surgery was carried out.
Following this surgery (which was no successful), our client has been left with ongoing pain and restriction of movement in his shoulder. He is unable to lift and carry, he is constantly woken during the night with shoulder pain, he has become depressed and has put on a lot of weight since he has been unable to exercise. His employment prospects are now zero as he has no transferable skills having spent a lifetime as a crane operator.
HOW TAYLOR & SCOTT COMPENSATION LAWYERS HELPED
Initially, our client consulted his union. They suggested he talk to the compensation experts here at Taylor & Scott. Simon Meigan, Partner and Accredited Specialist in personal injury, met with his client and provided advice. Simon ensured that his client's compensation entitlements were being paid correctly. He advised his client in respect to a total and permanent disability claim as he was now unemployable, and he also advised him on a work injury damages claim against his employer for the company's negligence in not providing a safe place of work. Simon, having obtained a whole person impairment of greater than 15% for our client's injured shoulder, launched a work injury damages claim which we are pleased to report was eventually settled for a very substantial lump sum compensating our client for his financial losses right up to retirement age.
TAYLOR & SCOTT'S OFFER TO YOU
If you or someone you know suffers an injury at work, you can trust Taylor & Scott's expert compensation lawyers to ensure that you receive maximum compensation. All claims are conducted on a no win/no pay basis meaning you don't pay Taylor & Scott any costs whatsoever unless and until you win your claim. Our team are experts in workers compensation, total and permanent disability claims, work injury damages claims and negligence claims against third parties.
Please ring Taylor & Scott Compensation Lawyers on 1800 600 664 or email us at info@tayscott.com.au.
Remember, if you are unable to travel to one of our offices here in New South Wales, we will arrange to meet you at your home or hospital.
At Taylor & Scott, We Care For You.