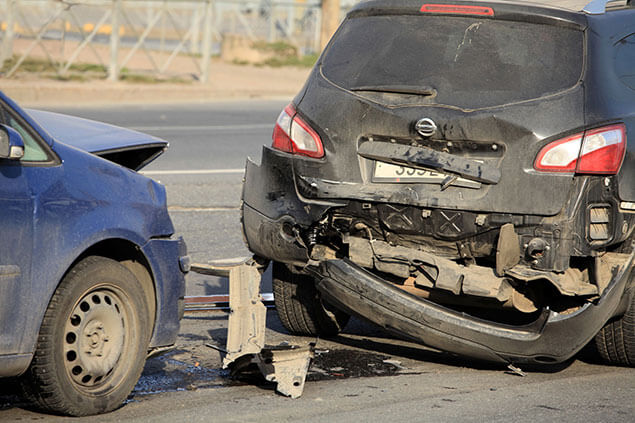 Taylor & Scott's car accident compensation lawyers acted for a country lady who was badly injured in a motor vehicle accident. After stopping following a minor accident, her vehicle was struck from behind crushing her between her car and the guardrail on the side of the road.
Our client had already had more than her fair share of bad luck with a sick husband and disabled child. She suffered badly broken legs needing two periods of hospitalisation and was left with scarring and needed a long period of rehabilitation.
A woman of immense courage (because of her family circumstances) she just had to get better. She underwent many months of therapy and was eventually able to get on with her life caring for her husband and child.
Simon Meigan, Partner, who leads our car accident compensation legal team, commented:
"I have never seen such a strongly determined woman who has had a lot of adversity in her life but refused to give in. She rehabilitated herself and continued caring for her family. Even though she was very badly injured, she was always more concerned about the needs of her family than herself."
Simon and his car accident team conducted a Free Case Assessment. They acted for their client on a "no-win/no-pay basis" meaning that if she didn't win her case, they would not be paid.
A car accident compensation claim was launched against the greenslip insurer of the vehicle at fault. Simon went about obtaining expert reports from his client's treatment providers and also obtained expert reports dealing with her future medical needs.
Eventually Simon was able to negotiate a very substantial settlement with the motor accident insurer of the vehicle that caused the accident, ensuring that our client's financial circumstances were now secure.
If you are injured in a car accident anywhere in country NSW, please contact the expert motor accident compensation lawyers here at Taylor & Scott. It does not matter where you live in NSW, our team will be happy to assess your claim and will arrange to meet with you at a convenient time and place.
If they act for you, it will be done on a no-win/no-pay basis. So please ring us on 1800 600 664 or complete the Contact Form on this page.
At Taylor & Scott " We Care For You."