Accidents and incidents that impact work, home or social activities can occur anywhere. If you have suffered a serious injury caused by the negligence of another person or organisation, you may be entitled to compensation. A personal injury can be sustained on public or private land, inside or outside, while driving, and in many other situations. Taylor & Scott Personal Injury Lawyers can assess your situation and strengthen your case for a winning compensation claim.
How do I start a personal injury claim?
Personal injury claim payouts in NSW are governed by the Civil Liability Act 2002, and there are various elements considered in assessing a claimant's potential for being awarded compensation. In the majority of cases, a claim outcome is reliant on proving that a party was negligent or at fault. If you are considering lodging a personal injury claim, you will probably need to prove that the perpetrator did not meet duty of care obligations. Personal injury claims include:
Work related injuries;
Medical negligence;
Product liability;
Sexual harassment;
Public liability injuries;
Professional negligence.
There are many other areas in addition to the above where you may be eligible to claim personal injury compensation. If you are suffering serious injury or trauma due to the negligence of an individual or organisation, a Taylor & Scott Personal Injury Lawyer can give you a case winning advantage. Your claim will be assessed according to the evidence you provide, so be sure to collect the following information if possible:
The name and address of the person or organisation responsible for your injury;
A detailed account of the circumstances resulting in your injury;
Insurance information of the perpetrator and yourself;
Photograph or video evidence if possible;
Reports filed with police and other authorities;
Names and addresses of witnesses to the accident or incident;
Short-term and long-term effects of the injury;
Treatment pathways, hospital stays, medications;
Changes to work and personal life connected to the accident;
Receipts for any costs associated with your injury.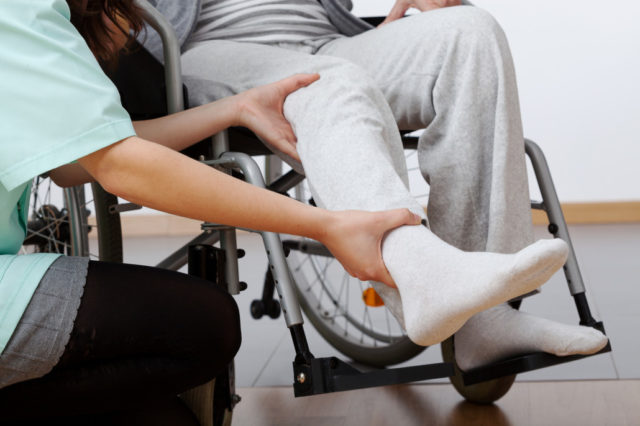 How long do I have to notify a person that I am filing a claim for my personal injury?
To protect your claim for personal injury compensation, you should seek professional advice from Taylor & Scott Lawyers immediately (or as soon as possible) after being injured, or when injury symptoms manifest. You should also seek medical attention and contact your insurance company as soon as possible. Strict time limits apply for making personal injury claims, and your Taylor & Scott Lawyer will guide you through the process, including notifying the negligent party that you are filing a claim for personal injury.
Is there a time limit in which I have to file my lawsuit to be compensated for my injuries?
A successful personal injury claim is reliant on your filing your claim within the legal time frame. Time frames vary depending on the type of claim you make.
Motor Vehicle Accident
You have 28 days to file a report with the local police, and 6 months to file a claim with the compulsory third party (CTP) insurer of the vehicle responsible for the accident.
Other Claims
You have 3 years from the date of injury or from the time injury symptoms manifest, with allowance for up to 12 years overall. The 3-year and 12-year time frames are subject to review by the court and exceptions may apply in some instances.
How soon do I have to file a claim against the government for my personal injury?
Government operated public authorities play a large role in our lives, including management of hospitals, maintaining roads and public places, and establishing public housing. If you wish to make a personal injury claim for negligence in NSW, it needs to be ascertained that a breach of duty of care took place, and action must commence within 3 years from the date negligence occurred, or when injury symptoms manifest. A breach of duty of care occurs if there was:
A substantial or 'not insignificant' risk of harm; and
The negligent party knew or should have understood the potential for harm; and
A reasonable person would have taken necessary precautions against the risk.
Compensation for injuries are determined by taking the following factors into consideration.
Financial loss suffered as a result of the injury;
The extent of the injury, including ongoing effects;
Impact of the injury on the person's future earning capacity;
Lifestyle, home and work alterations required as a result of the injury.
At Taylor & Scott Lawyers, we offer a 'no-win no-fee' service in most personal injury claim cases, along with a free case assessment. In other words, we maximise your claim's potential and you don't pay us a cent until your case is won and compensation has been paid into your account.
At Taylor & Scott, We Care For You.